Crompton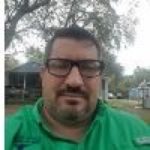 Ministry Dream:
Raising up Christian Leaders in Florida to shine the light of Christ
Ministry Journey:
What brought me back to Christ and my willingness to follow my calling is God had to nearly kill me. I was on the road truck driver. I started to get sick.  I thought it was just the flue or something. My wife ( God truly blessed me with her and her prayers) told me to just stop and get some rest. The Spirit kept telling me to get home. As I pulled into the driveway around 11 p.m. my wife walked up to me, took one look at me and said get in the car now. I did not even object We went to the hospital. I am 39 years old. the doctor comes in the er and says we are admitting you. You have congestive heart failure. your heart is only working at 20%. I was crushed. I am thinking I am going to die. I cant drive truck anymore. There were a million thoughts going through my head at the time. then a quiet voice whispered to me trust me. At that moment I was done fighting God I was ready to listen. God spoke to me while I was laying in the hospital. He told me he can still use me that I am not worthless that I am his child. After I truly surrendered to God; I was given great news my condition was caused by a virus and the doctor expects a full recovery. I was floored.
After extended prayer, God has to lead me to this place of learning so I can be well trained for his work. I am blessed and thankful for each and every day He has given me.  I have wasted too many.
I am so humbled and blessed with the opportunity to be ordained. This will truly help in God's call in planting churches. I humbly ask that everyone continues to pray that we are bold in spreading the good news
Send Message to listing owner
Listing Title: Crompton