Julie Tucker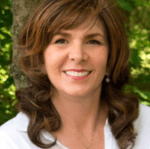 Ministry Dream:
Share the Love of Christ ministering to couples by officianting at their weddings.
Ministry Journey:
Julie Tucker is a wedding officiant. In fact, Many couple have their wedding ceremony at her home in the country.
Julie has had to wear many hats and have many titles in the corporate world for 33 years. In 2015, she left the corporate world and started, "Weddings with Julie" She loves being part of the Bride & Groom's Wedding Day.
Julie married her best friend, James Ray Tucker, on her 30th Birthday and from that very moment we have been involved in ministry. Julie and her husband have been youth leaders, out-reach pastors, and even operating The SonShine Bus ministry for many years.
Julie is thankful for the opportunity to study from home! She is eager to learn more and so thankful to have found CLI. She live in a big city in the Bible Belt where you think everyone goes to church and loves the Lord. But day after day, she meet more folks that don't have a church home, they don't have a Pastor or Mentor, they don't have anyone to come pray with them in time of difficulty and some of them have never heard the name of Jesus, that literally breaks my heart. She is willing to be a mentor to Christian Leaders Institute students and help with their ordination.
Send Message to listing owner
Listing Title: Julie Tucker