Constantine M Mapfumo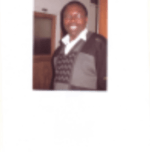 Last Name:
Constantine M Mapfumo
Ministry Dream:
To raise up a new generation of revival leaders
Ministry Journey:
Constantine M Mapfumo was born in the early 1960s and is married. He has six children and many grandchildren. He is a full-time ministry worker and a church planter. He gave his life to Jesus in January 1987.
Constantine received the calling as he was raising his family. He planted his church and God has brought the increase.
He started Christian Leaders Institute in 2013 and was ordained in 2014. He is willing to mentor others in their training and through the ordination process with Christian Leaders Alliance.
Send Message to listing owner
Listing Title: Constantine M Mapfumo