Dale Hood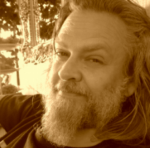 Ministry Dream:
To raise up revival leaders in Alabama!
Ministry Journey:
Dale Hood has a daughter Natasha, and a grandson named Jack. He is the men's director of the Men's Lifehouse Ministries. The Lifehouse is a drug and alcohol recovery and discipleship program.
Dale became a believer earlier in Life and sensed the call to ministry. Dale started Christian Leaders Institute in 2015 and became ordained in 2018. Dale is willing to mentor CLI students and graduates and help them get ordained in the Christian Leaders Alliance.
Send Message to listing owner
Listing Title: Dale Hood