Tracie Steadman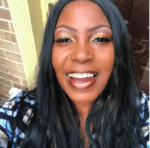 Last Name:
Tracie Steadman
Ministry Dream:
To raise up more Christian Leaders for Ministry in the Greater Atlanta area
Ministry Journey:
Tracie Steadman is originally from Sacramento, California. She have lived in Atlanta, Georgia for 30 years. She am married to John Steadman Jr. We have five children and nine grand children.
Here walk with God was inspired at a young age by the widow of Rev. Walter Johnson. Read her profile to hear her inspiring story. As life went forward and her walked strengthened she sensed the calling into ministry. She experienced a stoke, that prompted her to get even closer to the Lord.
She started Christian Leaders institute in 2017 and was ordained in the Associate Chaplain role in 2018. She is willing to mentor others in their ministry training at Christian Leaders Institute and help them become ordained with the Christian Leaders Alliance.
Send Message to listing owner
Listing Title: Tracie Steadman