Toran Davis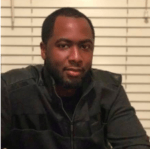 Ministry Dream:
To plant house churches and raise up more revival leaders in his region.
Ministry Journey:
Toran and Antonia Davis are ministers together in Cordova, Tennessee. They are planting a house church together. They have two children, a boy, and a girl.
Toran began his walk with Christ as a young person. He was raised in the church. For a short time, he ventured life on his own but soon returned to the Lord. He married Antonia, and together they serve the Lord in ministry.
Toran began his studies at Christian Leaders Institute in 2017 and was ordained in 2018. He and his wife Antonia are willing to mentor others in their studies and through the Ordination process at Christian Leaders Alliance.
Send Message to listing owner
Listing Title: Toran Davis