Antonia Davis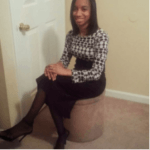 Ministry Dream:
To raise up Christan Leaders for revival. To reach teens for Christ and plant a house church.
Ministry Journey:
Antonia and her husband Toran serve the Lord together in ministry. She has two children and has planted a house church together.
Her walk with Christ strengthened after she met her husband to be around 2008. They were married in 2010. She has a passion for teens and their struggles.
Antonia began her studies at Christian Leaders Institute in 2017 and was ordained in 2018. She and her husband are willing to mentor CLI students in their ministry training and ordination with the Christian Leaders Alliance.
Send Message to listing owner
Listing Title: Antonia Davis