James Phillips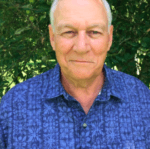 Last Name:
James Phillips
Ministry Dream:
To raise up Christian Leaders for Revival!
Ministry Journey:
James Phillips left home when was 17 years old and joined the USA army. He served one year in Viet Nam. He served in the US army for over 22 years in total.
James is married to his childhood sweetheart, and they have been married for half a century. They had three daughters and many grandchildren and even great-grandchildren.
James has been walking with the Lord for a long time and has sensed the calling to ministry.
He began CLI in 2016 and was ordained in 2018. He is willing to mentor others in their ministry training and through the ordination process at Christian Leaders Alliance.
Send Message to listing owner
Listing Title: James Phillips