Roger Sigmon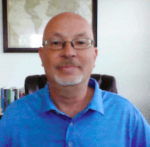 Ministry Dream:
To raise up Christian Leaders for revival!
Ministry Journey:
Pastor Roger Sigmon is an author and a co-founder of Ministry Happens and wayXtreme worship experience. He is married to Carol Sigmon and they have a beautiful teenage daughter, Gracie. They reside in East TN.
He was the youngest of four children, his parents modeled a moral yet simplistic lifestyle for him. He was first intrigued to learn more about Christ after seeing his friends, at a new church they had begun to attend, living a different lifestyle than he had. He wanted what they had and soon became a believer in Christ and born again
At this time, he began to sense the calling in ministry. He attempted to spread the gospel at a young age. He began Christian Leaders Institute in 2017 and he was ordained in 2018.
Roger is willing to mentor new students and help them become ordained with the Christian Leaders Alliance.
Send Message to listing owner
Listing Title: Roger Sigmon