Tanya Thompson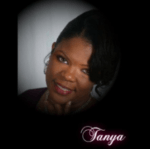 Last Name:
Tanya Thompson
Ministry Dream:
To raise up leaders in the greater Nashville area for revival!
Ministry Journey:
Tanya Thompson is a Christian, single mother of one 18-year-old daughter. She has been actively involved in Christian Ministry since the age of 12. She is the author of a Christian Women's Self Help book. Her passion is Children and Women's Ministry. She has seven years of Women's Ministry Leadership including Sunday School Teacher, Bible Study Leader, and Missionettes Full Gospel Fellowship Instructor. She is a Licensed Practical Nurse and an Entrepreneur.
She is a survivor of Spousal Abuse/Domestic Violence. She has also had the honor of speaking at several Local Churches for Women's Conferences.
She was called to ministry. She began CLI in 2016 and was ordained in 2017. She is willing to mentor Christian Leaders Institute students in their ministry training and through ordination with the Christian Leaders alliance.
Send Message to listing owner
Listing Title: Tanya Thompson