Julio Herrera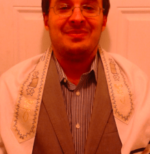 Ministry Dream:
To raise up Christian Leader in his region.
Ministry Journey:
Julio Herrera was born in West New York, New Jersey. He had a heart to serve the Lord at a young age. As his family moved to Florida, his desire to serve the Lord never left him.
He went through the fire as he walked through life. God never left him. and through them, God was calling him to ministry.
He began is studies at Christian Leaders Institute in 2015. He was ordained in 2016. He is willing to mentor those who are seeking ministry training and seeking to be ordained through the Christian Leaders Alliance
Send Message to listing owner
Listing Title: Julio Herrera