Loretta Evans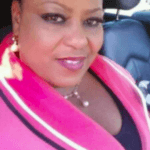 Ministry Dream:
To raise up more Christian Leaders for Revival!
Ministry Journey:
Loretta Evans, married to Robert Evan's. They have four children's Karsheena, Jerome, Adreika, and Jessica. They also have 11 grandchildren. She was raised in a Baptist church
She was born and raised in Georgia. She came to know the Lord younger in life. She has been called to ministry is such areas as helping youth and others at her Baptist church.
Loretta began Christian Leaders Institute in 2018 and became ordained the same year. She is willing to mentor other in their study journey and with ordination with the Christian Leaders Alliance.
Send Message to listing owner
Listing Title: Loretta Evans