Charlene Belton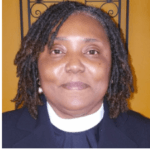 Last Name:
Charlene Belton
Ministry Dream:
To launch revival leaders in my region!
Ministry Journey:
Charlene C. Belton is married to Elder Terry Belton, and they have three children and six grandchildren.
Charlene is the last born of six children. She grew up in a single parent home with a mother who loved God. Her Christian journey began through her mother's nurturing. Her first Christian experience was in a Presbyterian Church. In 1996, Charelen and her husband attended University Park Baptist Church, while at University Park she rededicated my life back to Christ. After the age of 37, he became disabled. But God was near her.
She accepted her call to ministry in 2002. She and her husband are a team. She began Christian Leaders Institute and became ordained in 2018. She is willing to mentor others in their training and ordination.
Send Message to listing owner
Listing Title: Charlene Belton