Samantha Kaiba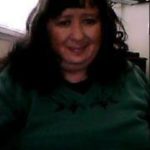 Last Name:
Samantha Kaiba
Ministry Dream:
To Minister to other Christian Women Leaders! To mentor and guide others in love and truth.
Ministry Journey:
Samantha Kaiba is married to Kunin Kaiba. They got married on October 31,2015. They live in Nampa, ID.
She can't really remember when she started to believe in Jesus. She knew there was something bigger and that He created her. As, she grew up she wanted to know Jesus more each day. Her mom is real go getter. Her mom showed her so much as she grew up. Her mom took, so much time out of her day, just to take Samantha to the doctors. She has a disability where, when she was small she could not walk. She only crawled at first. Which made it tough for her to get though school.
She was baptized at Christian Family Fellowship when she was sixteen years old. She was baptized a second time at Calvary in 2014.
Her husband said the Christmas after we got married. If I buy you book will you read it? She said yes. This is where her real conversion took place. She read a book called Hard to Believe by John MacArthur. This book took me back through the Bible.  She could never go back after she read that book. She was called to Ministry in high school! She was offered the job as a pre-counselor. she knew at that point it was what God wanted her to do.
The Deacon ordination helps show people that she did get the training! She does not want work for the government for counseling people. She doesn't feel that is medicine is the only want to help people. She know from having disabilities of her own that a person may not open up. She feels that having more time to help each person will allow a person to feel safe. Sometimes problems come for Satan and his demons. She wants to be able to help someone with that problem.
Samantha was ordained with Christian Leaders Alliance in 2018! She would prefer to minister only to women in a mentorship position. But she would love to mentor to women even in other places than her area!
Send Message to listing owner
Listing Title: Samantha Kaiba