Andrew Simwnaza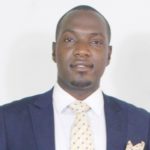 Last Name:
Andrew Simwnaza
Ministry Dream:
To Raise Up Revival Leaders!
Ministry Journey:
My name is Andrew Simwanza. I am the founder and president of Chrisma Life Church, in Zambia, and author of the Kingdom Insight Devotional series. I have been resident of the ministry since September, 2015.
Early Life and Conversion
Read Andrew's Testimony:
I am the third born of five children; I was born in 1988. My parents were both health workers, but despite the fact, we were raised in the knowledge and fear of God. I did not give my life to Jesus until I was 10 April 1998 at the Nurses' Christian Fellowship, at Macha Mission Brethren In Christ Church (BICC).
Calling to Ministry
From the time I became a Child of God, I have always had the intense desire to share the new found salvation, the love, and the gospel. I found myself starting bible study groups, Christian singing, and ministering platforms in order to share the gospel. I didn't know that these were just the beginnings of a calling.
Because I was a very shy boy, public speaking was not one of my strong points, but I learned to master the fear through high school, at Chikankata High School, in Mazabuka. I also received confirmatory prophetic messages of the call on my life.
Ministry Training
Until CLI, I had never had formal ministry training. I am now a graduate of the institution with Diploma of Ministry
Send Message to listing owner
Listing Title: Andrew Simwnaza