Licensed Minister Clergy
Are you called to serve the Lord as a licensed minister clergy member? Are you already ministering in your family, church, community? Do you want to formalize your role through a study program and a licensed clergy program?
Christian Leaders Alliance in partnership with the Christian Leaders Institute has created a formal program to become a licensed minister that includes:
Thirteen credits of Ministry Training
Recommendations
Official Posting on the Christian Leaders Alliance Directory
Optional Recognition Packages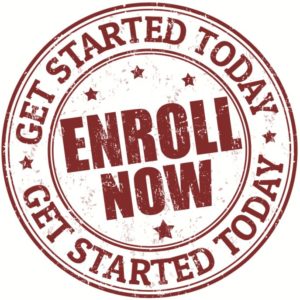 The Licensed Minister Clergy member program is designed to populate the world with trained and licensed ministers who proclaim Christ as Lord and Savior. Like the tribe of Levi of old, these ministers see the Lord as their inheritance.
Joshua 13:14   But to the tribe of Levi he gave no inheritance, since the offerings made by fire to the LORD, the God of Israel, are their inheritance, as he promised them.
The Apostle Paul identified his role as minister as a priestly duty as well. Calling back to the clergy role of the Levi in the Old Testament. He now applies this to called, trained and recognized ministers like himself.
Romans 15:15 I have written you quite boldly on some points, as if to remind you of them again, because of the grace God gave me 16 to be a minister of Christ Jesus to the Gentiles with the priestly duty of proclaiming the gospel of God, so that the Gentiles might become an offering acceptable to God, sanctified by the Holy Spirit.
This program is ideal for:
Christians who are newly called into ministry. This program gives you a training and recognition process where you can explore your calling into ministry. Maybe others have said to you that you are their "unofficial" minister. You may want to start as a licensed minister clergy and keep training at Christian Leaders Institute and eventually progress to ordained status.
Mature Christians who have served in "lay" capacities much of their adult life. This program gives you a formal training and recognition process that advances your platform for more impact. You have been a student of the Bible, and now you will formalize a clergy process that fits you. This program may be all you need to have the platform to serve more effectively.
A minister not recognized as clergy. Maybe you are considered a "minister" in your church, but you have not completed a formalized clergy recognition process. This program offers you an option for more credibility, incorporating a modest study program while allowing you to be designated as clergy in your community.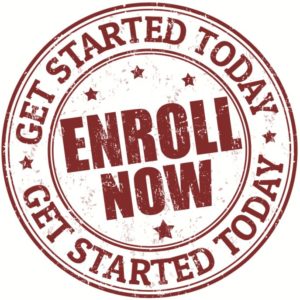 Features of the Licensed Minister Program
Licensed Minister (13 Credits)
The Licensed Minister clergy role is a 13 credit training program.
Ministry Training
Getting Started Class (0 Credits)
Connections (3 Credits)
Christian Basics (3 Credits)
Ministry 101 (3 Credits)
Influence Smart (1 Credit)
Wedding Officiant Skills (1 Credit)
Officiant Ministry Skills (2 Credits)
Licensed Minister Recognition Class (0 Credits)
Total:  13 Credits
Recommendations
You will need two recommendations concerning your character and calling for this clergy role.
Recognition
The Christian Leaders Alliance will recognize you as a licensed minister, a clergy member, and your profile will be on the Christian Leaders Alliance website.
The Licensed Minister receives the necessary training for most ministry roles. This clergy status encompasses all the training of the Christian Wedding Officiant and the Ministry Officiant.
Weddings
Baptisms and Dedications
Funerals
The Lord's Supper
Professions of Faith
Confessions of Sin
Forgiveness Prayers and Ceremonies
Anointing Ceremonies
Care Facilities Visits
Spiritual Warfare
Master of Ceremony Events
This program is suited for the volunteer or part-time clergy member. Let's say you are leading others or you are a mother or father, or you are a single or divorced Christian Leader. You do not care whether you receive any or much payment, you just know that you are in the "tribe of Levi", a minister of the gospel, like the Apostle Paul. You see your priestly calling to proclaim Christ and to make the gentiles an acceptable offering to God!.
Steps of Involvement
Step one:
Enroll at Christian Leaders Institute and complete the Admissions Course. This course introduces you to the culture of Christian Leaders Ministries. Including the Christian Leaders College, the Christian Leaders Alliance, and the Life Coach Minister.
Step Two:
Complete the required free ministry training courses listed above. These courses ordinarily take students between 2-5 months.
Step three:
Enroll in the Licensed Minister Clergy course and complete the required activities including the gathering of two recommendations.
Step Four:
If desired, order the Recognition Package that fits your personal situation. There is a cost to the packages or you can participate in the clergy vision partners program for one year.