About Christian Leaders Alliance
Vision Statement

CLA exists to encourage Alliance members to fulfill their ministry calling in reliance on the Holy Spirit and for the glory of Jesus Christ.

Mission Statement

Our mission is to impact the world with the Gospel of Jesus Christ by encouraging and supporting CLA members to fulfill their ministry calling by providing ministry credential recognition, continuing ministry education programs, communication networks, mentoring, and related services.  It is our mission to pray for one another, that in relentless reliance on Jesus Christ and the indwelling power of the Holy Spirit, every CLA member may "lay hold of that for which Jesus Christ has laid hold" of them.
Christian Leaders Alliance is the ecclesiastical relationship and credentialing center of Christian Leaders, NFP. Christian Leaders, NFP is a recognized 501(c)(3) charitable organization.  It was birthed on September 20, 2001, and was officially formed in February 2005.  Christian Leaders, NFP oversees this site and two others. Christian Leaders, NFP is also recognized as Christian Leaders Ministries.
The Christian Leaders Ministries' doctrinal positions can be found in our  Belief Statement.  The belief statement is the overarching guide for the doctrinal positions taught at the Christian Leaders Institute and the Christian Leaders College, the academic training centers of Christian Leaders Ministries.
Christian Leaders Institute – Christian Leaders Institute provides free generosity-driven minister training. Christian Leaders Institute partners with Christian Leaders Alliance in providing ministry training classes and ordination classes that serve the mission of the Christian Leaders Alliance.
Christian Leaders College serves as the collegiate credential center for Christian leaders who desire collegiate credentials.
Christian Leaders, NFP, (Christian Leader Ministries) which includes the Christian Leaders Institute, Christian Leaders College and Christian Leaders Alliance, has its World Headquarters in Spring Lake, Michigan and local offices in Clearwater, Florida. Christian Leaders, NFP is registered as an Illinois corporation and is registered as a foreign corporation in the states of Michigan, and Florida.
Michigan Address:
17771 West Spring Lake Rd
Spring Lake, Michigan 49456
Phone: 616-777-0305
Phone Hours: 8:30-15:00  (8:30am-3:00pm)
Florida Address:
7600 Bryan Dairy Rd
Suite B
Largo, Florida 33777
Phone: 727-230-1036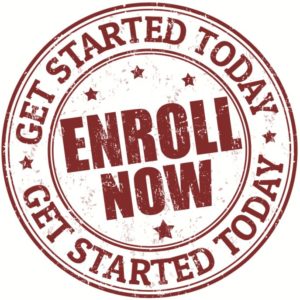 The History of Christian Leaders Alliance
In 1988, Marty Ozinga III and Henry Reyenga partnered with Dave Huizinga to plant a church in the Chicago area. They saw the potential of volunteer Christian leaders as they impacted their communities. Since then, Marty and Henry have partnered together in many kingdom pursuits.
In 1989, Steve Elzinga and Henry Reyenga met at a church planting assessment center sponsored by the Christian Reformed Church. Both men were ordained in the Christian Reformed Church.  They became friends and partners in ministry. They started LifeNet 21, partnered together at the Bible League, and much more.
The late Rich DeVos began mentoring Steve and Henry. Rich challenged them on reaching the volunteer and part-time Christian leaders. He partnered with Steve and Henry throughout the development of all that was to come. He died in 2018. See his CLI tribute.
In January of 2001, Dr. David Feddes and Henry Reyenga planted Family of Faith Church in Monee, IL. This involvement began a partnership for reaching more people focusing on home discipleship.
On September 11, 2001, Henry Reyenga was in Manhattan, NY. After experiencing the 911 events, Henry left the Bible League and co-founded Christian Leaders, NFP, on September 20, 2001, with Rich DeVos, Sr. and Ron Parr.
In 2003, Brian DeCook, an attorney, began attending Family of Faith Church. Henry and Brian began collaborating on Biblical responses to conflict. Their partnership with Ed Van Drunen resulted in a ministry called Peacefire in 2004.
In 2006, Christian Leaders, NFP, added the Christian Leaders Institute.  Reyenga, Feddes, and Elzinga provided the early leadership and instruction at CLI.
In 2014, the Christian Leaders Alliance was formed to be the clergy recognition division of Christian Leaders, NFP.  To become an ordained member of the Christian Leaders Alliance, applicants are required to satisfy academic criteria through Christian Leaders Institute or Christian Leaders College and provide a number of character, calling and fitness recommendations from local sources.
The Leadership Team
The Christian Leaders Alliance is led by President Henry Reyenga and General Secretary, Brian DeCook. The Global Ministers Commission is a leadership council of CLA members from around the world who provide prayer support for CLA members and leadership support to accomplish CLA's mission.
The Purpose of this Website
The Christian Leaders Alliance website purpose:
This website hosts the global recognition process for Licensed and Ordained Christian leaders. The Clergy Directory of recognized leaders is found here. Also included in the directory are certified, licensed, or ordained Life Coach Ministers.
The website hosts the global directory of Mentor Ministers. These are Christian Leaders Alliance ministers who offer themselves as mentors for students and graduates.
This website provides blogs, news, reviews, and resources concerning the mobilization of volunteer, part-time, and career clergy recognized leaders.
This website contains the current church order of the Christian Leaders Alliance.
Email Rhonda Sullivan if you want to contact the Christian Leaders Alliance at rsullivan@christianleaders.net directly.