What is a minister at Christian Leaders Alliance?
In the broadest sense, every Christian is called to be a minister by serving one another in love, utilizing the gifts God has bestowed upon each individual (1 Peter 4:10). Christians, as ministers or agents of hope, bring good news to communities in despair, seeking to inspire those in such communities to serve others as they themselves have been served. We invite Christians in this sense of the word to study free ministry training courses at Christian Leaders Institute.
In an organizational context within Christianity, Christian ministers are Christian Leaders recognized as having callings to fulfill various religious functions. These include providing spiritual guidance, officiating religious services, giving religious leadership, engaging in the spread of Christianity through evangelism, administration, organizational leadership, and addressing the spiritual or physical needs of individuals.
The specific roles and duties of a minister within Christianity are diverse and adapt to meet various needs. Generally, they encompass preaching the gospel, teaching the Bible, leading worship, providing pastoral care, offering soul counsel, chaplaincy care, ministry coaching, and performing ceremonies such as baptisms, weddings, and funerals.
Ministers may serve as volunteers, part-time, or full-time Christian leaders, called to their ministry role and function. They may be formally ordained or not, depending on interest, calling, or even the church order of their particular religious society. Different traditions hold varying stances on the ordination of women. Christian Leaders Alliance allows women to serve as formally ordained. The qualifications for formal ordination are found in passages such as 1 Timothy 3 and Titus 1.
Ordained ministers usually have completed formal ministry training or theological education relevant to their role or function. Many ordaining religious societies, including the Christian Leaders Alliance, offer an ordination path that begins with licensing for specific roles and culminates in full ministry recognition. Specifically, at the Christian Leaders Alliance, the ordination recognition path includes ministry training at Christian Leaders Institute, local endorsements, a professed willingness to serve Christ in a ministerial capacity, the minister's posting on the Christian Leaders Alliance Directory, and the prayerful laying on of hands in a local setting, as referenced in 1 Timothy 4:14.
In many Christian denominations, the term "minister" is interchangeable with titles like "pastor," "priest," or "preacher," although these terms can carry specific meanings within different denominations. The essence of ministry is service, and thus a minister is one who serves their local religious society and community in the name of Christ. The term "minister" derives from the New Testament Greek word "diakonos," meaning "servant" or "attendant," reflecting Jesus' own teaching on leadership: "whoever wants to become great among you must be your servant, and whoever wants to be first must be your slave" (Matthew 20:26-27).
The Christian Leaders Alliance is a strategic program of the Christian Leaders Institute with its own board of directors that reports to the Christian Leaders Institute board. The Christian Leaders Alliance Board comprises two members from the Christian Leaders Institute board and includes Christian leaders from around the world. Many of these Christian leaders are ordained ministers with the Christian Leaders Alliance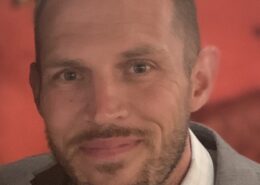 Licensed Wedding Officiant Training at CLI and CLA My name is Aaron Wurgler. I recently became the interim pastor of a small rural church in Iowa. As I've been in this role for a few months now, a few young couples approached me about getting…
https://www.christianleadersalliance.org/wp-content/uploads/2023/11/Aaron-face.jpg
1067
818
Henry Reyenga
https://www.christianleadersalliance.org/wp-content/uploads/2023/10/CL_Alliance_Logo_white_RGB-300x106.png
Henry Reyenga
2023-11-08 16:45:08
2023-11-08 16:45:08
Licensed Wedding Officiant Training
My name is Carol Jones, and I am grateful to be a part of the Christian Leaders community! I am eager to serve as a Christian Wedding Officiant now that I am licensed. The Holy Spirit has placed a burden on my heart to serve and encourage…
https://www.christianleadersalliance.org/wp-content/uploads/2023/09/serve-as-a-wedding-officiant.jpg
450
450
Henry Reyenga
https://www.christianleadersalliance.org/wp-content/uploads/2023/10/CL_Alliance_Logo_white_RGB-300x106.png
Henry Reyenga
2023-09-13 17:06:29
2023-09-13 17:06:29
Serve as a Wedding Officiant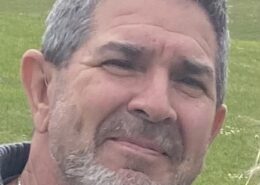 My name is Lou Caro, a loving husband to Lorrain for 25+ years, a proud father of three, and a retired U.S. Marine. After being asked to officiate a wedding, I found the Christian Leaders Institute and Alliance. The Christian wedding officiant…
https://www.christianleadersalliance.org/wp-content/uploads/2023/09/IMG_2803.jpg
579
434
Henry Reyenga
https://www.christianleadersalliance.org/wp-content/uploads/2023/10/CL_Alliance_Logo_white_RGB-300x106.png
Henry Reyenga
2023-09-07 14:59:34
2023-09-07 14:59:34
Christian Wedding Officiant Credential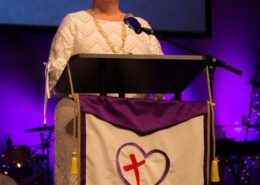 My name is Sheila Bernard. Since I first began my journey with the Christian Leaders Institute in 2016, a lot has transpired in my life. It required that I put my education on hold. Recently, I looked into becoming a Christian wedding officiant…
https://www.christianleadersalliance.org/wp-content/uploads/2023/08/speaking-3-26-17-bridges-of-love.jpg
978
769
Henry Reyenga
https://www.christianleadersalliance.org/wp-content/uploads/2023/10/CL_Alliance_Logo_white_RGB-300x106.png
Henry Reyenga
2023-09-05 14:45:43
2023-09-05 14:45:43
Becoming a Wedding Officiant
"I just want to be useful, Lord," was the prayer I prayed when I returned to the Lord and rededicated my life in service to Him. The Lord called me after I engaged in prodigal living for many years, criminal activity, drunkenness, drugs, and…
https://www.christianleadersalliance.org/wp-content/uploads/2023/08/01.jpg
356
333
Henry Reyenga
https://www.christianleadersalliance.org/wp-content/uploads/2023/10/CL_Alliance_Logo_white_RGB-300x106.png
Henry Reyenga
2023-08-29 15:41:30
2023-08-29 15:41:30
Ministerial Credentialing