Ordained Chaplain Minister
Are you called to serve the Lord as an ordained chaplain minister? Christian Leaders Alliance, in partnership with Christian Leaders Institute has constructed an exciting ordination program for those desiring to be Chaplain ministers.
Ordained Chaplain Minister: (124 Credits)
This Ordained Chaplain Minister role requires courses that are equivalent to the classes found in the Christian Leaders College bachelor degree program with Specialized Electives connected to service as an ordained chaplain minister role.
As an Ordained Chaplain Minister,  your training will be for the following roles and more:
Ministry Chaplain
Corporate Chaplain
Fire Department Chaplain
Prison Chaplain
Police Chaplain
Chaplain at Hospitals
Visitation Minister
Peace Relations Minister


CLC Bachelor of Divinity Degree Course Requirements with Chaplaincy Emphasis. 
Associate of Divinity Degree: 
Christian Leaders Institute Ministry Classes
Christian Leaders Connection (3 Credits)
Ministry 101 (3 Credits)
Christian Basics (3 credits)
Old Testament Survey (3 Credits)
New Testament Survey (3 Credits)
Church History (4 Credits)
Pastoral Care and Marriage: (3 credits)
People Smart for Ministry (3 credits)
Church and Ministry: (3 credits)
Total Ministry Course Credits: 28
General Education Classes
College English (3 or 4 Credits)
Literature Course (3 Credits)
History 1 World or National History (3 Credits)
History 2 World Or National History (3 Credits)
College Mathematics: Basic or Business or Algebra (3 Credits)
Science (3 Credits)
Philosophy or Humanities (3 Credits)
Management (3 Credits)
Marketing (3 or 4 Credits)
Psychology (3 Credits) or Sociology (3 Credits)
Economics (3 Credits)
General Education Classes Credits: 33-35
Total Associate of Divinity Degree Credits: 61-63
Bachelor of Divinity Degree:

Theological Division (8 Credits)
Theology I (4 Credits)
Theology II (4 Credits)
Historical Division (7 Credits)
Early Church History (3 Credits)
Missions and Revivals (4 Credits)
Biblical Interpretation Division (11 Credits)
Hermeneutics and Exegesis (3 Credits)
Biblical Interpretation 1: Old Testament Themes (4 Credits)
Biblical Interpretation 2: Old Testament Themes (4 Credits)
Proclamation Division (10 Credits)
Christian Apologetics (3 Credits)
Evangelism: Presenting Grace (3 Credits)
Sermon Construction and Presentation (4 Credits)
Spiritual Formation Division (6 Credits)
Prayer (3 Credits)
Christian Ethics (3 Credits)
Required Chaplaincy Emphasis Courses (22 Credits)
Ministry Care Conversations (3 credits)
Peace Smart for Relationships (3 credits)
Thriving Marriage (3 credits)
Chaplaincy (3 credits)
Biblical Wisdom (4 credits)
Enterprise 101 (3 credits)
Developing House Churches (3 credits)
Total: 122-124 Credit Hours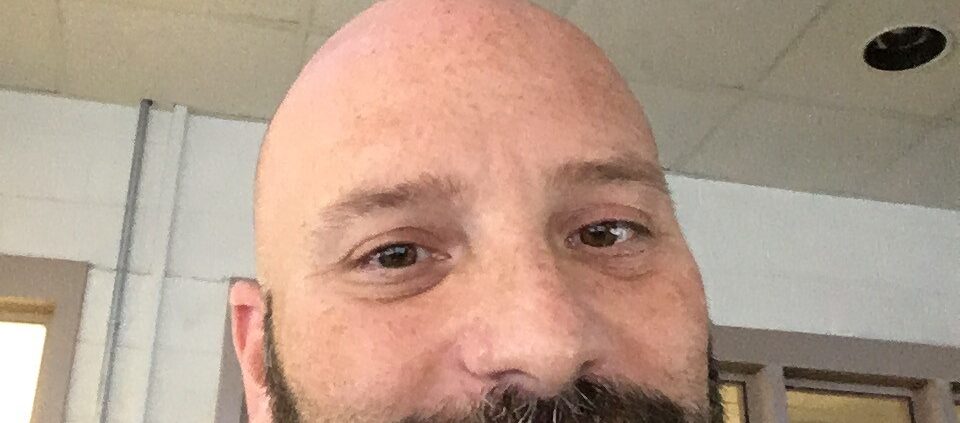 My name is Philip Walker. I am studying at the Christian Leaders Institute to become a Chaplain (Learn more about studying the Bible online, Click Here). The deacon ordination with Christian Leaders Alliance is a step in my Chaplaincy journey (Learn more about ordination at the Christian Leaders Alliance).
My Journey
Originally from Minnesota, I currently reside in Virginia. I served my country in the US Navy and am still serving others as a Deputy Sheriff. As a young boy, I attended Sunday school regularly until 12 or 13. My family did not attend church services, but I believed in God and Jesus. I began to attend church after a friend in high school invited me. Soon after, I sang in the choir. My faith has always been present but grew stronger as I aged.
I came to Jesus as my Lord and Savior after meeting my wife. She was so full of life and love, it was contagious. I began to attend services regularly with her when we were dating. The rest is history. We have been together for 15 years and have six children.
One of the most humbling events in my life was losing our son ten years ago. My wife was pregnant, and our son had birth defects in his heart. We only had him for 34 minutes. It was also a very stressful time in that my wife had an emergency C-section without medication. It was challenging, but our strong faith in Jesus pulled us through. The pregnancy also brought some of our medical team to Christ through our prayers and healing of some of my son's health conditions.
Call to Become a Chaplain
We have been foster parents. However, my strongest pull for ministry is in my profession, to which I have dedicated the past 22 years. I'm called to Chaplaincy for my co-workers and for the population that I serve in the jail setting. I started ministry training at the Christian Leaders Institute to discover what I needed to know in chaplaincy. I've enjoyed the training thus far.
The training in the Deacon Minister Ordination gives me credibility in my professional life. Now I have verifiable training and not only a calling or desire to serve my co-workers. The administration asked me if I was interested in a sworn position as a chaplain. The sheriff of our agency is petitioning for a sworn position to be authorized in our budget.
I assisted my co-workers and incarcerated people with relationship advice, forgiveness advice, and prayers for others outside the work environment. This ordination ministry training also helps me in my local church. Our pastor has been experiencing some issues which are taking a lot of energy from him and the congregation. I can step up and help with the training I have received.
Please pray for me to have continued support in my ministry walk and for doors to continue to open for me now and into the future. Thank you!
Interested in a low-cost college degree? Check out the Christian Leaders College.
https://www.christianleadersalliance.org/wp-content/uploads/2022/12/Profile-Chaplain-picture.jpg
1280
960
Henry Reyenga
https://www.christianleadersalliance.org/wp-content/uploads/2022/09/Screen-Shot-2022-09-09-at-10.13.26-AM-300x129.png
Henry Reyenga
2022-12-13 16:14:56
2022-12-13 16:14:56
Become a Chaplain