Licensed Christian Wedding Officiant Course
Have you been asked to officiate a wedding? Many Christians have been asked to perform a wedding ceremony. The options for getting your license or ordination to legally perform a wedding ceremony can be complicated for a Christian. Christian Leaders Alliance offers a Licensed Christian Wedding Officiant Course from a Christian worldview.
Online Legal Paperwork Option
There are websites that will give you an instant ordination or license to you. These websites define ordination or licensure in the way someone wants to define it. You can worship Satan or worship God, both can be ordained or licensed by most of these websites. There is no statement of faith that is based on the Bible. Many people call this an online Ordination Scam because it is really about ordering a piece of paper.
The small amount of training offered is insubstantial. The worldview is not Christian, and the training is not based on the Bible. The business model is to sell you legal paperwork that is needed in many states.
This option is easy to do, and millions, even Christians, do it. Many who do these options regret it when friends at the wedding say things like, "Did you order your ordination papers online?" And you laugh to minimize the insult.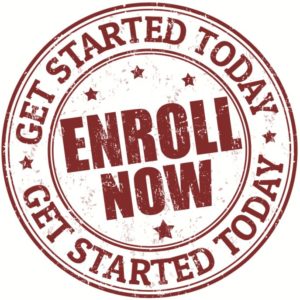 Christian Leaders Alliance Option – Free Licensed Christian Wedding Officiant Course
Christian Leaders Alliance offers you a Licensed Christian Wedding Officiant course appropriate for your situation. This program offers free training classes through the Christian Leaders Institute.  The free training is provided by generous Christian vision partners who believe in the cause of free ministry training for called Christians.
You are required to be recommended by one person as a person of Christian character. Then, you will receive free online "digital credentials".
You can print out the digital award document at the Christian Leaders Institute credential panel. Your profile will also appear on the Christian Leaders Alliance International Directory. Local government officials can look your name up as one who is licensed or ordained to perform a wedding ceremony.
Many local governments authorities require that officiants show official physical proof of their license to officiate before performing a wedding ceremony. Order all necessary documents for an administration fee from the Christian Leaders Institute credential panel.
When someone asks at the wedding if you ordered you ordination online, now you can say, "Yes, but there was a substantial study program process and a recommendation was required. This process is very different from purchasing an online license or ordination."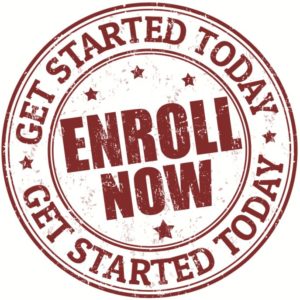 Free Licensed Christian Wedding  Officiant Training – The Program
Licensed Christian Wedding Officiant Program (4 Credits)
This program is perfect for the Christian who is asked to do a wedding or who wants to try this role out before committing to an extensive program of study at Christian Leaders Institute. This program includes only four credits to complete. At the conclusion of this program, you are given a license to officiate a wedding.
Free Licensed Christian Wedding Officiant
Welcome to substantial ministry training!
Step One – Enroll at Christian Leaders Insititute – Complete the free getting started orientation Christian Leaders Institute class. This introduction class takes only a few hours. This class familiarizes you with the ministry training process at the Christian Leaders Institute and introduces you to some professors. You will learn the vision of Christian Leaders Ministries.
Step Two – Finish the Christian Leaders Connection Class –  This class is your orientation to Christian Leaders Ministry Training at Christian Leaders Institute. The Christian Leaders Connection Class should take you five to seven hours to complete. This class makes available to you over 50 free ministry training and enterprise training classes. There are many award programs. If you are interested in our fee-based collegiate credit program, you can enroll at Christian Leaders College.
Step Three – Take the Licensed Christian Wedding Officiant Course
This Licensed Christian Wedding Officiant class selects some of the training you would get from college-level classes at the Christian Leaders Institute. It makes those topics available for you to be trained in this Licensed Christian Wedding Officiant Program. The classes will take between 5-10 hours to complete. You must receive one recommendation from someone in your life that you are a person of Christian character.
After you complete all the activities of this class you will be licensed to officiate a wedding with the Christian Leaders Alliance and you will appear in the global Christian Leaders Alliance directory.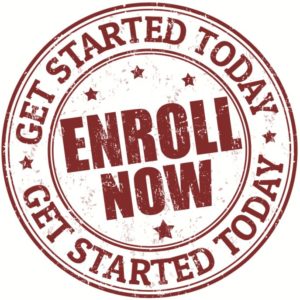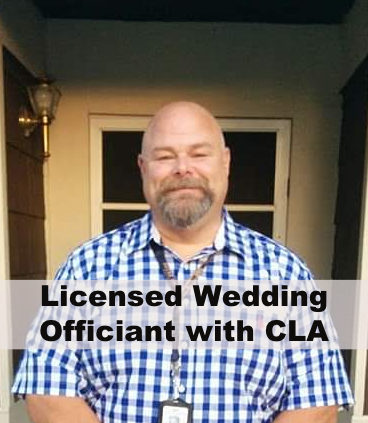 My name is Clayton Lissow, and I am studying at CLI in the licensed wedding officiant program. Currently, I serve as a middle school teacher for a Christian school in California. I have been a Christian since 1992. I always had a belief in God. However, my relationship with the Lord was not personal at the time. After graduating high school, God opened the door for me to play college football at a small Christian college in Springfield, Missouri. Over the year, God spoke to my heart. Soon, I knew Him as my Savior.
My Ministry Journey
Over the past twenty years, I served in one ministry or another. God always led me. I am currently on the board at my church and actively follow God's lead in serving my church in whatever capacity needed.
God has blessed me with a beautiful wife and four amazing children. My sister-in-law approached me a couple of months ago about serving as her and her future husband's wedding officiant. It honored me that they respected me and my faith and wanted me to officiate their ceremony.
Therefore, I began looking into what the requirements were of being a wedding officiant. I found that there were many fly-by-night avenues to getting a paper certification to complete the required certification. However, I wanted to ascertain that my certification was not just a piece of paper. I wanted to know in my heart that it was God led and approved.
Finding CLI for the Licensed Wedding Officiant Program
So, after researching different websites and getting my pastor's approval, I chose the Christian Leaders Institute. I am thrilled with the Wedding Officiant program and look forward to completing the necessary steps. Then, I can honor God and make their ceremony one that honors Him as well.
I am also very blessed by the ministry-minded leaders within the Christian Leaders Alliance. I look forward to seeing what other programs I may want to complete in the future. May God continue to bless this ministry.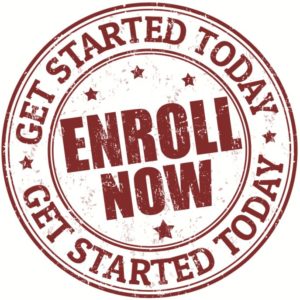 Learn more about ordination at the Christian Leaders Alliance. Interested in a low-cost degree? Check out the Christian Leaders College.
https://www.christianleadersalliance.org/wp-content/uploads/2020/07/Licensed-Wedding-Officiant-1.jpg
429
368
Henry Reyenga
https://www.christianleadersalliance.org/wp-content/uploads/2020/05/Alliance-Logo-1-300x130.jpg
Henry Reyenga
2020-07-03 15:20:50
2020-07-03 15:20:50
Wedding Officiant with CLA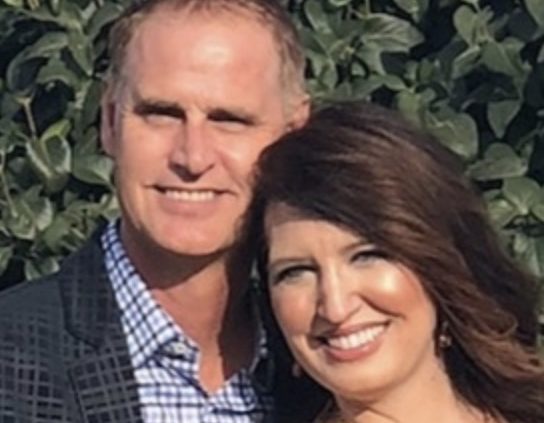 Licensed Wedding Officiant Training Program
 Christian Leaders Alliance teams up with Christian Leaders Alliance to bring a Licensed Wedding Officiant training program online that includes college-level courses and community recognition.
This Licensed Wedding Officiant Training Program is designed for Christian leaders who have been asked to do a wedding for a dear one or those who want to take their first step to more ministry training and clergy involvement.
Many Christian leaders have signed up and completed this Licensed Wedding Officiant Training Program. Mark Donalson from Seattle, Washington is one such person.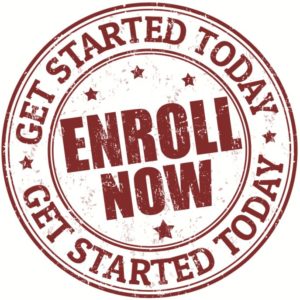 Mark Donaldson Story
My name is Mark Donaldson, a loving husband to Nicole for almost 30 years, proud father of four, and 'Poppi" to two beautiful grandkids! I'm blessed to be sharing life with such a fantastic family, always on the go doing something adventurous.
I recently married off my oldest daughter Lora, after achieving licensed clergy status through CLI. Thanks to Covid-19, our incredible plans for a large castle wedding with family and friends vanished before our eyes. They became like Mary and Joseph, where everything reduced down to a simple setting and just them. It's amazing how God uses the simplest of beginnings to bring about His grand plans for our lives. I have no doubt God has big adventures in store for Kevin and Lora!
With a Design degree from Azusa Pacific University, I have been in Construction Management most of my life. I enjoyed classes at Azusa, but it was the dynamic family atmosphere and community of believers that forever shaped my spiritual life. The day I stepped foot on campus one hot August afternoon after my best friend, and I drove a thousand miles to visit his brother, I knew I found something very needed in my life. A Godly community! One week later, I was back home, begging my parents to let me transfer.
That was a tall order. Private school was expensive, and as a member of Central Washington University's National Championship swim team as a diver at the height of my sophomore year ranked, I had a lot to lose. But life was miserable. The team's out of control party atmosphere was taking me down a dark self-destructive road, and I needed real guidance in my life. I often say Christian universities aren't for everyone, but it was what I needed.
With no guarantees, I dropped everything, and with transcripts in hand boarded a red-eye flight, the day classes started. Arriving at the registrar's office unannounced, I somehow got in by the skin of my teeth, registered, and made it to my first class right on time. It was indeed a miracle!
Even though I knew God wanted me there, Azusa, unfortunately, did not have a swim team. Figuring I sacrificed something significant for a greater cause, I resourcefully found a pool and became a diving coach for age group kids just down the road. Not knowing it at the time, that pool was about to change my life.
 It was fall, 1985, just two months after arriving in LA when the Monday morning call came in exclaiming the pool was shut down for three weeks to film a movie called 'Back to School' with Rodney Dangerfield. "Wait; what??? Did you say a movie featuring diving!"
I thought hey, I work at this pool and have clearance. Maybe the movie needed divers! I climbed into my car and once again took a chance and arrived unannounced. Working my way to the set the moment actor Billy Zappka was filming a goodbye kiss scene with actress Terry Farrell in the pool lobby, somehow I ran right into the Casting Director, Bill Dance. Wearing his signature white sleeveless jacket and reebok tennis shoes, he looked straight at me as I leaned in and whispered, "I'm Mark, a diving coach here. Just wondering if you can use another diver?" Still staring and sizing me up, "Its a big commitment. Can you be back at 6 am sharp tomorrow?" "YES!!!" I said ever so quietly. Forget those finals only a week away, I'm in!
Taking that step of faith opened up a world of adventure, and Hollywood became my playground. After filming alongside the US High Dive team for 'Back to School,' I quickly moved on to become a professional Stand-In, setting up scenes for top actors of the '80s. Filming everything from "Made for TV" movies to epic "Big Screen" blockbusters, Bill and I became the dearest of friends, and as one of the most respected casting directors in the business, he kept me as busy as the school would allow.
Life moved on after college, and so did the adventure of Hollywood. As impressive as it was working alongside famous people, being front and center to making movies, none of that ever compared to becoming Mr & Mrs. Donaldson. Loving and respecting one another and being front and center to raising four kids that bear our image and share our journey in life topped Hollywood. There is no make belief in marriage. Honesty, respect, transparency, and unconditional love are guiding attributes that transform us. Marriage to Nicole completed me like nothing else, and raising a family gave both of us a sense of purpose and destiny far beyond anything we could achieve on our own.
As a minister, I'm a designer/builder with a pastor's heart. My hands are busy creating and designing living areas, problem-solving through construction management challenges. My heart engages with people in their situations, getting to know families personally, bringing Jesus to the center of our conversations.
My wife always said I'm a builder on a deeper level. Presented with this opportunity to marry Lora and Kevin was as natural as designing and building something with my hands. Facilitating God's blessing over a couple declaring their undying love for each other, embarking on a journey to build a Godly family who serves Jesus in power and truth; it's all front and center to my spiritual ministry DNA.
Christian Leaders Institute became the launching pad God is using 'to equip me for this work of ministry, for the building up of the body of Christ.' Eph 4:12 (ESV) Becoming a Licensed Christian Wedding Officiant, ushering in the blessing of God and the empowering of the Holy Spirit for new couples coming together under the headship of Jesus. Wow, what an honor! Soon to be realized many times over.
Please pray for a new crop of Spirit-filled couples equipped with hearts on fire for raising God-fearing warriors for what's to come—for the advancing of the gospel and the ministry of reconciliation through their kids, declaring in the streets and school hallways the love of Jesus. These are the things I dream of in this calling. Marrying warrior couples that won't back down or be "tossed to and fro by the waves and carried about by every wind of doctrine, by human cunning, by craftiness in deceitful schemes." Eph 4:14 (ESV) 

They say life is a matter of perspective. I live life to the fullest, riding a big wave of spiritual adventure. I love it when we step out in faith, leaning on God in moments of pure trust knowing he is with us, loving us, wanting nothing but the BEST for us. I boarded a red-eye flight once and climbed into a car in complete faith. I especially said yes to a beautiful woman, grabbing ahold of her hand never to let go. Look where God has taken me!!!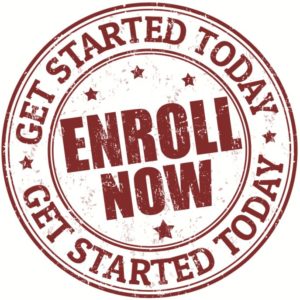 https://www.christianleadersalliance.org/wp-content/uploads/2020/05/Donaldson.jpg
542
544
Henry Reyenga
https://www.christianleadersalliance.org/wp-content/uploads/2020/05/Alliance-Logo-1-300x130.jpg
Henry Reyenga
2020-05-10 11:44:29
2020-05-10 13:01:55
Licensed Wedding Officiant Training Program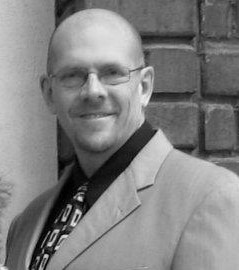 I am very excited about the opportunities that being a Licensed Wedding Officiant with the Christian Leaders Alliance brings. Especially because I pastor a church in the North Georgia area and a lot of our members live in Chattanooga, Tennessee, and the surrounding areas.
Our church is growing and new couples are coming in. Tennessee is currently discussing changing their requirements for wedding officials. Therefore, it will bring much more peace to everyone concerned with the registry being so easily accessed at the Christian Leaders Alliance.
Our entire church is excited about the doors that this will be opening for our church and community. I have performed several weddings over the past few years, all of which were in Georgia, but now this allows us to branch out with integrity now having a recognizable spiritual covering over this part of our ministries.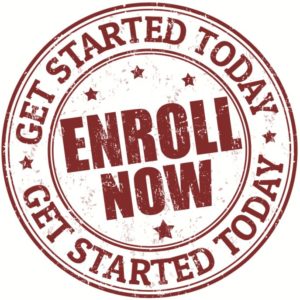 https://www.christianleadersalliance.org/wp-content/uploads/2019/08/2019-08-16_5d56e871ef4a6_576587_10150864386979872_1696030654_n2.jpg
270
239
Henry Reyenga
https://www.christianleadersalliance.org/wp-content/uploads/2020/05/Alliance-Logo-1-300x130.jpg
Henry Reyenga
2020-05-08 12:29:44
2020-06-27 17:37:05
Meeting Higher Government Standards - Licensed Wedding Officiant