Are you interested in being licensed and certified as a Life Coach Minister? This exciting and new way of helping people is spreading throughout the world!
The Licensed Life Coach Minister clergy role is a 16 credit training program that gives you the necessary skills of ministry and life coaching. The Licensed Life Coach Minister is licensed to do the duties of a minister, including weddings and funerals and such.
The Licensed Minister credential is for those who are volunteer or part-time ministers, or full-time life coach ministers. Maybe you are a non-licensed minister in a church, and you believe a licensed clergy status will help you serve better. Perhaps you are testing the ministry waters out, and this program will launch you for even more study of ministry on your way to ordained clergy roles with Christian Leaders Alliance.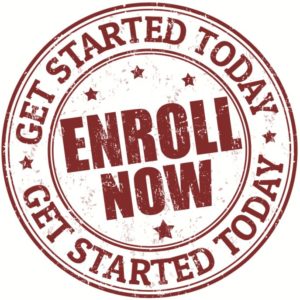 Licensed Life Coach Minister Clergy (16 Credits)
Ministry Training
Getting Started Class (0 Credits)Connections (3 Credits)
Christian Basics (3 Credits)
Ministry 101 (3 Credits)
Influence Smart (1 Credit)
Life Coaching Ministry (3 Credits)
Officiant Ministry Skills (2 Credits)
Wedding Officiant Skills (1 Credit
Licensed Life Coach Minister Class (0 Credits)
Total:  16 Credits
Recommendations
You will need two recommendations concerning your character and calling for this clergy role.
Recognition
The Christian Leaders Alliance will recognize you as a licensed clergy member, and your profile will be on the Christian Leaders Alliance website. You will be able to legally perform wedding ceremonies in the United States and other parts of the world. This credential will establish you as a Life Coach Minister. This licensed credential is perfect for both volunteer and vocational service in a local church or ministry.
You will also be licensed to perform the following functions:
Life Coaching
Weddings
Baptisms and Dedications
Funerals
The Lord's Supper
Professions of Faith
Confessions of Sin
Forgiveness Prayers and Ceremonies
Anointing Ceremonies
Care Facilities Visits
Spiritual Warfare
Master of Ceremony Events
Benefits
This program has actual Christian leader training. Most online licensing or ordination websites just send you a piece of paper that says you are now clergy.
When you complete this program of study and complete the certification course, you will be awarded your licensed credentials that will be posted by the Christian Leaders Institute global graduate directory. The training is free, and the actual posting of the licensed credential is free. The generosity of vision partners supports both.
Government officials can look up your name as a licensed clergy member.
You are introduced to the world of ministry training and can discern whether you want to continue with more training and credential levels.
As you complete this course, you will be permitted to order one of three clergy credential packages. Check here for more details.