Free Chaplain Ministry Education at CLI and Ordination at CLA
Hello, my fellow brothers and sisters in Christ! I am excited about the free chaplain ministry education I am receiving at CLI. My story began 40 years ago in the San Francisco Bay Area, California, USA.
Family Tragedy
I grew up in a Catholic home, although we were not practicing Catholics. We attended church on Christmas Eve and Easter. When I was three, my oldest brother committed suicide. It shattered my family and brought tremendous sadness, despair, and fear into my family circle. My mother was never the same. The middle brother said that our brother's death took a big part of my mom away from us. My dad was an alcoholic, and his drinking increased as he didn't know how to cope with my brother's suicide. He also did not know how to support my mom.
You have to understand the family dynamics – my dad was my oldest brother's step-dad. My brother had his departure planned – he killed himself three days before his birthday and buried on his birthday. While growing up, my middle brother and I were instructed not to bother my mom with anything during the first week of May every year. At such a young age, I had no idea why my mom would be locked in her bedroom, sobbing for several days during the first week of May. A year passed, no one spoke of my brother's suicide. It was a topic that was off-limits.
More Trauma
At the age of four, my uncle visited off and on along with a cousin of mine. One year, things got weird. At the time, I did not understand what happened. However, as I grew older, I learned my cousin molested me. My parents also knew about it, although this was an "off-limits" topic as well.
When I was eight, I got my dad to stop drinking. One weekend, I poured all his alcohol down the drain. He was so upset with me, and I couldn't believe I did it. My dad felt guilty and ashamed of himself. From that day on, he never drank again. God worked through an eight-year-old that day!
When I was about 9, a different cousin molested me. I didn't say anything to my parents. So I suppressed it and pressed on. When I became a teen, I didn't get into drugs or alcohol but was very promiscuous.
My Marriage and Struggles
After graduating from high school, I went to a tech school. I became a medical assistant, met my husband, and have been married for 16 years. We have three boys. For many years, I thought I had my issues under control rather than my problems having control of me. I never spoke of being molested to anyone, including my husband. I felt ashamed and dirty and never spoke of my codependency as I didn't feel my childhood affected me.
In 2009, my husband suffered a traumatic work accident. He was unable to return to his trade and retired. Unwillingly, he became a stay at home dad. He grew up thinking the man was the bread-winner and provider for his family. After his accident, he was not able to perform his job any longer. This fact was devastating to him. Then, I became the bread-winner and provider for the family.
It took a severe toll on my husband. He became focused on being a great stay at home, dad, and I became focused on being a career woman providing for the family. At the time, we felt we were doing the right thing. As time went on, we began to ignore each other's needs. I was more focused on my career and myself. My husband was more focused on being a stay at home dad and dealing with his anger and bitterness of his accident. We were rapidly falling apart.
Further Trials
Eventually, everything from my past hit me like a ton of bricks. My marriage felt boring. Everything was routine. I didn't feel loved, and I didn't have a love for my husband any longer. That's when I began noticing other men. Time went on, and I committed adultery. What I thought was making me happy only continued to destroy me. It worsened my issues and brought lots of trouble in my life. I remember justifying my actions as I needed to be happy. As time went on, I allowed a man into my life who was a raging alcoholic. He had deep-seated issues from his past, and knowing how codependent I was, his addiction saw right through me. It was an absolute disaster.
My husband and I separated in February of 2018. On June 4, 2018, my husband lost himself in an emotional moment, put a gun to his head and threatened to kill himself, in front of our two youngest and me. This act was his last attempt at getting me to come home. I reported the incident, had the kids removed from his custody, obtained a restraining order, and moved into an apartment. I also invited my new gentleman to stay with me.
My Return to God
On August 8, 2018, my oldest son and I were attacked by my boyfriend. I called the police, they arrested him. They took pictures of my son and me, and I obtained a restraining order. This incident was the moment I realized my life was in complete turmoil. I was severely codependent, insecure, naive, and had low self-esteem. I was a total hypocrite and now felt shame for putting my boys through so much. CPS came in, they ensured my boys, and I were safe and checked in on us often. I prayed a lot to God. I remember telling Him I didn't want to sin against Him ever again, and I promised to serve Him for the rest of my life.
A New Path
It felt as if overnight, my path straightened. My boy's father and I began talking again after the restraining order expired. I learned he had gone to counseling and was attending church. He felt terrible for what happened to us, and that's when I knew I had to repent. So, I did! I repented of my adultery, my lies, my deception. My husband forgave me, saying, "If everyone gave up on me for my mistakes, I wouldn't be here today!"
I began going to a counselor, digging into my past childhood trauma and adultery. Slowly, I started understanding myself. After two months of talking to my husband again, I moved back home with God as our center. I knew I had to make things right. Today, I know God. I know Jesus and why He died for me. The enemy, Satan, is the father of lies. God showed me all the warning signs in the past, but I was listening to the adversary.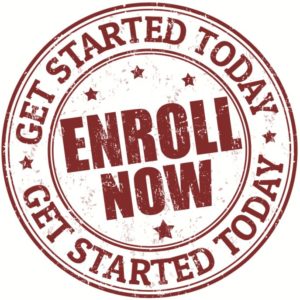 Chaplain Ministry Education and Ordination
I found the Christian Leaders Institute during my intense therapy. God called me to help other women who had or are presently experiencing what I experienced. I spoke to a few women at church about my testimony, and it has helped other women open up about their walk and speak it out loud for the first time! It's incredible to see God's work first hand.
My ministry dream is to become a Chaplain. People have told me within the church and outside the church that I am a natural-born leader. I want to work for God and use my leadership gifts to the fullest for His glory.
My church is very supportive of my ministry calling. They offered me a position as Associate Pastor. I am in training under my Pastor and mentor, who also is a Military Chaplain. God is so good! He is placing people in my life to fulfill my purpose in His will. Within my own family, I am becoming a spiritual leader. My parents even asked me several questions about Jesus. God is on the move! I am thankful to be part of CLI for the free chaplain ministry education. Jesus pulled me from the fire. He turned my sin around and allowed me to assist others in finding Jesus.
Chaplain Ministry Education and Ordination
The Deacon Minister Ordination with Christian Leaders Alliance will assist me in my ministry. I will be able to lead church groups and perform sermons more often. It is a beautiful stepping stone to my chaplain ordination.
The chaplain ministry education from CLI and ordination with CLA is a gift from God. Not only am I learning more about the word of God, but I'm also learning how to minister and lead others to Jesus! Working as a Chaplain is my primary goal. I want to work with those who are lost, hopeless, and willing to take a new path to leave their dead selves behind.
Please, pray for my continued ministry walk as I grow and obtain more skills and tools along the way. Thank you, and God bless you!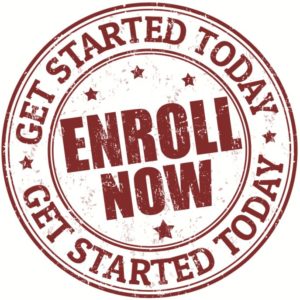 https://www.christianleadersalliance.org/wp-content/uploads/2020/02/Chaplain-Ministry-Education-and-Ordination.jpg
910
548
Henry Reyenga
https://www.christianleadersalliance.org/wp-content/uploads/2023/10/CL_Alliance_Logo_white_RGB-300x106.png
Henry Reyenga
2020-02-04 18:55:08
2020-04-06 12:34:49
Chaplain Ministry Education and Ordination