Christian Leader Ordination Journey
I am Devseth Fernando from Moratuwa, Sri Lanka, and the Deacon Minister Christian Leader Ordination will bless my ministry. My parents dedicated me to God at the age of four months old. Subsequently, I accepted Jesus Christ as my personal Saviour at the age of 16. It was a privilege to be born into a Christian family. Both my parents played instrumental roles in planting the seeds of faith in me from a young age.
Walking a Closer Journey with God
I believe that God was preparing me to walk a closer journey with Him, even before I was in my mother's womb. This fact became apparent when we faced the most significant blow as a family, the untimely death of my beloved father. He died when I was just four years old. My mother, despite extreme financial difficulties, managed to provide for us and attended to all our educational, emotional, and spiritual needs. It was no easy task for her, with seven children under the age of 16. However, she had an unwavering faith in the Lord and never hesitated to believe in God's mercies and provision.
As a youth, I grew up in a culture where the majority of the population was non-Christian. Although I went to church regularly, I had yet to experience the real love of Jesus. During this time, my faith was not adequately rooted in the Lord. Instead, I believed in my abilities and tried to achieve every challenge by myself. Eventually, through all the failures, I realized that throughout the challenging years, God was slowly molding me and building my character and resilience.
Changed and Called by God
At the age of 26, I experienced the love of God. He touched me when I was in the hospital due to a defect in my heart. I was not only physically affected but more so psychologically. At that point, I was deeply impressed by the love of Jesus and made a speedy recovery afterward. I felt that God was changing my mind, and He made me dependent on Him by removing what He disliked. At the age of 33, I married a Christian woman who has continued to be a pillar of strength to date. We are blessed with a daughter who is married and a son studying at a leading university overseas.
God lifted me from the status of an 'aimless wanderer' to a humble servant with a mission to love and serve people. God transformed me beyond measure to help others by guiding me to establish home-based prayer clubs in several places with the knowledge and support of some local churches. Some of those attending these prayer clubs already belong to a church. Others come with the hope of seeking the guidance of God in their lives. God has opened a door for His service through this ministry.
Ministry Training at CLI and Christian Leader Ordination with CLA
The role of a trained Deacon Minister becomes vital in this context. So finding the Christian Leaders Institute online was crucial. A Deacon Minister has to teach the Word of God accurately to the participants. A deacon minister should also be able to mentor others to lead exemplary Christian lives. Therefore, the Deacon Minister Ordination with the Christian Leaders Alliance is very relevant to me in this situation.
In addition to that, we also conduct spiritual counseling services in various places. Therefore, it is imperative to train voluntary workers, who are involved in such ministries, on the Christian Basics. Although the minister training available at the Christian Leaders Institute can be used to train such workers, the difficulty arises when they are not very competent with the English language. This necessitates the need for the translation of such lessons into native languages. We are greatly appreciative of the constant support of CLI in the sharing of Scripture and praying for us. It encourages and empowers us to continue our service to the Lord for His glory more accurately and systematically.
Continuing Education at CLI
I also wish to study further and become more knowledgeable to enrich this ministry further. The systematic guidance and an opportunity to follow a degree course at CLI would greatly assist me in this regard. It will especially help in addressing the training and development needs of our growing community. As a retired individual at the age of 61, it is my humble dream to serve people through home-based prayer clubs and community gospel and counseling services. With my Christian Leader ordination, I also plan to train and mentor voluntary workers for the service in the kingdom of God.
My best wishes and prayers go to CLI for its excellent service. I praise and give honor to the name of the Lord Jesus for forming me for the service of His Kingdom.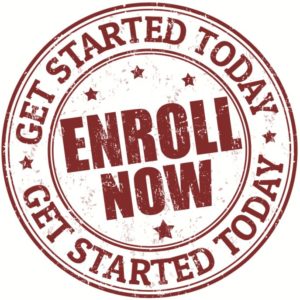 https://www.christianleadersalliance.org/wp-content/uploads/2020/03/Christian-Leader-Ordination-1.jpg
908
781
Henry Reyenga
https://www.christianleadersalliance.org/wp-content/uploads/2023/10/CL_Alliance_Logo_white_RGB-300x106.png
Henry Reyenga
2020-03-31 17:36:16
2020-04-06 12:27:25
Christian Leader Ordination