Clergy Ordination with CLA: An Unbelievable Journey
My name is Hal Totten (short for Halden), and I am receiving my clergy ordination with the Christian Leaders Alliance. I am married to my wife, Nell, who is already an ordained minister. We were both widowed when we met and realized that God brought us together for a reason. Together we have five children ages, 27-42, 13 grandkids, and ten great-grandkids. The loss of my previous wife brought me back to Christ.
We currently run a children's ministry locally, where we teach the children about Jesus Christ and feed, clothe, and nurture them. The children's church is just that—a CHILDREN'S CHURCH. There are no adult members, save for the volunteers who help us. Each Monday evening, we hold church services and feed between 30 and 50 children. We have a "bus route" that covers two counties and approximately 65 miles where we pick up children and bring them to church then return them home afterward.
Clergy Ordination Update
My wife and I live in a small town in Mississippi called Collinsville. When I began this journey two years ago, I had no idea it would lead me to where it has. Being involved in a children's outreach ministry for three years now has opened my eyes. Studying with Christian Leaders Institute along the way has proven to be a blessing. Clergy ordination with the Christian Leaders Alliance will increase the credibility of our little church. It is not as little any longer as before the COVID outbreak. We had an average attendance of 5-80 children each week, basically doubling the size of the ministry in two years.
We have been able to open doors that cross racial and denominational barriers. Two of the critical doors that have opened for us are a relationship with other larger organizations that now hold an annual youth revival in our small facility. Each Labor Day pastors from four cities attend and teach. Last year, we had over 100 children attend the one-day revival. The other door has been relationships with local churches who now help us with our annual VBS. Last summer, we had over 200 children attend VBS at our church, even after having, on day one, two inches of water in the sanctuary.
Local Support
Most of these doors would never have opened without the help of a few key individuals, one being Pastor Mike Muzzerall of Baton Rouge, LA, and Pastor Todd Tilghman of Meridian, MS. Mind you, these two pastors are from different denominations. In addition to these individuals, the pastors of the local churches in Union, MS, where our church is, were finally convinced to help when our teen drama team performed in the main square during "Union Day." There were hundreds of eyes crying for joy as they performed "Break Every Chain."
Clergy Courses at CLI and Clergy Ordination with CLA
I cannot stress enough how much the courses led by Dr. Feddes have helped me in this journey. His classes in Apologetics and Ethics, in particular, were both thought-provoking and just downright good. So much so that I received Francis Shaffer's complete works this Friday for further reading.
My wife and I ask for your prayers as we try and restart after this outbreak. We need to replace the roof on the church, and the owner will not fix it. Therefore, we are making the bold move of buying the building for the ministry and trying to find the funds to replace the roof. All prayers are appreciated. You can see more about our ministry on Facebook @freendeedministries.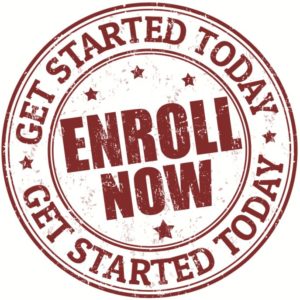 Learn about ordination at the Christian Leaders Alliance. Interested in a low-cost degree? Check out the Christian Leaders College.
https://www.christianleadersalliance.org/wp-content/uploads/2020/06/Clergy-Ordination-2.jpg
598
694
Henry Reyenga
https://www.christianleadersalliance.org/wp-content/uploads/2023/10/CL_Alliance_Logo_white_RGB-300x106.png
Henry Reyenga
2020-06-05 15:06:24
2020-06-05 15:06:24
Clergy Ordination with CLA