My name is James W. Lewis, and I am receiving online training at CLI and ordination with CLA. I live in Brantford, Ontario, Canada. One of the hardest things to do is to write about yourself because you don't want to come off as being arrogant or self-centered. I will do my best to tell you who I am and how this free ministry training from Christian Leaders Institute has changed my life. Also, this deacon minister ordination with the Christian Leaders Alliance will help me in my ministry calling.
I have been a student at Christian Leaders Institute for three and a half years. During this time, I have amassed 35 certificates and awards and completed 15 full courses. Although the Christian Leaders Institute offers free ministry training to everyone, I felt the need to become a monthly silver vision partner. I am a vision partner so that those who cannot afford school can get this fantastic Christian education.
Early Years
My path to following our heavenly Father began at a young age. My parents were not religious people. However, they believed that my sisters and I should go to church. My sisters went to a Baptist church, and I chose a Catholic church. During my time at the Catholic Church as a child, I wanted to become a priest. As I got older and in my teens, I discovered girls and never followed through with becoming a priest.
Next Steps to Online Training and Ordination
In my early 20s, my life took a downward spiral. I fell into a deep depression, had suicidal thoughts, and wanted to end my life. I felt no one cared whether I lived or died. Having very few friends, I felt isolated and alone. Then I met a man named Randy, who was my neighbor. He introduced me to a nondenominational church. I went with him every Sunday and every Wednesday. I studied the Bible and participated in most activities within the church and saw the renewal of life. For the first time in my life, I felt peace and love. I was needed, and I felt God truly loved me.
So I approached the pastor of this church at the time and asked him how do I go about studying to be a minister. This pastor said that he would teach me and guide me in the steps to becoming a pastor. I began my training for the first year and a half and enjoyed every minute of it.
Then one day, (I won't go into details of what happened within the ministry of this church because I don't think this pastor realized the damage he was causing), specific actions that were unacceptable as a Christian were going on within this church, and I left the church.
Struggles and Renewal on my Journey to Online Training and Ordination
After leaving the church, I felt empty. I strayed from God, became rebellious, arrogant, self-serving, and a worshiper of money. Sadly, it cost me everything. It cost me, my friends, my family, my self-respect, and at some point, my dignity. It caused me to suffer once again with severe depression, where I wanted to end my life.
In 2003, I was alone and lost everything. Then, I met this woman named Christina Shields, who is the sister of my best friend. We spent many hours talking and praying together. We've been friends for 17 years now. She is my confidant and someone I can lean on in times of need. She is an amazing Spiritual Mentor and Life Coach. When I told her three and a half years ago, I had a strong desire to continue my ministry training and preach the word of God to whoever can listen. She backed me 100%.
My Beliefs and My Ministry
That brings us to today. My faith in our heavenly Father has only grown stronger. My belief that Jesus Christ died for our sins has never been stronger. Everyone has the right to come to the Father regardless of their lot in life, irrespective of their past sins. I think that all things are for God to judge, not me. No one has a right to deny anybody the love of our Father.
Two years ago, I created an online church, where people who did not want to go to a church can read and see daily devotionals, sermons, etc. (though sermons have halted because of the pandemic). A global place where everyone can come and everyone is welcome. This online church averages almost 3000 visitors a month. We've had visitors from Vietnam, Pakistan, India, Latin America, Indonesia, throughout Europe, but our biggest supporters come from Canada and the United States. We indeed are a global church. All of this happened with zero advertising and a strong faith that God is directing our steps. I ask for no donations.
Free Online Training at CLI and Ordination with CLA
We welcome everyone who is a follower of Jesus Christ. In Canada, we are seeking non-profit status, so we can accept donations, where donations can go to local causes and global causes. Also, once we get non-profit status here in Canada, we know that we will need a brick-and-mortar building. Therefore, this deacon ministry ordination will help us significantly here in Canada to achieve these goals and to bring more people to our Lord and Savior, Jesus Christ.
In closing, I want to thank the Christian Leaders Institute for giving me the privilege to study the word of God to get a meaningful, credible ministry education. The deacon minister ordination is a testament to the hard work and dedication I've put into my training to be the best conveyor of the word of God I can be.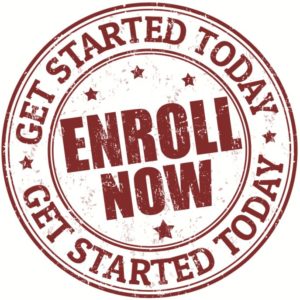 Learn more about ordination at the Christian Leaders Alliance. Interested in a low-cost degree? Check out the Christian Leaders College.
https://www.christianleadersalliance.org/wp-content/uploads/2020/07/Online-Training-and-Ordination-1.jpg
1030
772
Henry Reyenga
https://www.christianleadersalliance.org/wp-content/uploads/2023/10/CL_Alliance_Logo_white_RGB-300x106.png
Henry Reyenga
2020-07-01 15:39:55
2020-07-01 15:39:55
Online Training and Ordination