My name is Susan Storms, and the following is my ordination story of hope. I am from the Lakes Region in New Hampshire. I am here at Christian Leaders Institute and Christian Leaders Alliance because God has placed me and called me to serve Him. My calling came to me at age 16. However, I ran from it for 20 years. I am no longer running from God but instead to God. I only wish to serve My Lord and God. His way is far better than my own, and I am saved through Him alone.
My Ordination Story of Hope Begins
The Deacon Ordination with Christian Leaders Alliance will lend credibility to my ministry as I go forward in my calling. Doors are already beginning to open right before my eyes. I see changes in my life in ways I could not have imagined possible. I see new opportunities almost every day to minister to those around me like never before. One case in point had a nurse who was caring for me. I was in the hospital sick, and yet she came to me on her break to hear the word of God from me. She has since become a fellow believer. Along with these opportunities, the inner strength and peace I have are a beacon to those in the dark.
My ministry may seem small, but I see the effects already. It is an ongoing, person by person and step by step style, like in the early church. You will not find me on a stage, but rather at the dinner table, in a hospital bed, a wheelchair, a gym, on a park bench, or even through chat. Sowing the seed and helping it to grow through simple everyday contact.
As of late, a small group of youth and friends have found their way to my door. So, I am gathering bibles and notebooks to hand out. A cup of coffee with a piece of cake and the Word of God are here. I hope it is the first step of many along my journey.
Personal Growth in my Ordination Stroy of Hope
The ordination process has helped me in so many different ways, including strengthening my stance, my resolve, and a direction. I've grown in the Word of God. This process has helped me to understand not only myself and my beliefs better but how to better serve those around me. As I promised at age 36 when I began the journey to accept my calling, "May the Lord lead and I follow!"
I ask for prayers of strength as I move forward, for comfort and health, and may His Word not fall on deaf ears. May His Words reach those in need, and they continue to come to my door. A church is to be grown not built and let us remember that a church is the people, not a building.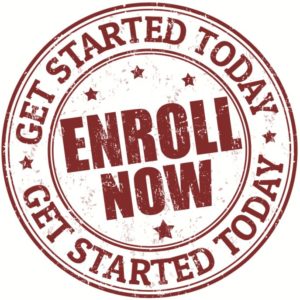 Learn more about ordination at the Christian Leaders Alliance. Interested in a low-cost degree? Check out the Christian Leaders College.
https://www.christianleadersalliance.org/wp-content/uploads/2020/07/Ordination-Story-of-Hope-1.jpg
934
657
Henry Reyenga
https://www.christianleadersalliance.org/wp-content/uploads/2022/09/Screen-Shot-2022-09-09-at-10.13.26-AM-300x129.png
Henry Reyenga
2020-07-29 15:04:07
2020-07-29 15:04:07
Ordination Story of Hope