I am Pastor Evangelist Donato Ruben Diele, and I am thankful for this opportunity for ordination with CLA. My wife and I live in Bacchus Marsh, Victoria, Australia, since 2015. I am a 63-year-old male born in Puglia, Italy, and I migrated to Melbourne, Victoria, with family in 1969. My wife Mary Diele and I married in 2006. Between us, we have eight children and 11 grandchildren. My experience background is working in the Hospitality Industry since the age of 14 years old. My passion is in Photography and Media related fields.
Born in a Christian home, I received my baptism in 1976 as an adult. For many years, I served with different ministries in Victoria, Australia. I also served in a pastoral role and leadership. I founded a ministry with my wife, Mary, in 2007. It is the Just Believe Ministries International. We also planted a church in the Western Suburbs of Melbourne at the same time for seven years. Just Believe Ministries International is a Non-Profit Christian Organization. It links with other Christian Ministries and Communities in Melbourne, Victoria, and internationally.
Academic Achievements and Ministry Experiences from 1993 to 2020
I was the department facilitator for Mount Evelyn Christian Fellowship for ten years. It was under the ministry of Senior Pastor Allan Mayer and Adrian Turner from 1993 to 2003. Working as a BCV student and staff member of college from 1993 to 1999, I served next as an Associate Pastor for the Apostolic church in Maidstone and Sunshine, Victoria. I was the Senior Pastor for seven years for Harvester Christian Centre in Sunshine from 2007 to 2014.
I was awarded by Missionary Chapel and Seminary College with a Doctorate of Theology Study in 2015. Also, I was accredited as a Certified Pastoral Counselor in 2015. As a student at Careers, Australia, I studied for two years plus for a diploma in Counseling and Social Work Study until May 2017. In 2019, I also got a diploma in Psychology and Mental Health and in Social Work at Alison Training Academy.
Since then, I have been studying ministry and counseling courses online with a variety of study providers. I have a vast experience in the field of counseling and pastoral care ministry for the past 27 years. I provided pastoral care for the Melbourne outreach ministry under the supervision of Senior Pastor David Palmer since 2004. Also, I served on the Board of directors for Victoria and the NSW Church of Hope. Working as a volunteer at Care Line Connection, I offer phone advice. I am also a member of the Mental Health Foundation of Australia as a Multicultural Ambassador.
Further Ministry Training at CLI and Opportunity for Ordination with CLA
Furthermore, I am an accredited Chaplain with Chaplaincy Australia and a member of the Australian Christian Churches. I am also currently receiving professional supervision every two weeks by Michael Skewes Professional Supervisor and Mentor.
I want to thank God for giving me the ability and passion for fulfilling my calling. God called me to become ordained as a Minister of the Gospel. It has been a great honor and privilege to study at Christian Leaders Institute. Also, it is a privilege to be ordained with the Christian Leaders Alliance. Thank you for giving me this excellent opportunity for ordination and ministry training! God Bless!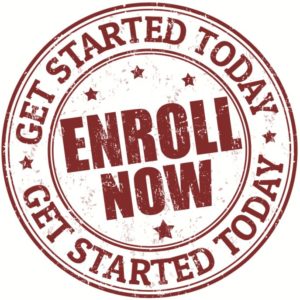 Learn more about ordination at the Christian Leaders Alliance. Interested in a low-cost degree? Check out the Christian Leaders College.
https://www.christianleadersalliance.org/wp-content/uploads/2020/07/Opportunity-for-Ordination-1.jpg
474
424
Henry Reyenga
https://www.christianleadersalliance.org/wp-content/uploads/2022/09/Screen-Shot-2022-09-09-at-10.13.26-AM-300x129.png
Henry Reyenga
2020-07-30 11:20:39
2020-07-30 11:20:39
Opportunity for Ordination with CLA