My name is Juvenalia Mendes, and I am excited to be an ordained and licensed Chaplain with CLA. I am Portuguese. After leaving Portugal at the age of 19 to live on the small Island of Pico Azores, I have now been living in the USA for the last six years. I have two biological children and three that I adopted through foster care. I have two small Pugs, Pugzy and Rosie.
I've always loved taking care of children and am the Sunday School teacher at my church. I crave more knowledge and understanding of God's Word. My goal is to grow spiritually and in knowledge so that I can worship God "in spirit and in truth." The Great and Awesome God has always been there for me in times of sadness, in times of defeat, and in times of victory and joy. I owe everything to ABBA Father.
My Spiritual Journey and  Becoming an Ordained and Licensed Chaplain
In 2010, I came from the Islands to spend some time with my parents. I enrolled in the Steven Ministries Class through my parent's church. After a year and a half of classes, with one week to finish and be ordained, I, unfortunately, was called back to my home in Pico, Azores. Time passed and I never pondered on it again until I accepted the Lord Jesus as my Savior and was baptized. I had a great Pastor and mentor who has passed away. However, she always encouraged me to go further in my faith.
Three years ago, God put on my heart to study more of His Word and become a Women's Minister. Due to financial difficulty and lack of courage, I kept ignoring the call. But God has not given up on reminding me of what He wants for my life. That is when I found the Christian Leaders Institute online and was overjoyed that I could follow my dreams for FREE, yes, free! That was exactly what I was looking for. So I joined the CLI family and am very grateful for the teachers and workers at the school. They are helping me pursue my dream in ministry.
I am an ordained deacon and soon to be an ordained and licensed Chaplain with the Christian Leaders Alliance. I have worked as a Care Provider for 29 years with the elderly and also did five years of foster care. Therefore, I believe my strengths are in caring for God's people.
Called to Serve and Study
Hilmar, California, is the town in which I live. It has a lot of first, second, and third-generation Portuguese. I speak three languages, Portuguese, Spanish, and English. I attend a very small Christian Portuguese/English church, and we are small in number. There is an urgent need to reach out to the Portuguese Community with the Word of God. My church has an outreach program where people that are homeless or financially burdened can come to us for clothing and blankets. I would like to extend that to preparing meals for the needy. Currently, I am preparing a presentation to share with the church board.
Furthermore, I also plan on continuing my studies. The more I learn the better! I want to become a Pastor in the Women's Ministry and possibly pursue a Bachelor's degree. I recommend CLI to anyone that is interested in studying the Word of God. You can study at your own pace in the comfort of your own home. For a mother of three trying to adapt to the new Covid-19 distance learning for my children, CLI is exactly what I needed.
The Harvest is Plentiful
My goal is to be more fruitful in not just my ministry but in my personal walk with God. I look at my children that are ages five, seven, and eight and the other little ones that come to Sunday school, and think to myself, "Jesus is coming soon, and so many people need to hear about the gift of Salvation through Christ. And all the beautiful things God has for us in Heaven."
More and more we see a need for followers to speak out and not be afraid. That is why I took the step of enrolling in CLI so I can learn more and speak the Word of God boldly. Christian Leaders Institute, Christian Leaders Alliance, and Christian Leaders College are such a blessing to so many.
Thank you for your time, and may God bless your life!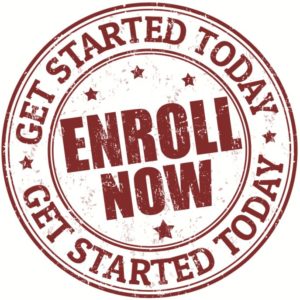 Learn more about ordination at the Christian Leaders Alliance. Interested in a low-cost degree? Check out the Christian Leaders College.
https://www.christianleadersalliance.org/wp-content/uploads/2020/09/IMG_8495068111847.jpeg
576
576
Henry Reyenga
https://www.christianleadersalliance.org/wp-content/uploads/2023/10/CL_Alliance_Logo_white_RGB-300x106.png
Henry Reyenga
2020-09-16 14:16:40
2020-09-16 14:16:40
Ordained and Licensed Chaplain