My name is Amber Scavo, and the following is my journey to ordained ministry. I currently reside in the beautiful state of Tennessee with my husband of 13 years and our 12-year-old son. My husband and I are blessed to serve together in such an impactful way as Campus Pastors at Christpoint Church-Smithville Campus. We have been in this role, together, for almost two years. Each week, we are blessed to be able to minister to our congregation on Sunday and Wednesday, while also facilitating several small groups and a discipleship class. We have witnessed many lives impacted by the Lord, and each week we are grateful for the opportunity to serve in such a high calling.
Called to Serve Others
I always knew I wanted to help people heal. I just never imagined in my younger years what that would be. After graduating from high school, I went through nursing school. I worked for ten years as a nurse, mostly working one on one with patients in their homes doing private duty care. It was a unique opportunity to get to serve people while also ministering to them in times of need through the formation of intimate relationships.
I received the call into ministry almost four years ago. I went through a weekend-long retreat called the Walk to Emmaus. Throughout this weekend, the Lord revealed to me pieces of the plans He had for my life. A prophecy was spoken over my husband and me that we would be powerful evangelists, like Priscilla and Aquila. Over the past several years, we have seen this come to pass.
Before this, I was a timid and reserved person. I was afraid to have one on one conversations with people, let alone speak publicly. I was intimidated. Over the past several years, the Lord has indeed grown me and stretched me in ways I can't explain. I went from being afraid to speak to people to boldly declaring the gospel of Jesus every week. I know the Lord has ordained every step of this journey for both my husband and myself. Working in the level of ministry we are in is something neither of us would ever have pursued on our own.
Exploring Ministry
After going through the Walk to Emmaus, I sat down to lunch with my Pastors. I told them that I was feeling the call into ministry. They had noticed the change in me and the sincerity of what the Lord had placed inside me. We talked about areas of need within the church where I could serve. I began my ministry journey by working in the children's department at my church, Christpoint. Very quickly, I discovered that the Lord had given me the gift of teaching. So, I moved from being a teacher to the one writing the curriculum. Then, I moved on to assist with scheduling, and finally, to the position of Children's Pastor within a year. I loved working with this next generation and seeing them come to the saving grace and knowledge of Christ.
From Launch Team to Pastoring
During this time, my husband started to become more involved with our church. He began teaching on Wednesday nights. After a few months, our church began talking about opening a second campus. Our Pastors handpicked my husband and me for the launch team. We were to go help build teams for all departments and make sure that everything went smoothly for the launch. Eventually, we went from just being on the launch team to being placed in the roles of campus pastors.
We opened our church and had one visitor on our first Sunday. However, within a year of being opened, with God's blessing and grace, we share the gospel with 70 to 80 people each Sunday morning. I no longer serve as the children's pastor at our main campus because of this new role. However, I do help with administrative duties at our main campus when needed.  I also maintain our church app and website. My other acts of service include cleaning our campus each week, preaching, teaching, cooking, and scrubbing toilets. I am the Lord's servant. I have done so much more through the Lord's strength. It truly is humbling to be chosen and called by Him!
Journey to Ordained Ministry
Ordination as a deacon minister with the Christian Leaders Alliance assists me on this journey to ordained ministry in several ways. It gives me the confidence to know that I am trained and licensed to be in the position the Lord has placed me in. I love to learn, and I plan to continue to take classes for my education and training as my schedule allows. Being ordained as a deacon minister will allow me the opportunity to go back and serve as clergy on the Walk to Emmaus, where my journey began. I also want to help other women discover their position and calling in the Kingdom of God.
I am thankful for the free ministry training offered through the Christian Leaders Institute. The Lord is just getting started with me on this journey, and I am so very excited to see where He leads and guides from here. Please keep me in your prayers that I would be ever attentive to His voice, and continue to be an open vessel for Him to use.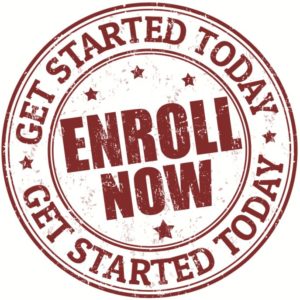 Learn more about ordination at the Christian Leaders Alliance. Interested in a low-cost degree? Check out the Christian Leaders College.
https://www.christianleadersalliance.org/wp-content/uploads/2020/08/20190614_1915331-scaled.jpg
2560
1920
Henry Reyenga
https://www.christianleadersalliance.org/wp-content/uploads/2023/10/CL_Alliance_Logo_white_RGB-300x106.png
Henry Reyenga
2020-09-03 15:00:13
2020-09-03 15:00:13
Journey to Ordained Ministry