My name is Michael Anang, and I am excited to receive ordination credentialing with the Christian Leaders Alliance. I have lived most of my life in the Greater Accra Region of Ghana in Africa. I grew up in a weak Christian home, the reason being that, though my mum attended church, she was not a staunch Christian. My dad, on the other hand, had nothing at all to do with Christianity. Though I was in church many times, I never really understood what it meant to be a Christian. Church attendance was just an ordinary routine for me.
A Transformed Life
At age 15, I experienced a turning point that totally transformed my Christian life. Being academically weak, the fear of failing my final exams at the Junior High School level gripped me so strongly. I was perturbed and didn't know what to do. On one faithful evening, I walked out of my home to a secluded place. With weeping, I made a vow unto the Lord that if He helped me pass my exams, I would serve him for the rest of my life.
After taking the exams and awaiting my results, I devoted my time at home to studying the New Testament and praying for God to help me pass my exams. When the exams' results finally came out, I discovered, much to my amazement, that I had passed with flying colors. Knowing my academic abilities, many who knew me doubted the authenticity of my result. Even my teachers did, and some people claimed I cheated on the exams.
Since God fulfilled his part of my vow, I remained faithful to my part as well. I, therefore, dedicated myself to worshipping and serving God in the Church. I became confused at a point as to whether I was really saved. However, with much prayer and diligent studies of the scriptures, the Holy Spirit threw more light on John 1:12. That gave me full confidence and assurance of my salvation.
Church Planting Opportunities
I joined the Assemblies of God church. There my commitment to God and His work increased tremendously. I first served in the ushering department. My appetite for God's work increased. Therefore, during my Senior High School days, I was allowed to preach at morning devotional meetings. I later also became the General Executive President for all denominations on campus.
By the Grace of God, I had the opportunity to help plant four churches in different communities within the region of Accra, Ghana. I presently hold a diploma in theology from the Assemblies of God theological seminary. Furthermore, I served as a pastor in the Assemblies of God church for a year.
New Direction – Study at CLI and Ordination Credentialing at CLA
However, after much prayer, the Lord has led me to start a non-denominational church in one of the communities in Accra, Ghana. The conviction of starting a church is one reason I joined the Christian Leaders Institute (CLI) (Learn more about Studying the Bible, Click Here). I want to acquire more training and to be ordained. Joining the Christian Leaders Institute has broadened my scope of biblical knowledge. By my ordination with the Christian Leaders Alliance, I will receive the necessary ordination credentialing to carry out responsibilities such as serving communion, baptizing new converts, naming ceremonies, etc.
I sincerely want to say that free online education at CLI has been very informative and inspiring. It takes diligence to keep the studies going. It is also such great work done by the leadership at CLI. God bless everyone who has contributed to making this possible!
Please, pray for my ministry that God will cause it to grow and impact the world. Thank you!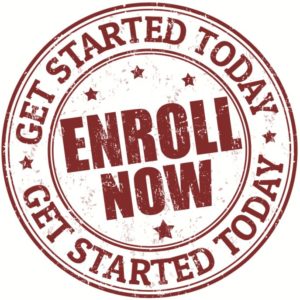 Learn more about ordination at the Christian Leaders Alliance. Interested in a low-cost degree? Check out the Christian Leaders College.
https://www.christianleadersalliance.org/wp-content/uploads/2020/11/33805fe89152c72c1574168305411.jpg
368
368
Henry Reyenga
https://www.christianleadersalliance.org/wp-content/uploads/2023/10/CL_Alliance_Logo_white_RGB-300x106.png
Henry Reyenga
2020-11-02 14:27:26
2020-11-02 14:29:25
Ordination Credentialing with CLA