My Ministry Calling and Deacon Minister Training
Greetings and salutations to my Christian brothers and sisters! My name is David Lee Williams, and I am taking the Deacon Minister training at the Christian Leaders Institute (Learn more about Studying the Bible, Click Here). I will also be recognized with the Christian Leaders Alliance. I was born on October 31, 1973, in Vero Beach, Florida, U.S.A. Currently, I reside in Lusaka, Zambia, but will be relocating back to the USA in early 2021.
My Younger Years
I grew up in a devout Christian family (with an Apostolic background). Being the oldest of five siblings put me in a position to be a leader and example for my siblings. I always possessed leadership attributes and tried to show my brothers the right way to do things. Drawn to sports at a young age, I took martial arts and lifting weights when 15 years old. My father was a big strong man, and he always worked hard. He taught my siblings and me the value of hard work. I worked with my dad at nine years old, and I worked with him until I graduated from high school.
My teenage years were pretty normal. I was never one of the most popular ones in school. My parents raised us in a solid Christian atmosphere. We had a disciplined lifestyle of faith in Jesus Christ. I am forever grateful for the love and commitment that my parents gave to me and my siblings. I graduated from Vero Beach Senior High School in 1991. When I graduated from high school, I joined the United States Army in September 1992. I completed my Basic Training at Ft. Jackson, South Carolina, and completed my job specialty course as an Automated Logistic Specialist 92A at Ft. Lee, Virginia.
My Career and Personal Calling into Ministry
Shortly after my training, I shipped off to Germany in April 1993. My first duty station was in Frankfurt, Germany. It was here I started to feel the call of God on my life. After my two-year tour was completed in Frankfurt, I relocated to Wiesbaden, Germany, and it was here that I started to answer the call of God. A U.S. Army Chaplain baptized me at Wiesbaden Chapel. I began seeking an intimate relationship with God.
There were a lot of distractions in my life as a soldier. There was the nightlife, the clubs, and the women. I stayed close to the church, but I still had one foot in the world at this time. I was a very physically talented athlete, so I also started playing in the European Football League (Frankfurt Galaxy American Football League).
Life in Germany
Throughout this time, God never moved from my side. By His Holy Spirit, God continually drew me to a closer walk with Him. My active duty military career was only four years long, but I joined the U.S. Army Reserves for an additional three years and got out with an honorable discharge. I lived in Germany for 16 years altogether. During this time, I learned to speak and read German fluently and am still proficient in it.
During my U.S Army career, my job took me throughout various parts of Germany. This continued in my civilian profession as well. I lived in Wiesbaden, Kaiserslautern, Stuttgart, Mannheim, Bad Kreuznach, Schweinfurt, Ulm, Munich Ludwigshafen, Germany. By God's grace, I gained lots of knowledge and experience in my profession on both sides. In March of 1996, I married a German woman and eventually obtained a permanent German Resident Permit.
Renewed in the Lord
Later in 1996, while living in Mannheim, Germany, I rededicated my life to Jesus Christ. I was also rebaptized and was ready to serve the Lord and answer my calling. My Pastor's name was Annibal Calder. He was also an ex U.S. Army soldier. His church congregation was also under the same doctrine I grew up in. At this time, I was baptized in the Holy Spirit and spoke in tongues.
Pastor Calder was my first spiritual mentor. He was a kind-hearted, inspirational, and charismatic man. He came to our apartment and counseled and encouraged us. I stayed under him for eight years. After I came off active duty, I worked for eight years as a Department of Defense Contractor. After 9/11, I ended up taking jobs in Iraq, Afghanistan, and Kuwait during my time as a D.O.D. Contractor.
Challenges
Sadly, in November 2005, my wife and I divorced. We had a tumultuous and hard experience as we lost four children to miscarriage. We were both young, and at this point, I was not in a good spiritual place with the Lord. I stopped going to church and taking godly counsel from my pastor. After our divorce, I fell deeper into this abyss. I still prayed, but it was not an effective or intimate prayer life. So, I dove headfirst into my job and looked for the most dangerous and highest paying positions. I started to lose myself in it all.
In July 2007, I joined a Christian dating site and met a wonderful, powerfully anointed woman of God. She comforted me with her emails of hope, inspiration, and love. After six months of communication, I flew to Zambia and married her. For the next four years, we only got to see each other for two months of the year. I only saw her when I had R&R: rest and relaxation from my contractor job. Finally, I gave up the contracting life in 2012 and moved to Zambia.
Back to My Calling 
Now, my wife and I have five children. I have an 18-year-old stepdaughter, one biological daughter, and three biological sons –  all of them are our children. We run and manage a small scale Investment and Consultant Company based in Lusaka, Zambia. I have found my way back to the Lord and am on fire for Jesus Christ!
In 2013, I went back to Florida to spend some time with my family. I met Dr. Apostle Denise Thorpe. She knew that God had a calling on my life for ministry (over the years, I preached periodically in different churches). She became my second spiritual mentor. In 2016, she ordained me as a minister/pastor after a ministry training year under her. Since then, I have started a ministry in Zambia.
Sharing, preaching, and teaching the Gospel of Jesus Christ is my first passion. My second passion is fitness and strength performance sports. I competed as a nationally ranked powerlifter for the U.S. Army in Germany and won first place in my weight category three years in a row. I was a Master Fitness Certified Instructor in the Army on active duty and competed in amateur bodybuilding contests. Furthermore, I also worked as a fitness instructor and personal trainer.
My Deacon Minister Training here at CLI
I am so impressed with the curriculum and training here at the Christian Leaders Institute. It is beyond anything that I could have ever imagined. I took Christian leadership courses through my local church and even some online Bible courses and Christian workshops. However, this training and curriculum at CLI are on a different level regarding the standard and the way the material is taught. In fact, the classes at Christian Leaders Institute are more comprehensive and easier to learn than any other training.
After taking the Deacon minister training, I plan to continue my formal training here and go as far as I can go. I desire to be a more effective Christian leader within the Christian Leaders Alliance, in my community, and the Body of Christ.
My Spiritual Dream
My goal here at Christian Leaders Institute has changed since I took the Basic Ministry Courses and Deacon minister training. After listening to Rev. Henry Reyenga and Dr. David Feddes, and others (very charismatic, passionate, and talented people), I am looking into being a Christian Life Coach Minster in conjunction with being ordained as a Chaplain Minister. Also, I am a Christian author with two published books. I want to use my gifts for the Lord!
First, I will continue to pursue my Associate degree and then my Bachelor's in Ministry. One day, I hope to work for or with the Christian Leaders Institute in ministry. I aspire to continue getting the formal education and credentials I need to become a more effective Christian leader in the Body of Christ. My Kingdom assignment is far from being over. I am a proud CLI student and talk about CLI often with my friends and family members. Some have joined since then. Therefore, I am also an advocate for CLI.
Please, pray for me. Pray that I will be everything God has called me to be through Jesus Christ. Pray for the Kingdom's work and workers. To God be all the glory! I love you all in Jesus' Mighty Name!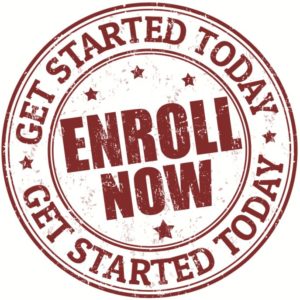 Learn more about ordination at the Christian Leaders Alliance. Interested in a low-cost degree? Check out the Christian Leaders College.
https://www.christianleadersalliance.org/wp-content/uploads/2020/11/Deacon-minister-training.jpeg
1030
773
Henry Reyenga
https://www.christianleadersalliance.org/wp-content/uploads/2023/10/CL_Alliance_Logo_white_RGB-300x106.png
Henry Reyenga
2020-11-18 15:57:22
2020-11-18 16:00:37
Deacon Minister Training and Recognition