My name is Biniyam Fikadu, and I am excited to be ordained as a Minister of the Word. I'm from Ethiopia. For the past eight years, I have been studying at the Christian Leaders Institute (Learn more about online Bible classes, Click Here). I also received a scholarship to study for my Associate of Divinity and Bachelor of Divinity at Christian Leaders College.
My Ministry Service
I served as a minister and house church leader for years. Recently, I moved to a new city called Hossanah and started to serve as a teacher and with the research and teaching material preparation team of the church. Besides, my friend Biruk Abubeker, a CLI student, is soon to open a training center. The training center has the vision to train spoken English for everyone interested, including church leaders and ministers, missionaries, different office workers, social workers, students of different levels, prisoners, orphans, and many others.
Ordination as Minister of the Word
This ordination as Minister of the Word has a great contribution to the service I'm going to provide. Every minister should have to minister the Word. As a Bible teacher, I love to minister the word, which is a gift of mine. This ordination with the Christian Leaders Alliance may not be functional in Ethiopia as ordination is not common. However, I have seen that people have great respect for ordination. This ordination will open the door to serve in my local church to a greater extent.
Christian Leaders Institute
Christian Leaders Institute equipped me with their ministry training. Almost all the courses are practical, and they helped me upgrade my Christian life with the help and power of the Holy Spirit. I want to share what I have learned with others. My future goal is to open a short-term mobile theological seminary to train those living in remote rural areas. Also, I have the vision to open a Christian Radio station (the first in Ethiopia). Then, I can arrange all the programs. However, I am waiting for God's provision for finance and materials. Please pray for the fulfillment of this vision. The corporate vision of CLI students in Ethiopia is to open a center for CLI in Ethiopia. We want to translate all the courses into the local languages.
Being a Minister of the Word is a practical way to teach what I live and to live what I teach. Teaching the word of God is a great responsibility, so being ordained as a Minister of the Word is taking both the authority and responsibility. I desire to serve the Kingdom of God, however, and where ever God leads me. I am a servant of God's Kingdom and want to train others, especially missionaries and local ministers.
God bless CLI and all the vision partners of CLI!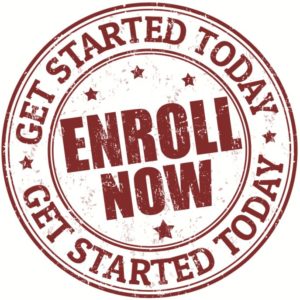 Learn more about ordination at the Christian Leaders Alliance. Interested in a low-cost degree? Check out the Christian Leaders College.
https://www.christianleadersalliance.org/wp-content/uploads/2020/12/2020-12-08_5fcfab1e30516_BiniwithBetty.jpg
1600
1200
Henry Reyenga
https://www.christianleadersalliance.org/wp-content/uploads/2022/09/Screen-Shot-2022-09-09-at-10.13.26-AM-300x129.png
Henry Reyenga
2020-12-30 18:20:01
2020-12-30 18:20:01
Minister of the Word