Hi, my name is Melissa. About a month ago, I started my journey with the Christian Leaders Institute (CLI) (Learn more about Studying the Bible, Click Here). I needed to be "official" to be able to perform my brother's wedding ceremony. I was so honored that he asked me to do it and wanted to make sure it was right. After searching and getting recommendations, I landed at CLI for their wedding officiant class and licensing with the Christian Leaders Alliance.
The Christian Leaders Institute offered a wedding officiant course! Perfect! Just what I needed. What I wasn't expecting was the spiritual journey that came along with it. To my surprise, it was not just some class to take to be "a legal wedding lady." It was an opportunity for training on a whole other level. Bringing me back to the Bible's basics and what God's design is for marriage and life.
Preparation for God's Purpose
The CLI classes opened my eyes and woke me up to evaluate different areas of my own life. I feel closer to God than I have in a while, which will help me be a better wedding officiant. God has my back, and CLI does too. I am incredibly thankful that the training was all FREE. If it hadn't been, I might not have been able to pursue it.
I prayed and asked God to give me a wedding officiant class. Instead, He gave me more. He brought me to this Institute that His hands are all over. The pastors and trainers are humble and take their time to bring training to those that seek it. Although I joined to become a wedding officiant, I am staying to take as many courses as possible. Then I can learn as much as I can to be prepared to do whatever God has called me to do. I am learning my purpose and trusting God because He knows best. Thank you, CLI.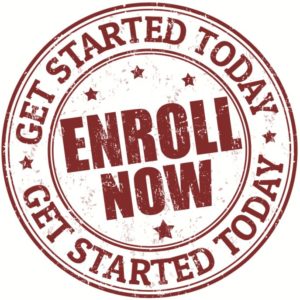 Learn more about ordination at the Christian Leaders Alliance. Interested in a low-cost degree? Check out the Christian Leaders College.
https://www.christianleadersalliance.org/wp-content/uploads/2020/12/Wedding-Officiant-Class-1.jpg
1023
1030
Henry Reyenga
https://www.christianleadersalliance.org/wp-content/uploads/2022/09/Screen-Shot-2022-09-09-at-10.13.26-AM-300x129.png
Henry Reyenga
2020-12-08 15:18:09
2020-12-08 15:18:09
Wedding Officiant Class and Licensing