If you have stumbled upon my testimony, it is no accident. My name is Gwendolen Song. I want to invite you on the greatest journey of a lifetime—being a child of the King of Glory and then taking that challenge to the next level by studying the Word of God with the Christian Leaders Institute (Learn more about online Bible classes, Click Here)! You also can become an ordained minister and chaplain or serve in whatever way God is calling you.
I have been taking classes with CLI for over 3 years now and have no desire to stop. The LORD wanted me to become an Ordained Licensed Chaplain. CLI has helped me to accomplish that without being burdened with outrageous tuition costs. I am still paying student loans from my advanced nursing degree. Thankfully, CLI has removed all of those financial stressors, and I am continually thanking God for that!
My Ministry as an Ordained Minister and Chaplain
Being an ordained minister and chaplain will greatly assist me in my part in the Great Commission. My spouse and I have both become ordained ministers through CLI and with the Christian Leaders Alliance. We serve the LORD on the mission field here in the USA and abroad. Our focus is working with the disadvantaged ministers in Africa and helping them to be able to support their own families with a small business and through farming or by sending them to school. It has been the greatest blessing! Also, we share with them the wonderful classes at CLI. Then, we try to get them a smartphone and sign up for these free classes. It's a great way to grow kingdom workers because we know the need to work while there is still that opportunity.
The world is ever-changing. The signs of the LORD's COMING are more and more clear from the scriptures. As the end times workers, we must see that the harvest fields are ripe for salvation and roll up our sleeves and do our part! That is what CLI is helping me to accomplish.
Blessings
God bless everyone who has taught a class at CLI, the volunteers, all of you! Thank you for the encouraging ZOOM meetings and chapel gatherings. I feel as though you are really cheering on the Bride of Christ. It is what is needed at this time. Everyone at CLI—I really bless you!
Right now, I am in a prayer class with Dr. Feddes and then plan to study Greek. I'm seeking the LORD if He wants me to pursue a Divinity Degree next. It's all in His timing and will.
Take the plunge! You won't be sorry.
James 1:27
Religion that God our Father accepts to be PURE & FAULTLESS is this…to look after the widows and the orphans in their distress and to keep oneself from being polluted by the world.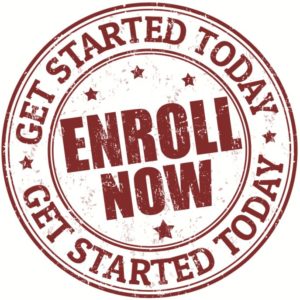 Learn more about ordination at the Christian Leaders Alliance. Interested in a low-cost degree? Check out the Christian Leaders College.
https://www.christianleadersalliance.org/wp-content/uploads/2021/02/Ordained-Minister-and-Chaplain.jpeg
829
1030
Henry Reyenga
https://www.christianleadersalliance.org/wp-content/uploads/2023/10/CL_Alliance_Logo_white_RGB-300x106.png
Henry Reyenga
2021-02-04 15:17:26
2021-02-04 15:17:26
Ordained Minister and Chaplain: Come to CLI!