We all sometimes struggle in life. The causes are often old wounds, careless words, loss of focus, or things that didn't turn out. So I was excited to discover the Life Coaching study opportunity (for personal growth and to help others) at the Christian Leaders Institute (Learn more about online Bible classes, Click Here).
My journey began because I fell more deeply in love with Jesus after being challenged by a well-meaning, but in my opinion, misguided Christian brother. However, God knows what we need to be moved! From Christmas one year to about a day or so after New Year's, I sat down and read the entire New Testament to "prove him wrong." Wow! It was an amazing love letter, what a story, who knew that all that information was there!
Don't get me wrong. I was a "Christian" when I was very young, accepting Jesus at a kid's club when I was around 6. Yet, I never read the Bible in its entirety, although I had attempted many times.
Wanting More – Study at CLI 
This challenge my brother gave me got me hooked on the Bible. I continued to read the Old Testament that year. I have read the entire Bible over and over since then. Loving God more and more as a result.
The issue with loving the Lord this much is He became a driving force within me. I have a need as strong as breathing itself to talk about Him. To solve my desire to do this, I found the Christian Leaders Institute and began taking courses to improve my knowledge and skills.
I soon learned a lot about myself. Having been wounded as a child and beyond, I did not have a lot of confidence in my ability. Even when I saw the marks and started hearing the comments from others, I was not convinced. It took a lot for me to hear the Lord telling me I was worthy and able to do all things through Christ.
Life Coaching Call
I have always had a strong desire to help others, especially young people, realize who they are, that God loves them, and that if they choose to seek Him, He will guide them on their path. I believe that the Lord calls to every one of us. He has given us skills and talents before we are born. He instills in us a purpose, and we need to ask Him to reveal it, then follow the path towards it.
Enter Life Coaching! It is an opportunity to help myself and others to seek and find the path for life abundantly. Getting my life coaching license with the Christian Leaders Alliance is exciting. The skills I have learned in the Life Coaching program have helped me with my goal setting, to continue through my associate's degree and my bachelor's (I am currently working on). It has also expanded into our home church, the education of my children, and my business. I have even started a blog to follow my journey and to encourage others in theirs. You can find my blog at beautifulremade.com.
Continuing to Grow in Christ
CLI was and is a huge blessing to me! Allowing me to stay at home with my family and take courses at the same time. If it weren't for CLI's free model, I would not have been able to start these classes, as our young family could not have afforded college when I began.
I look forward to continuing to learn and grow through Christ. Always, I want to be an agent for the Lord to help others seek and find Him and become all that they can be.
May the Lord continue to bless the Christian Leaders Institute, the students who attend, and all who they touch in their journeys.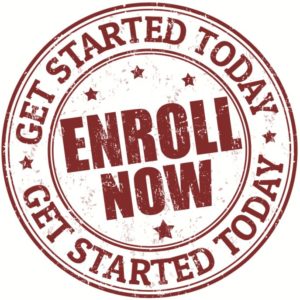 Learn more about ordination at the Christian Leaders Alliance. Interested in a low-cost degree? Check out the Christian Leaders College.
https://www.christianleadersalliance.org/wp-content/uploads/2021/01/beautifulremademe.jpg
1080
1080
Henry Reyenga
https://www.christianleadersalliance.org/wp-content/uploads/2022/09/Screen-Shot-2022-09-09-at-10.13.26-AM-300x129.png
Henry Reyenga
2021-02-03 15:54:01
2021-02-03 15:54:01
Life Coaching Call and Opportunity