Mentor Ministers
Mentor ministers are ordained through the Christian Leaders Alliance. These Mentor Ministers have expressed their willingness to mentor Christain Leaders Institute students and graduates in their ministry training. If someone needs to be ordained, these mentor minister will assist if needed.  Each Mentor Minister has gone through the ordination process with Christian Leaders Alliance. This directory is growing and reaching more places.
Search
Find a listing
Search Results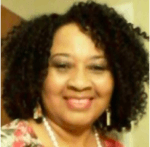 Ministry Dream:
To raise up more Christian Leaders for Revival
Ministry Journey:
Arletia has walked with the Lord for most of her life. She and her husband are called to ministry.
Arletia Mayfield was introduced to CLI through a local mentoring program in Atlanta, Georgia. After completing courses and receiving the Christian Basics Certificate and the Christian Leaders Bible Certificate, She decided to take the Deacon Minister Ordination course to establish a strong biblical foundation as a minister to better serve her community and the ministries we serve. Upon completion of this course, she plans to continue studies at CLI by taking the Chaplain Ministry training.
For over ten years, Her husband and she have promoted the Gospel of Jesus Christ worldwide through our Global Christian Internet Television and Radio Network - trueGOD.tv. Recently, the Lord called her to the mission field as full-time Mobile Media Missionaries.
Arletia began Christian Leaders Institute in 2014 and became ordained in 2018. She is willing to mentor others in their ministry study or ordination process.
These Mentor Ministers have been nominated by other ministers as a CLI ordained graduate who will be a resource for other Christian Leaders. Mentor Ministers are added through a nomination and interview process. Mentor Ministers may be removed for various reasons, such as the "Mentor Minister" is now too busy. Other reasons may also play a part.
Mentor Ministers have agreed to the doctrinal statement of Christian Leaders Institute when they enrolled at Christian Leaders Institute.