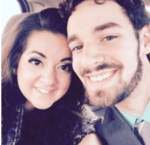 Ministry Dream
To help those who are down and out to be renewed! To help raise up more leaders.
Ministry Journey
Christopher Lafavor was raised in the church. Ever since he was young He knew that God had called me to be a preacher.
Christopher is engaged to marry the woman of his dreams. She is sold out for God and will be a wonderful compliment in ministry.
Christopher started Christian Leaders Institute in 2017. He has been ordained and is willing to help other become ordained.
Send Message to listing owner