Small Groups or Bible Studies are a staple of a local church. Local volunteers often fill these leadership roles at the local church. Christian Leaders Institute has designed a program of study that brings free ministry training to Christian Leaders. This program includes 26 credits of ministry training.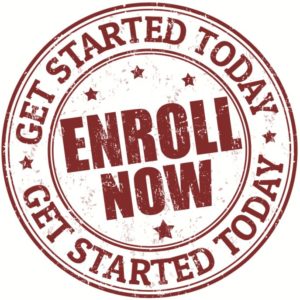 Steps to be ordained as a Small Group Minister
Enroll at Christian Leaders Institute and complete the Getting Started Class: Scholar Orientation.
Complete the Deacon Ministry Award

Christian Leaders Connection (3 credits)
Christian Basics (3 credits)
Ministry 101 (3 credits)

Complete the Deacon Minister Ordination Class (1 credit)

Get three recommendations from your local community, possibly including a Christian Leaders Alliance ordained mentor.
Receive your official ordination documents from Christian Leaders Alliance, sent through the Christian Leaders Institute offices.
Be ordained by the laying on of hands.
Be included in the Christian Leaders Alliance ordination directory.

Complete the additional 15 credits of ministry training

Old Testament Survey (3 credits)
New Testament Survey (3 credits)
People Smart for Ministry (3 credits)
Church and Ministry (3 credits)
Developing House Churches (3 credits)

Take the Ordained Small Group Minister Class (1 credit) and order your updated ordination credentials.
Ordained Small Group Minister (1 Credit)
This one credit hour class is for those leading small groups or Bible Studies. The dynamics of this course are centered around leading small groups at local churches. Your studies will focus on three areas. The first is Biblical content. The second is relationships and group dynamics. The third is communication.
As an Ordained Small Group Minister, your training will be for the following roles:
Small Group Minister
House Church Minister
Bible Study Leader
Sunday School Teacher
Cell Group Leader
Ordained Small Group Minister Training Requirements Review:
Christian Leaders Connection (3 credits)
Ministry 101 (3 Credits)
Christian Basics (3 credits)
Old Testament Survey (3 Credits)
New Testament Survey (3 Credits)
People Smart for Ministry (3 credits)
Church and Ministry (3 credits)
Developing House Churches (3 Credits)
Deacon Minister Ordination (1 Credit)
Ordained Small Group Minister Class (1 Credit)
Total Credits: 26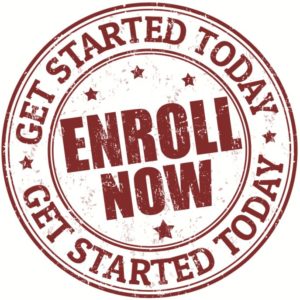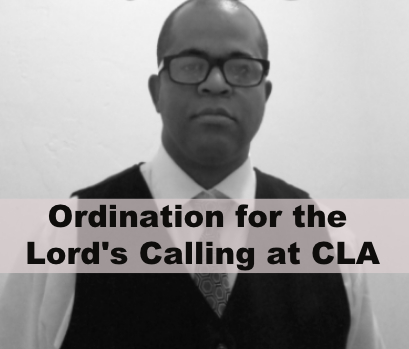 Ordination for the Lord's Calling with CLA
My name is Jason Johnson, and I am receiving ordination for the Lord's calling on my life. Born in Glendale, Arizona, in 1978, I sensed the Lord's calling to ministry when I was 19 years old. Before that, I recall "preaching" to my friends in high school. I ran from the calling to the ministry for fear of losing my family if I left home for seminary. I ended up in the belly of the whale many times. However, while it reminded me of the Lord's calling, I ran from it every time I was free. Trouble came to my home when I was there, and they threw me overboard several times so that the difficulties would go away from them.
Surrender to the Lord's Calling
Finally, at 28 years old, I found myself in the belly of the whale again. Finally, I fully surrendered to the Lord! I was done with the perpetual cycle that was eating up the years of my life. Shortly afterward, I led a new Bible study with about seven other people. After that, I joined the praise team at the church. Then the Lord moved me up to lead the praise team. Soon the position of associate pastor overseeing the ministry there was mine!
Later, I moved back to Arizona, where I grew up and joined a new church. Nobody there knew of my previous work in the Lord. So, I found myself starting over and treated as a new convert even though I had been serving the Lord for seven years by that time. I stayed humble and submissive.
Ministry Training at CLI and Ordination for the Lord's Calling at CLA
I married. Later, I found that the Christian Leaders Institute is the best decision for my family and me to walk in the calling of the Lord in ministry. I found CLI while searching on the internet for ministry training. The Deacon ordination with the Christian Leaders Alliance will help me in my calling. I can better assist those I am serving through the classes I am completing. I sense the calling to Pastor and desire to see reformation in the church and to share the gospel of Jesus Christ!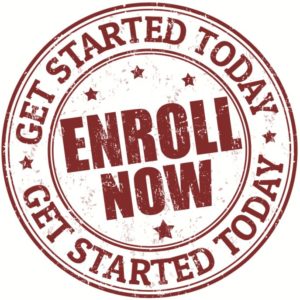 https://www.christianleadersalliance.org/wp-content/uploads/2020/04/Screen-Shot-2020-04-06-at-3.08.35-PM-1.jpg
349
409
Henry Reyenga
https://www.christianleadersalliance.org/wp-content/uploads/2018/04/Christian-Leaders-Alliance.11-300x135.png
Henry Reyenga
2020-04-06 19:16:35
2020-04-06 19:16:35
Ordination for the Lord's Calling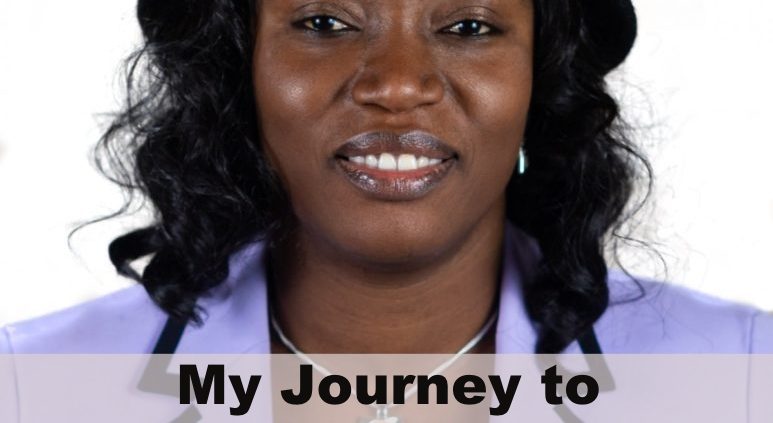 Journey to Minister Ordination
My name is Edith Onome Matthew, and here is my journey to minister ordination. I was born in 1973 in Lagos, Nigeria. After attending the College of Education in Nigeria, I taught for ten years before migrating to the United States in 2008. I now live in Everett, Washington, and attend River of Life Christian Center International. Presently, I am a Sunday school teacher and a women's leader. Being a Sunday school teacher helps me to study and prepare lessons every Sunday. I also organize programs for women's ministry.
Sometimes, it is hard for the people you are leading to be on the same page as you. However, with the guidance of the Holy Spirit, we are often able to reach an agreement. I learned that being a leader is similar to being a servant. You are not there to boss people around, you are there to serve people, and that has helped me to build trust among the women.
My Journey to Faith
I was born and raised in a family of idol worshippers, so my first time going to church was with my grandmother at the age of ten. That very day, I fell in love with God and serving Him. I didn't even want to go home. Even though I didn't know what it meant to be born again, I experienced God's peace. After the service, we went back, and my grandfather, as usual, had begun preparing offerings for the idols. It was mandatory to eat the same food given to his gods, and if I had refused, I would have starved. That was really tough for me.
However, as time went on, I made my grandfather understand I would no longer participate or eat the food given to his idols. That was when I started praying and believing God to fight for me. Since then, my life has been a testimony, I gave my life to Christ and went for deliverance, and everything before that became history.
My Journey to Minister Ordination
By the grace of God, the pastor is now planning to ordain me as a Deacon Minister. The leaders asked me to take some online classes before my ordination. That is when my husband introduced me to the Christian Leaders Institute. I am so happy to learn about this online training. I have gained a lot through the Getting Started Class, and I'm hoping that the Lord will give me the grace to go further. The fact that the classes are free makes things easier for me. Otherwise, I would not have been able to afford school fees and get the training I need.
It is essential to see ordination as a beginning, not a graduation or completion. Being ordained means, I am now beginning a lifelong journey of living out my baptismal covenant in a circumscribed way. The Holy Spirit empowers me to do this work for the rest of my life.
My Ministry Opportunities
The ministry opportunities that are before me now are the Women's Ministry and helping the widows in our church. I am an introvert and tend to distance myself from people, which gives me time to observe and understand people and their actions. It could improve my leadership by utilizing my observations to reach out to the people. I need to know who they are and what sets them off before approaching them. The ministry can be a little tough to handle sometimes, but I will overcome with the help of the Holy Spirit.
My ordination was in March. However, it is now postponed until further notice due to the pandemic the world is facing at the moment. Nevertheless, I will forever be grateful to CLI and the Christian Leaders Alliance for this opportunity they provide for people all over the world. My thanks to CLI and Professor Henry Reyenga. God bless.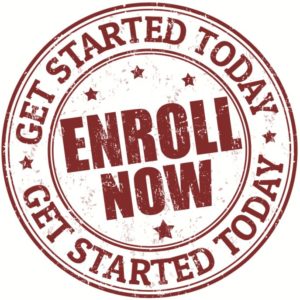 https://www.christianleadersalliance.org/wp-content/uploads/2020/03/Journey-to-Minister-Ordination-1.jpg
1030
773
Henry Reyenga
https://www.christianleadersalliance.org/wp-content/uploads/2018/04/Christian-Leaders-Alliance.11-300x135.png
Henry Reyenga
2020-04-01 14:23:11
2020-04-06 14:15:34
Journey to Minister Ordination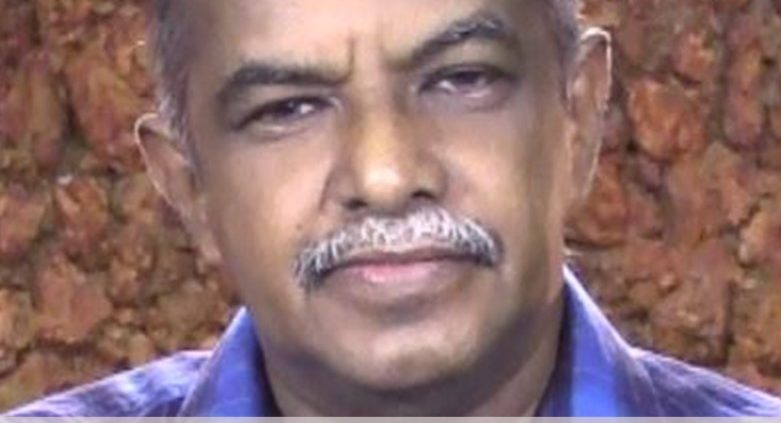 Christian Leader Ordination Journey
I am Devseth Fernando from Moratuwa, Sri Lanka, and the Deacon Minister Christian Leader Ordination will bless my ministry. My parents dedicated me to God at the age of four months old. Subsequently, I accepted Jesus Christ as my personal Saviour at the age of 16. It was a privilege to be born into a Christian family. Both my parents played instrumental roles in planting the seeds of faith in me from a young age.
Walking a Closer Journey with God
I believe that God was preparing me to walk a closer journey with Him, even before I was in my mother's womb. This fact became apparent when we faced the most significant blow as a family, the untimely death of my beloved father. He died when I was just four years old. My mother, despite extreme financial difficulties, managed to provide for us and attended to all our educational, emotional, and spiritual needs. It was no easy task for her, with seven children under the age of 16. However, she had an unwavering faith in the Lord and never hesitated to believe in God's mercies and provision.
As a youth, I grew up in a culture where the majority of the population was non-Christian. Although I went to church regularly, I had yet to experience the real love of Jesus. During this time, my faith was not adequately rooted in the Lord. Instead, I believed in my abilities and tried to achieve every challenge by myself. Eventually, through all the failures, I realized that throughout the challenging years, God was slowly molding me and building my character and resilience.
Changed and Called by God
At the age of 26, I experienced the love of God. He touched me when I was in the hospital due to a defect in my heart. I was not only physically affected but more so psychologically. At that point, I was deeply impressed by the love of Jesus and made a speedy recovery afterward. I felt that God was changing my mind, and He made me dependent on Him by removing what He disliked. At the age of 33, I married a Christian woman who has continued to be a pillar of strength to date. We are blessed with a daughter who is married and a son studying at a leading university overseas.
God lifted me from the status of an 'aimless wanderer' to a humble servant with a mission to love and serve people. God transformed me beyond measure to help others by guiding me to establish home-based prayer clubs in several places with the knowledge and support of some local churches. Some of those attending these prayer clubs already belong to a church. Others come with the hope of seeking the guidance of God in their lives. God has opened a door for His service through this ministry.
Ministry Training at CLI and Christian Leader Ordination with CLA
The role of a trained Deacon Minister becomes vital in this context. So finding the Christian Leaders Institute online was crucial. A Deacon Minister has to teach the Word of God accurately to the participants. A deacon minister should also be able to mentor others to lead exemplary Christian lives. Therefore, the Deacon Minister Ordination with the Christian Leaders Alliance is very relevant to me in this situation.
In addition to that, we also conduct spiritual counseling services in various places. Therefore, it is imperative to train voluntary workers, who are involved in such ministries, on the Christian Basics. Although the minister training available at the Christian Leaders Institute can be used to train such workers, the difficulty arises when they are not very competent with the English language. This necessitates the need for the translation of such lessons into native languages. We are greatly appreciative of the constant support of CLI in the sharing of Scripture and praying for us. It encourages and empowers us to continue our service to the Lord for His glory more accurately and systematically.
Continuing Education at CLI
I also wish to study further and become more knowledgeable to enrich this ministry further. The systematic guidance and an opportunity to follow a degree course at CLI would greatly assist me in this regard. It will especially help in addressing the training and development needs of our growing community. As a retired individual at the age of 61, it is my humble dream to serve people through home-based prayer clubs and community gospel and counseling services. With my Christian Leader ordination, I also plan to train and mentor voluntary workers for the service in the kingdom of God.
My best wishes and prayers go to CLI for its excellent service. I praise and give honor to the name of the Lord Jesus for forming me for the service of His Kingdom.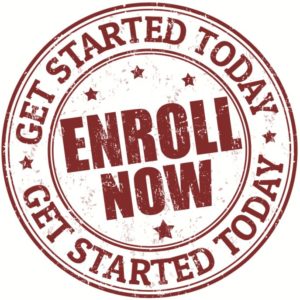 https://www.christianleadersalliance.org/wp-content/uploads/2020/03/Christian-Leader-Ordination-1.jpg
908
781
Henry Reyenga
https://www.christianleadersalliance.org/wp-content/uploads/2018/04/Christian-Leaders-Alliance.11-300x135.png
Henry Reyenga
2020-03-31 17:36:16
2020-04-06 12:27:25
Christian Leader Ordination