Small Groups or Bible Studies are a staple of a local church. Local volunteers often fill these leadership roles at the local church. Christian Leaders Institute has designed a program of study that brings free ministry training to Christian Leaders. This program includes 26 credits of ministry training.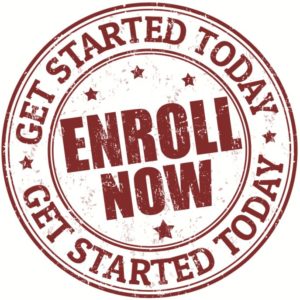 Steps to be ordained as a Small Group Minister
Enroll at Christian Leaders Institute and complete the Getting Started Class: Scholar Orientation
Complete the Deacon Minister Ordination program (10 credits)
Take additional Ministry Training (20 Credits)

Ministry 101 (3 Credits)
Old Testament Survey (3 Credits)
New Testament Survey (3 Credits)
People Smart for Ministry (3 credits)
Church and Ministry (3 credits)
Developing House Churches (3 Credits)
Deacon Minister Ordination (1 Credit)
Ordained Small Group Minister Class (1 Credit)

Total Credits: 20 Additional Credits

Take the Ordained Small Group Minister Class (1 credit) and order your updated ordination credentials. –  Ordained Small Group Minister (1 Credit)
This one-credit hour class is for those leading small groups or Bible Studies. The dynamics of this course are centered around leading small groups at local churches. Your studies will focus on three areas. The first is Biblical content. The second is relationships and group dynamics. The third is communication.
As an Ordained Small Group Minister, your training will be for the following roles:
Small-Group Minister
House Church Minister
Bible Study Leader
Sunday School Teacher
Cell Group Leader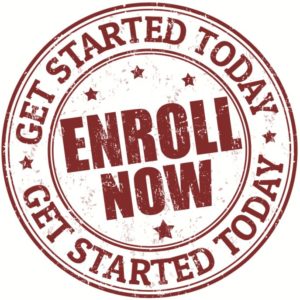 My name is Angela Daniels, and I was born in Kingston, Jamaica. I am blessed to study at the Christian Leaders Institute. Further, I am receiving the online Deacon Minister ordination with the Christian Leaders Alliance.

Raised in a nuclear family, my mother was a Christian, but my father was not. I was the only girl and the last of three children. My mother was actively involved in the church that she attended. She attended worship services every Sunday, as well as mid-week services.
In our household, my parents acutely individuated my siblings and me. The result was low self-confidence and low self-esteem for me. The Lord took me through a journey that addressed that issue. Now, I have a healthy sense of self. The Lord has been gracious towards me: His mercies endure forever (Psalm 136:1). I surrendered my life to the Lord at 14 years old. The journey has been challenging, especially during my adolescent years. However, God kept me in His hand.
Ministry Service
Currently, I serve my church in the capacity of Team Lead for our Counseling Center. I am also a member of the Women's Ministry. Over the years, I served as Cell Leader, Teacher/Trainer in Evangelism Explosion, and Director overseeing the Single's Ministry, Couples Ministry, Counseling Ministry, and Men's Ministry. Further, I served as the Head of Leadership Training and Capacity & Welfare Director on the Sunday School Board. I have also obtained the Certified Life Coach Minister with Christian Leaders Institute.
Understanding God's Call
I desire to fulfill God's purpose for my life. Therefore, I sought God for an understanding of His calling on my life. Throughout the process, I discovered that God endowed me with the gifts of Administration, Teaching, Exhortation, and Serving. I am empowered to lead and guide, thereby assisting persons in accomplishing their goals. First, I manage adverse reactions healthily while fulfilling God's purpose. Then, I share knowledge with people to empower them. I also enjoy ministering to people by giving consolation, comfort, and encouragement to help and healing. For persons who seek to grow, I am enthusiastic about assisting them on that trajectory. My passion is in helping people to identify and meet their needs through self-disclosure and other resources.
Finding CLI
During this search to understand God's calling, I felt that God wanted me to give more of my time and resources to his purpose. So I started seeking Him for a direction. One day, while scrolling through Facebook, I came upon Christian Leaders Institute for the first time. I was very excited and immediately went to the website. The rest is history, as two years later, I am finally achieving my primary goal by completing certification for Ordained Life Coach and Matchmaking Minister.
All the courses pursued added value to my knowledge reservoir. They also transformed me more into who God has called me to be in His service. Of particular mention is the online Deacon Minister Ordination Module. It was sobering for me as it caused me to really reflect and assess myself prayerfully. Therefore, I ensured that it is what God wants for my life. It was indeed a humbling experience because it speaks a lot to "not my will but Thine be done." It echoes what Jesus uttered in Luke 22:42, "Father, if Thou art willing, remove this cup from Me; nevertheless, not My will, but Thine be done."
Ministry Calling
I have been reflecting on the tremendous task ahead of me. In the process, I evaluate my readiness but remember that God has called me and has equipped me for His service. Hebrews 13:21 says that God has "equipped you with everything good for doing his will, and may he work in us what is pleasing to him, through Jesus Christ, to whom be glory forever and ever."
The online Deacon Minister Ordination has provided me the empowerment and blessings to continue God's work specifically, but not limited to, Life Coach and Match Making Minister. Also, I am called to more excellent service in my local church, perhaps even in the capacity of the Team Lead for the Counseling Center.
Online Deacon Minister Ordination through CLI and with CLA
I thank God for Christian Leaders Institute and the opportunity to pursue studies without a cost to me. It is a tremendous privilege because I would not have attended if I had to bear the cost. An abundance of gratitude to the Christian Leaders Institute visionaries for offering us the courses free of charge. May God continue to bless you all!
Ministry is a fantastic task. However, I know that God would not call me to something that I cannot accomplish. I know that with God, I can do it, as the scripture reminds me that "I can do all things through Christ who strengthens me" (Philippians 4:13). Fully committed to God and His calling, I serve in the areas that He has called me.
As I currently serve as Team Lead for the Counseling Center, please pray with me that God will continue to bless me with insight, guidance, and direction in helping and meeting the needs of His people. I also pray that God will provide the resources for us to fulfill His mandate in this regard.
Learn more about ordination at the Christian Leaders Alliance. Interested in a low-cost college degree? Check out the Christian Leaders College.
https://www.christianleadersalliance.org/wp-content/uploads/2021/10/Angela-Daniels.jpg
913
1336
Henry Reyenga
https://www.christianleadersalliance.org/wp-content/uploads/2020/05/Alliance-Logo-1-300x130.jpg
Henry Reyenga
2021-10-18 14:30:18
2021-10-18 14:30:18
Online Deacon Minister Ordination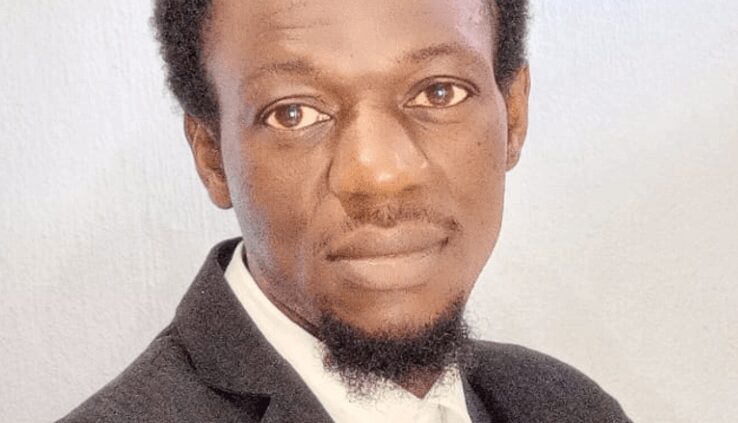 My name is Mwamba Kabuya, and I am called to a licensed Life Coach ministry. The proper training I received at Christian Leaders Institute is a blessing. I grew up in a Catholic family in the Democratic Republic of Congo. Both of my parents served in the church and were fully committed to what they were doing. My father was a reader in church and a home cell leader, and my mother was a catechism teacher.
My Ministry Journey
When I was 19 years old, I received the responsibility of setting up a Catholic youth cell in my area, which was almost non-existent. Since I was a very active person and a talented football player, I knew many people in my community. Thet made it easier for me to form a team of over 40 people for the church.
I later discovered that God wanted me to serve Him through healing, preaching, counseling, and comforting His people in this team. I prayed for the sick when I visited members and prayed for their brothers and sisters. God showed Himself even though I did not have much knowledge of His Word. My way of leading the group brought me a real encounter with God. That is when I began to understand who God is.
A group of friends, all belonging to different Pentecostal churches, invited me to join their evangelical drama group. They insisted that I would be a good actor. Their convictions neutralized my refusal to join them. We performed in schools, churches, at parties and weddings, preaching the gospel. One day, the pastor of one of the churches we were at made an altar call. I gladly went up and accepted Jesus Christ as my Lord. I was still in the Catholic Church. However, that was the first time I heard about accepting Christ as my personal Savior.
Challenges
I pursued better opportunities than those offered by my country, where there was no hope for the youth, plagued by war and political and economic instability. So I left to seek asylum and try to continue my football career in South Africa. Unsuccessful in finding a football team, I decided to take short courses to further my education. In the meantime, I also found a job to pay my bills. The people at this job were very generous and trained me well. But one thing that was not good about them was a system they had set up to steal money fraudulently. Sadly, I got involved in these activities over time.
For almost a year, this way of doing things became a part of me. Then, I began to hear a voice telling me to leave the job. I struggled with this voice inside me. Feeling guilty every time I did it, I could not stop because it covered my needs with the money I was earning. I feared that in a foreign country, no one would help me.
In the same way that God sent me a group of friends to rescue me, He sent a particular person into my life to help me live a life of sanctification and godliness. I told the people what God was telling me when I quit my job, but of course, they could not understand. How can you survive in this country without a job?
Licensed Life Coach Ministry
I met my wife, my fiancé then, and told her what God had told me. She encouraged me to follow the voice of God. In the church where she grew up, she served God on the worship team. I was a youth leader and intercessor at my church in South Africa. We prayed together about it all. After I quit my job, God sent us a man who gave us money to start our own business. God began to guide us. Before we were married a year later, I got another job that paid far better than my previous one.
My wife and I started an English choir at our church in the French community. We called it "One Voice." We also ministered to children and youth. Today, we have a deliverance and healing ministry. My wife and sister-in-law lead a worship class that teaches young girls ages 12 to 18 to worship God in spirit and truth. We have helped so many churches establish choirs, youth, and children's ministries.
We are so thankful to have Christian Leaders Institute, where we can equip ourselves to serve effectively with proper training. Being a licensed life coach with Christian Leaders Alliance is all about helping others. It is an honor to be recognized. It adds value and credibility to the calling that God has given me for licensed Life Coach ministry.
Learn more about ordination at the Christian Leaders Alliance. Interested in a low-cost college degree? Check out the Christian Leaders College.

https://www.christianleadersalliance.org/wp-content/uploads/2021/10/Licensed-Life-Coach-Ministry.jpg
815
738
Henry Reyenga
https://www.christianleadersalliance.org/wp-content/uploads/2020/05/Alliance-Logo-1-300x130.jpg
Henry Reyenga
2021-10-15 16:42:06
2021-10-15 16:42:06
Licensed Life Coach Ministry
https://www.christianleadersalliance.org/wp-content/uploads/2021/10/Called-to-Minister.jpg
1230
1582
Henry Reyenga
https://www.christianleadersalliance.org/wp-content/uploads/2020/05/Alliance-Logo-1-300x130.jpg
Henry Reyenga
2021-10-15 14:37:30
2021-10-15 17:11:14
Am I called to be a minister?