Small Groups or Bible Studies are a staple of a local church. Local volunteers often fill these leadership roles at the local church. Christian Leaders Institute has designed a program of study that brings free ministry training to Christian Leaders. This program includes 26 credits of ministry training.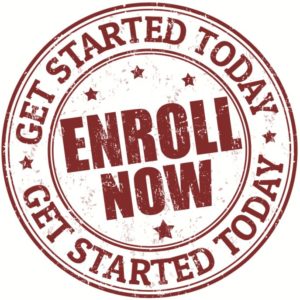 Steps to be ordained as a Small Group Minister
Enroll at Christian Leaders Institute and complete the Getting Started Class: Scholar Orientation
Complete the Deacon Minister Ordination program (10 credits)
Take additional Ministry Training (20 Credits)

Ministry 101 (3 Credits)
Old Testament Survey (3 Credits)
New Testament Survey (3 Credits)
People Smart for Ministry (3 credits)
Church and Ministry (3 credits)
Developing House Churches (3 Credits)
Deacon Minister Ordination (1 Credit)
Ordained Small Group Minister Class (1 Credit)

Total Credits: 20 Additional Credits

Take the Ordained Small Group Minister Class (1 credit) and order your updated ordination credentials. –  Ordained Small Group Minister (1 Credit)
This one-credit hour class is for those leading small groups or Bible Studies. The dynamics of this course are centered around leading small groups at local churches. Your studies will focus on three areas. The first is Biblical content. The second is relationships and group dynamics. The third is communication.
As an Ordained Small Group Minister, your training will be for the following roles:
Small-Group Minister
House Church Minister
Bible Study Leader
Sunday School Teacher
Cell Group Leader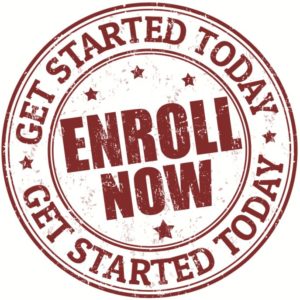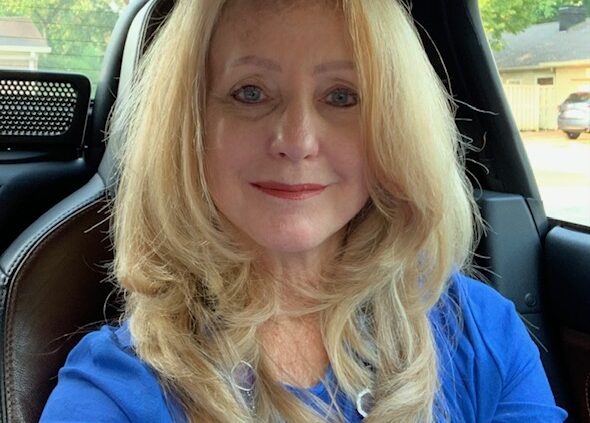 My name is Nancy Zion. After ministry ordination classes at the Christian Leaders Institute (Learn more about online Bible courses, Click Here), I am receiving my ordination ministry credentials as a deacon through CLA. I am a member of Grace Chapel Church in Leiper's Fork, TN, USA.
Early Life and Conversion
I grew up in a loving Christian home, and I am a believer my entire life. I accepted Jesus Christ as my Lord and Savior at age 14. After graduating from high school, I attended David Lipscomb University in Nashville, TN. Instead of finishing my degree, I chose to marry and start a family.
However, a divorce led me back to Lipscomb to complete a bachelor's degree in business. Through many ups and downs, God led me to a wonderful man and a second marriage. We started attending church together. At that time in my life, I learned the true meaning of grace. I also began seeking a real relationship with Jesus.
Calling to Ministry
Several years ago, I felt called to attend Grace Chapel. During worship service one Sunday, God revealed something to me. I would go through a time of suffering, but it would be for His glory. Several months later, I experienced a major traumatic event involving one of my adult children.
Since then, a series of events and interactions with people God placed in my path confirmed my calling. God called me to minister to others experiencing the same trauma. With the support of my loving husband, I decided to go back to school. I received a second bachelor's degree in divinity at Christian Leaders College. As a recent graduate, I am now pursuing a Master of Theology degree. It is a direct result of my education through Christian Leaders College.
Ordination Ministry Credentials as a Deacon Minister
The Deacon Minister Ordination from Christian Leaders Alliance and Christian Leaders Institute is a great program. It provides servant leaders with credentials accepted by the public. Ordination ministry credentials are certainly not required when serving the Lord. However, they offer a formal aspect, especially when ministering to non-Christians.
Being called to serve is an extremely high honor and also very humbling to me. I strive each day to do what the Lord desires. The Deacon Minister Ordination recommendations encouraged me. They confirmed my calling. I am thankful for the way God has chosen to use me to help others who have endured similar trials.
https://www.christianleadersalliance.org/wp-content/uploads/2021/07/IMG_2627.jpg
640
590
Henry Reyenga
https://www.christianleadersalliance.org/wp-content/uploads/2020/05/Alliance-Logo-1-300x130.jpg
Henry Reyenga
2021-07-22 15:21:00
2021-07-22 15:22:23
Ordination Ministry Credentials as a Deacon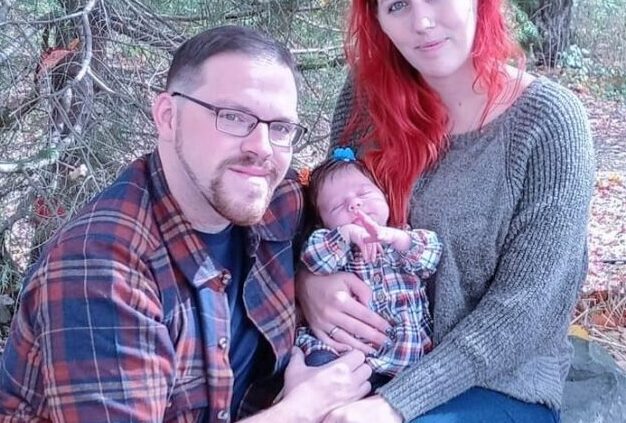 Dreams of Ministry First Step: Licensed Christian Wedding Officiant
I have always wanted to help the world in any way I could. I found myself doing all kinds of self-sacrificing things in an attempt to serve the greater good. All of this was in vain until I started serving the Lord's greater good. I look forward to being able to officiate weddings in the Lord's eyes as a licensed Christian wedding officiant. My marriage saved my life. It was the greatest gift God could give me during my time here on Earth, and I hope to bring that to others.
I have dreams of being a pastor and planting churches someday. Getting licensed as a Christian Wedding Officiant is my first step towards that dream. I had a lot of bumps in my road along the way. In and out of different care homes and temporary placements, battled addiction, I was sinful and refused to give myself to The Lord.
Changed
That was until I met SGT Roundtree. I lost my father to a battle with addiction. He had found Jesus as his Savior. The last four years of my father's life were a gift to me from the Lord. I spent most of my life hating my father and all the demons he fought. However, in those last 4 years, he found the Lord, and God brought my father back to me for a short time. He was my new best friend, so when I lost him, I went off the rails. I drank non-stop and hated the world God had given me, never realizing that it was all part of his plan.
I enlisted to save myself, but ended up hurt and broken on the brink of medical separation dealing with problems from before I enlisted. SGT Roundtree was a great man who showed me all the things God had given me, and how all the strife was for a reason. It was the fire to forge me into a Man of God. Since that day, I haven't looked back.
Called to Minister
I now teach Sunday School for High School students, mentor under my church's Senior Pastor, help in youth ministries, participate in weekly Bible studies and host online studies in my free time. All of this is because of the amazing tuition-free courses here at the Christian Leaders Institute (Learn more about online Bible courses, Click Here). So this Licensed Christian Wedding Officiant class couldn't be more important to me. This is my stepping stone to catapult me into life and service for the Lord! I couldn't be happier.
This course offers real-world experience, with some expert teachers, and all the resources needed for the legalities of marriage. I started this course as a part of the necessary learning for the Ordained Deacon Minister program, and I fell in love. I can't wait to see where this course will help me go next with the guidance of The Holy Spirit and the help of Jesus' direction in The Word. With the learning I received from this course, I'm well on my way to more of God's blessings. Thank you so much, Christian Leaders Institute and Christian Leaders Alliance.
https://www.christianleadersalliance.org/wp-content/uploads/2021/07/Licensed-as-Christian-Wedding-Officiant.jpg
753
626
Henry Reyenga
https://www.christianleadersalliance.org/wp-content/uploads/2020/05/Alliance-Logo-1-300x130.jpg
Henry Reyenga
2021-07-16 15:48:43
2021-07-16 15:48:43
Licensed as Christian Wedding Officiant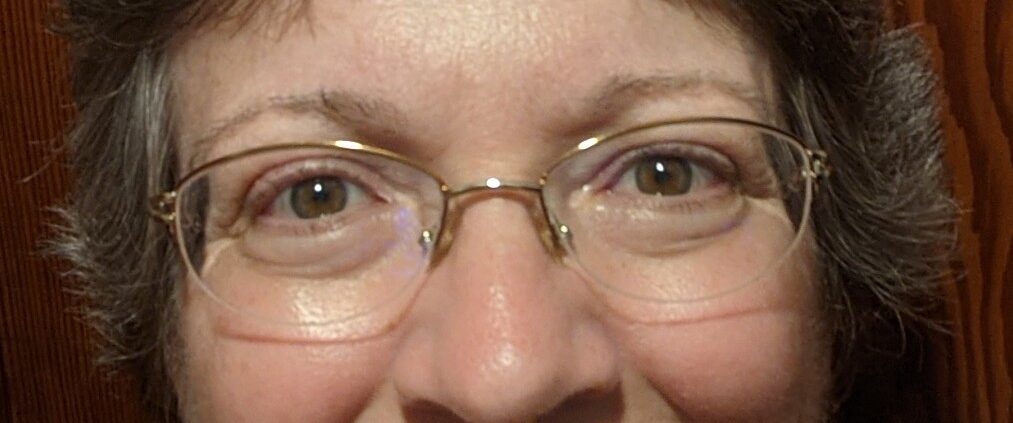 The following is Pastor Liz's story of growing in God and becoming a certified Life Coach with Christian Leaders Alliance:
"Behold, I stand at the door and knock. If anyone hears my voice and opens the door, I will come in…" Revelations 3:20.
My name is Elizabeth Mourer, and God defines me. I am a Christian, a child of God, a Princess of The King, a Bride to my Groom, an Heir of His throne, and most Beloved of my Most Holy Creator. Now, I am also a certified Life Coach.
My Journey
This statement took me decades to realize.
I am a bit older than many with my conversion story and finally choosing the crooked path made straight. I am 60 years old, an Oncology Registered Nurse, a mother of 3, and a grandmother of 7 blessings. My Grandma Connie taught me to love Jesus with my whole heart and soul. So I grew up desiring to please Jesus.
After high school, I chose a path of escape and wrongly married the first man who promised to "save me" from my childhood dysfunctional situation. I was blessed with three amazing children. Despite this, I turned away from my God. I felt abandoned by the faith that had helped me maintain my sanity as a child. For 30 years, I wandered in a desert of darkness and pain. I sought peace in exploring different religions, art, crafts, homesteading, pleasing others, and knowledge. There was no peace there, for the waters of life can not flow in dry wells. In 2011, my husband of 30 years left me. I fell to my knees and begged God to come back into my heart. Many things began to change.
Changed in Christ
"Then I went down to the potter's house, and there he was, making something on the wheel. But the vessel that he was making of clay was spoiled in the hand of the potter, so he remade it into another vessel, as it pleased the potter to make." Jeremiah 18:3-4
God took my mess and began turning it into His message. I started a new walk, studying His Word, reading the Bible twice through. I desired to learn more. Then, I took Bible basics courses through the Christian Leaders Institute (CLI) (Learn more about online Bible courses, Click Here). I went to church every Sunday, watched Christian TV daily, and changed the way I lived. Also, I lost friends and family who disapproved of this new person God was sculpting. In 2016, I thought I had arrived. However, I was still doing more by works, not faith. That is when the floor fell out from below me.
Challenges: Carried by God
Jesus answered, "I am the way and the truth and the life. No one comes to the Father except through me." John 14:6.
I fell apart and was very ill, needing surgery and medical treatments over that next year. I lost my job and my living situation. Helpless to do anything for myself, I realized I had to give myself over to God completely. I began allowing God to mold me into who He wants me to be. I spent a year without TV. Also, I immersed myself into His written Word and in Christian Centered therapy. Finally, I was finding which direction God pointed me towards and continued my CLI studies. I was blessed with a new job, housing, a Church family, and a Godly husband. God carried me the entire way.
Called to Ministry
"He called you to this through our gospel, that you might share in the glory of our Lord Jesus Christ." 2 Thessalonians 2:14
I clearly heard My Master's voice tell me, "Gather My sheep, I will save you from the wolves." God spoke these words to me repeatedly until I listened. I had His Mandate over my life. The more responsibilities I am given, the more responsible I am for living God's Word in example and word.
I have completed my Bachelor of Divinity degree from Christian Leaders College (CLC) and various certification courses I feel will be necessary. Now, I am a Licensed Ministerial Candidate at Harvest FM Church, where I love doing community outreach programs while growing into my Pastoral role. I am starting my own Ministry online to spread His Word to this newer generation who are computer-based and not comfortable reaching out face to face to connect. Further, I volunteer wherever needed, serving everyone with love and grace, as I learn much of God's Word from this as well.
My Ministry Service Continues
I am a founding member of the Christian Leaders Alliance's Global Ministers Commission. In addition, I volunteer with CLI and CLC on their MM CLI News Response Team and YouTube Correspondent. There, I encourage others to grow in Christ and spread His love to the ends of the earth.
I am a Certified Parish Nurse through the WNY arm of the Parish Nurse Ministry. It's a worldwide organization serving the needs of individuals and families in various religious and cultural groups. I serve as a Prayer Partner with Wycliff Bible Translators International. Also, I volunteer with Compassion International. I work local events and sponsor an adorable 3-year-old child in East Indonesia. We keep up through letters and pictures. For Samaritan's Purse Operation Christmas Child, I have a volunteer role as Regional Logistical Coordinator. I am Ordained as an Officiant Minister. Now, I am a Certified Life Coach. I am looking to incorporate it all into the ministry God has entrusted to me, as He can do with it as He has planned from the beginning.
Serving God as a Certified Life Coach and Minister
"Then you will be like servants waiting for their master to return from the wedding banquet so that when he comes and knocks, they can open the door for him at once." Luke 12:36
By His grace, I have been saved. Because of His grace, I am learning to do God's bidding through the Christian Leaders Institute and spread His Gospel of Good News. My deepest desire is to serve God. I eagerly look forward to the day I can eternally be with our Lord, our Creator, our All-In-All in Heaven His Bride at His wedding feast. Further, I look forward to being with you all there.
May God's blessings be upon each of you!
https://www.christianleadersalliance.org/wp-content/uploads/2021/07/PXL_20210708_235919291-3.jpg
1386
1013
Henry Reyenga
https://www.christianleadersalliance.org/wp-content/uploads/2020/05/Alliance-Logo-1-300x130.jpg
Henry Reyenga
2021-07-16 15:15:33
2021-07-16 15:15:44
Certified Life Coach Growing in God