Small Groups or Bible Studies are a staple of a local church. Local volunteers often fill these leadership roles at the local church. Christian Leaders Institute has designed a program of study that brings free ministry training to Christian Leaders. This program includes 26 credits of ministry training.

Steps to be ordained as a Small Group Minister
Enroll at Christian Leaders Institute and complete the Getting Started Class: Scholar Orientation.
Complete the Deacon Ministry Award

Christian Leaders Connection (3 credits)
Christian Basics (3 credits)
Ministry 101 (3 credits)

Complete the Deacon Minister Ordination Class (1 credit)

Get three recommendations from your local community, possibly including a Christian Leaders Alliance ordained mentor.
Receive your official ordination documents from Christian Leaders Alliance, sent through the Christian Leaders Institute offices.
Be ordained by the laying on of hands.
Be included in the Christian Leaders Alliance ordination directory.

Complete the additional 15 credits of ministry training

Old Testament Survey (3 credits)
New Testament Survey (3 credits)
People Smart for Ministry (3 credits)
Church and Ministry (3 credits)
Developing House Churches (3 credits)

Take the Ordained Small Group Minister Class (1 credit) and order your updated ordination credentials.
Ordained Small Group Minister (1 Credit)
This one credit hour class is for those leading small groups or Bible Studies. The dynamics of this course are centered around leading small groups at local churches. Your studies will focus on three areas. The first is Biblical content. The second is relationships and group dynamics. The third is communication.
As an Ordained Small Group Minister, your training will be for the following roles:
Small Group Minister
House Church Minister
Bible Study Leader
Sunday School Teacher
Cell Group Leader
Ordained Small Group Minister Training Requirements Review:
Christian Leaders Connection (3 credits)
Ministry 101 (3 Credits)
Christian Basics (3 credits)
Old Testament Survey (3 Credits)
New Testament Survey (3 Credits)
People Smart for Ministry (3 credits)
Church and Ministry (3 credits)
Developing House Churches (3 Credits)
Deacon Minister Ordination (1 Credit)
Ordained Small Group Minister Class (1 Credit)
Total Credits: 26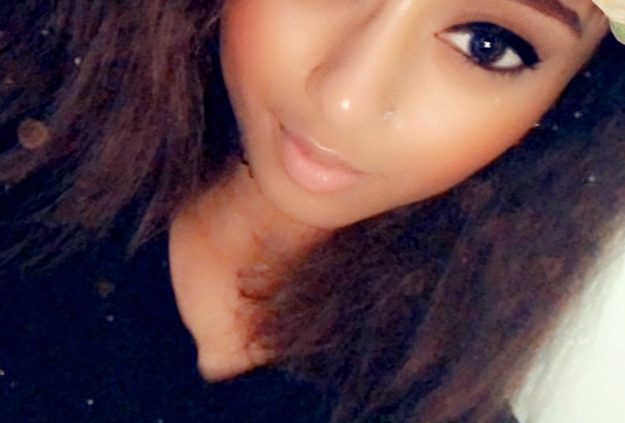 Generosity Supported Ordination
My name is Jasmine Bridi, and I am receiving generosity supported ordination with Christian Leaders Institute. Currently, I live in Maryland in the United States. I grew up in a family that taught me to seek, speak to, and love the Lord. Though I am young, I am dedicated to that upbringing ever since. I went through many trials. Even though some of my prayers get answered and some do not, I know everything that happens is by God's divine plan.
From a young age, I realized that though I may know as much as I could about the Lord and the Bible, God wanted me to share with others about His love and draw them closer to Him. Even though I have plans and dreams for my life, God also has a plan for my life. Many young souls are lost and wandering. With God's guidance, I hope to become a Youth Minister capable of helping young people and saving souls for the Lord.
Generosity Supported Ordination Opportunity
I am blessed to have the opportunity to go through this generosity supported ordination program at Christian Leaders Institute. This ordination with Christian Leaders Alliance gives me the credentials I need for ministry. My aim is to further my ministry training by enrolling in more courses and focusing on my calling for Youth and Music ministry.
Many people may start this program and may end up losing focus and stop. It is my deepest wish that the Lord guides me and more individuals to complete this training. Then, we will have the ability to reach many more souls and lead them to Christ. My journey has just begun. Please, pray that I will be able to stand firm through the trials and stay focused on my God-given ministry.

https://www.christianleadersalliance.org/wp-content/uploads/2019/10/C3ACD7D0-4A80-4539-9AB8-5357F3CFCB41.jpeg
1233
625
Henry Reyenga
https://www.christianleadersalliance.org/wp-content/uploads/2018/04/Christian-Leaders-Alliance.11-300x135.png
Henry Reyenga
2019-10-12 14:07:01
2019-10-12 14:07:01
Generosity Supported Ordination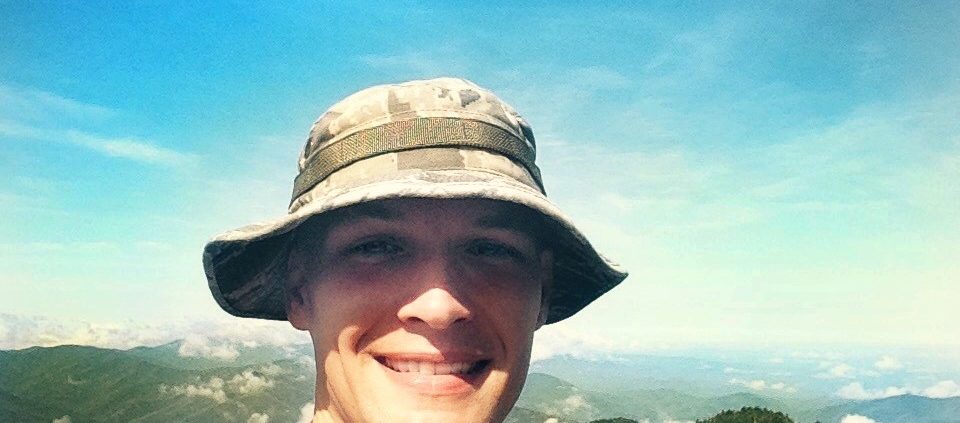 Credible Ordination Journey
John Quincy Adams said, "If your actions inspire others to dream more, learn more, do more, and become more, you are a leader." This motivation drives me, both personally and professionally. Currently, I am a Religious Affairs Airman in the United States Air Force as part of the Chaplain Corps. I work alongside our chaplains to provide for the spiritual needs of our military community. I also volunteer as a local Boy Scouts of America Troop Chaplain, and in local ministry teaching and preaching. Now, I am on this credible ordination journey with Christian Leaders Institute.
Though my Air Force experiences and volunteer ministry opportunities are varied, one link ties them all together. I desire to educate others and equip them to be the leaders they never envisioned themselves to be. I am an educator with a heart for ministry and a desire to serve my country. These passions strategically drove my career choices, the pursuit, and obtainment of an M.Ed and M.Div, and developed me into the leader I am today. Whether in the classroom or the ministry field, I hope to utilize the gifts I have from God to serve, edify, encourage, challenge, and motivate others.
Call to Faith
I grew up in Georgia in a small town where my father was in the U.S. Marine Corps. I had a great childhood, but faith in Christ did not define it. Though my parents would surely identify as Christians, church and spiritual disciplines were not practiced within our family growing up. Occasionally, we attended services here and there, and I would sometimes go to VBS with friends over the summer. I did not participate in a relationship with Christ but rather as a means of something to do.
In 1994, my father took his own life. As such, an occurrence would impact any child; my world completely collapsed. I had many unanswered questions and a void that could not be filled. However, in His providence, the Lord used this time to begin calling me to Himself. In time, my mother remarried to a man who I came to love as my father. Frank was a strong man of faith. He not only taught me matters of faith, but he set an example that left me desiring the Spirit that consumed him. God used Frank to bring me to faith and to grow me into a man after His own heart.
Call to Ministry
As I continued to grow in my faith, I became hungry to learn more and more about the Lord. This thirst developed into a desire to share this knowledge with others. I could feel the Lord calling me into various ministries, even in high school. This awareness would ultimately shape me and prepare me for the increasing calling that He placed upon my life. From youth ministry to college ministry, to teaching Sunday School, and even at times preaching, the Lord used volunteer ministry to hone the spiritual gifts He gave to me. He also used it to confirm His calling of me to ministry.
Though I serve full time in the Air Force, every assignment has brought new opportunities. I get to plug into local ministries and become a part of God's ministry in each community. His calling is, in fact, a calling of my entire family! My wife and boys have been a part of this journey alongside me. The Lord has used each of them at every assignment to be a part of His ministry, as well.
Ministry Training
After years of volunteer ministry, I felt a desire to pursue chaplaincy in the Air Force. I enrolled in Liberty Baptist Theological Seminary to pursue a Master of Divinity and graduated in 2015. Interestingly, what I believed to be my Chaplain calling and initially drove me changed throughout my studies. At the start of my degree program, I retrained to become a Chaplain Assistant in the Air Force, and to this day, I love every aspect of my career!
After my M.Div. Studies, I realized that I was providing ministry where I was as a Chaplain Assistant. I believe the Lord used the desire for Chaplaincy to lead me to the M.Div. Program. God then shaped that calling as the years went on. Though I did not pursue becoming a chaplain, the ministry training I received has been indispensable to my ministry work. This ministry includes working as a Chaplain Assistant as well as the volunteer ministries I engage in within my local community.
Credible Ordination Journey to my Future Ministry
Proverbs 16:9 says, "In his heart, a man plans his ways, but the Lord directs his steps." My future ministry is founded in this understanding that the Lord guides me to where He wants me. At some point, my Air Force career will end. Every bit of training and experience I received throughout my years of service prepare me for the plans the Lord has for me.
I hope that this preparation leads me to fill the role of business pastor or education minister at a local church, or maybe even to a ministry that uses those skills outside of the church. It is also possible that the Lord opens doors to chaplaincy in a private setting for me in the future.
Though I am uncertain, I do know that the Lord will open the doors, direct me, and equip me as I move towards that calling. This ordination program with Christian Leaders Institute has been instrumental in helping to develop those skills I need. My ordination with the Christian Leaders Alliance provides the ministry credentials required for my ministry work.

https://www.christianleadersalliance.org/wp-content/uploads/2019/10/Mac2.jpg
1280
960
Henry Reyenga
https://www.christianleadersalliance.org/wp-content/uploads/2018/04/Christian-Leaders-Alliance.11-300x135.png
Henry Reyenga
2019-10-11 17:50:12
2019-10-11 17:50:12
My Credible Ordination Journey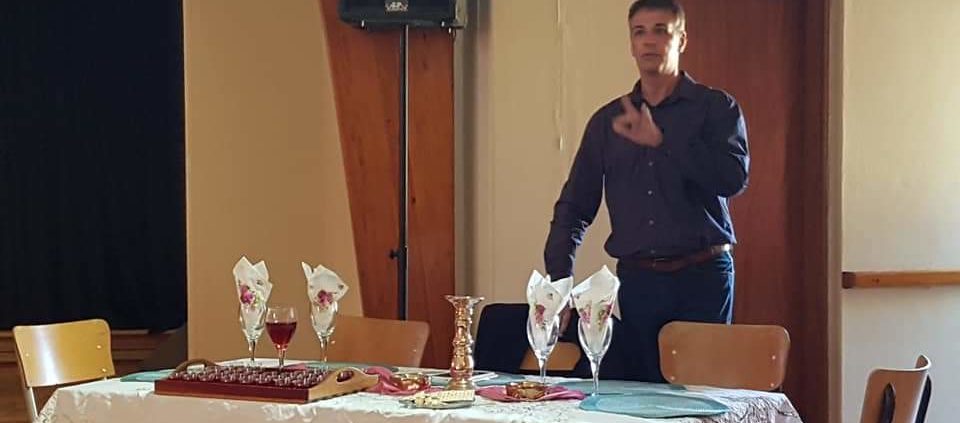 Chaplain Ministry Call
My name is Francois Erasmus, and I have a chaplain ministry call on my life. Currently, I live in South Africa. Jesus saved me, and I was born again in the year 2007. From there, I became involved in Christian ministry in various fields.
My Education and Pastoring
I started studying in 2008 towards a qualification in Ministry via Christian Life Training (Calvary Academics) and obtained my Diploma in Christian Ministry in January 2012. I received ordination as a local Inter-Denominational Pastor in the same year with the International Federation of Christian Churches. My first official title was Associate Pastor in a local church, Hineni Light House Ministries. I was there between 2012 to 2016. During 2017, I was utilized as a relief minster at the local AFM Church, before becoming the Senior Pastor of our current ministry – Rooted Church (Rooted In Christ), where I serve our congregation with the love of Christ.
Further Studies with CLI
I have a passion for God and have decided to further my studies by means of a Bachelor in Ministry program that I have already enrolled in with Calvary Academics, which should be completed by December of this year. Furthermore, I now enrolled with the Christian Leaders Institute (CLI) to complete studies towards Chaplain Ministry services. I am a part-time Chaplain in the Military Veteran Association, and I wish to expand my knowledge in this field.
God has been at the center of my life since my personal encounter with Him. I have seen and experienced numerous miracles that He has done in people's lives. It humbles me to be His Hands and Feet in order to expand His Kingdom here on earth.
Thanksgiving
The CLI training is fantastic as refresher training for me. It is also growing me in my knowledge of God and ministry. This growth will enrich me spiritually to be a better leader for our congregation and everyone I come in touch with.
Ordination with Christian Leaders Alliance and affiliation with CLI will greatly impact our church. CLI is a reputable organization to be associated with, and I thank you for what you are doing for Christian leaders around the world.

https://www.christianleadersalliance.org/wp-content/uploads/2019/10/WhatsApp-Image-2019-10-07-at-18.34.25.jpeg
540
960
Henry Reyenga
https://www.christianleadersalliance.org/wp-content/uploads/2018/04/Christian-Leaders-Alliance.11-300x135.png
Henry Reyenga
2019-10-10 15:21:29
2019-10-10 15:21:29
Chaplain Ministry Ordination