Small Groups or Bible Studies are a staple of a local church. Local volunteers often fill these leadership roles at the local church. Christian Leaders Institute has designed a program of study that brings free ministry training to Christian Leaders. This program includes 26 credits of ministry training.

Steps to be ordained as a Small Group Minister
Enroll at Christian Leaders Institute and complete the Getting Started Class: Scholar Orientation.
Complete the Deacon Ministry Award

Christian Leaders Connection (3 credits)
Christian Basics (3 credits)
Ministry 101 (3 credits)

Complete the Deacon Minister Ordination Class (1 credit)

Get three recommendations from your local community, possibly including a Christian Leaders Alliance ordained mentor.
Receive your official ordination documents from Christian Leaders Alliance, sent through the Christian Leaders Institute offices.
Be ordained by the laying on of hands.
Be included in the Christian Leaders Alliance ordination directory.

Complete the additional 15 credits of ministry training

Old Testament Survey (3 credits)
New Testament Survey (3 credits)
People Smart for Ministry (3 credits)
Church and Ministry (3 credits)
Developing House Churches (3 credits)

Take the Ordained Small Group Minister Class (1 credit) and order your updated ordination credentials.
Ordained Small Group Minister (1 Credit)
This one credit hour class is for those leading small groups or Bible Studies. The dynamics of this course are centered around leading small groups at local churches. Your studies will focus on three areas. The first is Biblical content. The second is relationships and group dynamics. The third is communication.
As an Ordained Small Group Minister, your training will be for the following roles:
Small Group Minister
House Church Minister
Bible Study Leader
Sunday School Teacher
Cell Group Leader
Ordained Small Group Minister Training Requirements Review:
Christian Leaders Connection (3 credits)
Ministry 101 (3 Credits)
Christian Basics (3 credits)
Old Testament Survey (3 Credits)
New Testament Survey (3 Credits)
People Smart for Ministry (3 credits)
Church and Ministry (3 credits)
Developing House Churches (3 Credits)
Deacon Minister Ordination (1 Credit)
Ordained Small Group Minister Class (1 Credit)
Total Credits: 26

Deacon Ordination Journey
My name is Christian Thompsen, and here is my deacon ordination story. I live in a small town in West Michigan called Holton. I was born and raised in Fremont, Michigan. For a short time, I also lived in Savannah, Tennessee.
I am a member of a United Methodist Church. The deacon role is better known there as a lay servant. I have been very involved in my local church in areas such as filling the pulpit, organizing back to school giveaways, and serving in the nursery from time to time. The deacon ordination is just for my progression in the Christian Leaders Institute curriculum, but it also serves as a milestone in my continuing education.
My last pastor retired in July of 2018. He and his wife were very influential in convincing me to pursue Christian Leaders Institute and my education. They gave me my first opportunity to be the worship leader and my first chance to preach as I filled the pulpit for him on a Sunday.
Associates of Ministry Goal at CLI
Since I have been taking the CLI classes, I have learned a lot. It has also helped me to focus in on what God's plan is for me. When I started, I didn't know what to expect or what direction I was going to take in my training. Now I feel God's pull directing me to set a goal of getting my Associates of Ministry.
Without the free training at CLI, I wouldn't be pursuing an education at all. I thank you, CLI, for helping me and all of us to become more educated in the roles God wants us in so that we can do our best at kingdom building. I ask for prayer for God to guide my family and me in the direction he wants us to go during and after my education is concluded.

Learn more about ordination at Christian Leaders Alliance.
https://www.christianleadersalliance.org/wp-content/uploads/2019/04/Christmas-2018.jpg
512
512
Henry Reyenga
https://www.christianleadersalliance.org/wp-content/uploads/2018/04/Christian-Leaders-Alliance.11-300x135.png
Henry Reyenga
2019-04-24 13:40:18
2019-04-24 13:40:18
Deacon Ordination Journey

Restored Life Minister Dream: Remember the Prisoners
My name is Amanda Budro, and I have a Restored Life Minister dream. I was raised in Huntsville, Texas a small town of 35,000. One thing that is not small is the number of prisons in this town. Also, the busiest execution chamber in the United States is the Huntsville unit nicknamed The Walls Unit. Five hundred lethal injections have taken place since Texas reinstated the death penalty in 1982. You may be wondering why am I stating facts regarding executions? Please, stay with me.
Not many ministers visit the offenders on death row. My guess is maybe a handful do. This ministry is where I have been hearing God call my name. Some think I am crazy, and that is okay. But I do not count myself any better than any one of the offenders incarcerated. We have all sinned. God does not weigh sin; He does not say my sin is better than theirs.
Deacon Ordination and Restored Life Minister Dream
This ordination with Christian Leaders Alliance will open the door to further my goal to become a Restored Life Minister eventually. I hope to reach as many inside the prison systems as possible (especially death row). With the power of God working, I want to lead as many as possible to salvation.
Without the free ministry training I have received at Christian Leaders Institute, I would not be able to achieve my goal. I give thanks to God for CLI and all the ones that make free training available.
Continue to remember those in prison as if you were together with them in prison, and those mistreated as if you were suffering. (Hebrews 13:3) NIV.
Pray for the ones incarcerated, but also for their families. Please, pray for the Correctional Officers, Administration, Transport, Ministers, Chaplains, etc.

https://www.christianleadersalliance.org/wp-content/uploads/2019/04/AirBrush_20190414150412.jpg
1920
1440
Henry Reyenga
https://www.christianleadersalliance.org/wp-content/uploads/2018/04/Christian-Leaders-Alliance.11-300x135.png
Henry Reyenga
2019-04-23 16:50:58
2019-04-24 13:40:43
Restored Life Minister Dream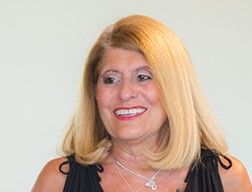 Credible Ordination Opportunity
My name is Lynne Glaros, and I am grateful for this credible ordination opportunity with Christian Leaders Alliance. I am semi-retired. I have three grown children and a grandson. Currently, I live in Wilmington, North Carolina.
Early Life
I was raised in the Greek Orthodox Church and grew up in a Jewish and Catholic neighborhood. We were all very ecumenical, we knew about Jesus, prayed to Mary, and celebrated Passover. In those days, the liturgy was done in Greek in my church. I don't speak Greek well, so imagine how thrilled I was when they started saying the Lord's prayer in English! I learned a lot about Jesus from my Catholic friends, and my mother taught us about the Trinity. One time, I even saw the Lord miraculously heal my father's eyes. However, as far as any real understanding of God, I was deficient. I had sort of a relationship with God and prayed to Jesus as I knew Him without a lot of understanding. Sadly, I didn't know anything about the joy of truly being regenerated in Jesus.
My Conversion
A lot of my upbringing was very secular. So I was searching. I looked into the paranormal, psychic phenomena, etc. Then one day, my cousin told me she had found what we had been looking for: Jesus! I promptly told her I had a relationship with the "Big Guy" so what did I need with Jesus and the Holy Spirit? Then, she told me that the Lord was standing at the door of my heart knocking and He wouldn't bust His way in. I only had to open my heart and invite Him in, and He would come into my life. When she told me that Jesus was the way the truth and the life and no one came to the Father, but through Him, I blew her off! But thankfully, the Lord wouldn't let me go. He kept repeating those words in my heart and mind, over and over.
One day, months later, my cousin dragged me to the church she was attending. All I could think was that the dumb preacher didn't know how to use a microphone, so I tuned him out. But then the Lord started speaking to my mind and heart. Finally, I agreed by saying, "Listen, Lord, I believe that you are the Son of God, and I believe you were born of the Virgin Mary. I believe that you died for my sins and rose again from the dead. I'm asking you to forgive my sins and come into my heart. And if You don't show me that You are everything my cousin says you are, I'm backing out!" Well, the rest is history! That happened almost 50 years ago.
Call to Ministry
I wanted to learn everything I could about the Lord, and I wanted everything He had for me. Through a series of providential circumstances, God sent me to Texas. There, I became involved with a beautiful church ministry called Youthquake patterned after the Youth with a Mission ministry. While we did a full-time Gospel ministry (we also opened a Christian coffee bar in Amsterdam), we studied discipleship training through various teachers.
After I married, my husband and I were worship ministers for many years in our church. But, my life took a turn, and my husband and I divorced. I was disillusioned and went off the rails for a while. But thankfully, the Lord meant what He said when He said: "I will never leave you nor forsake you." Therefore, I turned back to Him many years ago, and He restored my relationship with Him and gave me a new purpose. For years, I have been looking for a platform to share the Lord with people and for a credible ordination opportunity. So many people in our contemporary culture are lost and searching. I share the Lord with everyone who knows me because I want them to know that there is a solid rock they can depend on for help.
Ministry Training and Credible Ordination Opportunity
As far as my personal life is concerned, I love the Word of God. I spend a lot of time reading and studying it. What lights me up is sharing the Lord with people in a relevant, personal setting.
The free ministry training I receive from Christian Leaders Institute has been beneficial in reinforcing my theology. It has strengthened me. It's always great to hear what you believe put in many words.
My Deacon Minister Ordination will give me the credentials I need to pursue what the Lord has for me. For many years, I advised and counseled people that the Lord has sent to me. I have been officiating weddings for six years but felt a hunger to have that ministry endorsed by an organization that I thought was credible. I am very grateful for the training and this credible ordination opportunity. The Lord told me to pursue the training that CLI offered, so I did. I am not sure what direction the Lord will open up next for me. So, please, pray for divine guidance and the right doors to open.
https://www.christianleadersalliance.org/wp-content/uploads/2019/04/0354Renee-Casey-4800-2.jpg
192
252
Henry Reyenga
https://www.christianleadersalliance.org/wp-content/uploads/2018/04/Christian-Leaders-Alliance.11-300x135.png
Henry Reyenga
2019-04-16 13:56:45
2019-04-16 13:56:45
Credible Ordination Opportunity