Small Groups or Bible Studies are a staple of a local church. Local volunteers often fill these leadership roles at the local church. Christian Leaders Institute has designed a program of study that brings free ministry training to Christian Leaders. This program includes 26 credits of ministry training.

Steps to be ordained as a Small Group Minister
Enroll at Christian Leaders Institute and complete the Getting Started Class: Scholar Orientation.
Complete the Deacon Ministry Award

Christian Leaders Connection (3 credits)
Christian Basics (3 credits)
Ministry 101 (3 credits)

Complete the Deacon Minister Ordination Class (1 credit)

Get three recommendations from your local community, possibly including a Christian Leaders Alliance ordained mentor.
Receive your official ordination documents from Christian Leaders Alliance, sent through the Christian Leaders Institute offices.
Be ordained by the laying on of hands.
Be included in the Christian Leaders Alliance ordination directory.

Complete the additional 15 credits of ministry training

Old Testament Survey (3 credits)
New Testament Survey (3 credits)
People Smart for Ministry (3 credits)
Church and Ministry (3 credits)
Developing House Churches (3 credits)

Take the Ordained Small Group Minister Class (1 credit) and order your updated ordination credentials.
Ordained Small Group Minister (1 Credit)
This one credit hour class is for those leading small groups or Bible Studies. The dynamics of this course are centered around leading small groups at local churches. Your studies will focus on three areas. The first is Biblical content. The second is relationships and group dynamics. The third is communication.
As an Ordained Small Group Minister, your training will be for the following roles:
Small Group Minister
House Church Minister
Bible Study Leader
Sunday School Teacher
Cell Group Leader
Ordained Small Group Minister Training Requirements Review:
Christian Leaders Connection (3 credits)
Ministry 101 (3 Credits)
Christian Basics (3 credits)
Old Testament Survey (3 Credits)
New Testament Survey (3 Credits)
People Smart for Ministry (3 credits)
Church and Ministry (3 credits)
Developing House Churches (3 Credits)
Deacon Minister Ordination (1 Credit)
Ordained Small Group Minister Class (1 Credit)
Total Credits: 26



Officiant Minister Ordination Journey And Beyond
My name is Linda Stockner, and here is my officiant minister ordination journey and beyond. I am married to a wonderful godly man that the good Lord brought into my life a few years ago. Together we have five grown children and ten grandbabies. We currently live in a small country town located in Mocksville, N.C. full of the friendliest people I have ever met. As well as, we are actively attending a Bible-believing church.
Early Years
I was raised in a Christian home by both parents. My father was a career soldier in the Air Force. He was a good father; but, he was extremely tough on the children and sometimes too strict. He was what I would call an "Officer Father" with an "Officer Mentality." My mom was a lovely, godly lady.
With the upbringing I had, I could have gone either direction, extremely hard, and choosing the wrong path OR wanting to be more like my mom and learn that everyone deserves to be loved. With the nudging of my mom and the nudging of Jesus Christ, I chose the latter. I decided to choose to love even those that believe they do not deserve to be loved.
The Path to Salvation
I have always been involved in making the world a better place. Some of the ways I was involved in making this world a better place was through Girl Scouts, church activities, community service projects, and mission trips. At the age of eleven, I went on a mission trip with my youth group to Pigeon Forge. We went into the community, public schools and churches preaching the "Good News" as well as helping others to know Jesus Christ as their personal Savior.
One night during our recap at the youth celebration, I heard the Lord speaking to me. He opened my eyes and showed me that I had shared with all these young people all about my best friend, Jesus Christ. Yet, I had never asked Him into my "own" heart and never asked Jesus to be the Lord in my "own" life. Jesus asked me if I thought it was time to step up and open my "own" heart entirely to Him. Jesus Christ explained that He had His arms opened wide, ready to accept me just as I am. He told me that I am worthy of being loved.
My Calling into Kingdom's Work
One day more than twenty-five years ago, I was innocently walking down the sidewalk in my neighborhood to tell my children it was time to come home. In my spirit, I heard Jesus speak directly to me. He said, "You are going to become a motivational speaker." I immediately did as anyone else would do. I emphatically responded, "No, I know what those people have to go through." Jesus laughed.
The Lord has been preparing me and training me throughout my entire life to work in His fields for Kingdom's work. He is calling me to go into places, including where I would not want to go. For instance, the adult men prisons, the juvenile justice prisons, shelters for neglected and abused children, and many places I would rather not even know about them. I was called to evangelize to these unlovable people and let them know they are loved. Eventually, I knew I was called into full-time ministry.
Training at CLI
After college, I joined the corporate world for thirty years and had a very successful career. While working, I continued my evangelism (i.e. prayer rally's, mission trips and mission projects), community outreach (i.e. mentoring juveniles in prison, VBS, clubs and other ways to reach people for Christ) and working diligently in various positions at church (i.e. Sunday school teaching, Bible drill, VBS, women's ministry).
I left my last job due to issues as I could not morally or ethically accept their beliefs and work ethics. The first week home, I heard a voice in my spirit that became stronger and stronger until it was nearly deafening. I knew that I had to begin my work on my second bachelor's degree. I received my first Bachelor's in Science with a teaching field of mathematics from Jacksonville State University in 1987. And I used this degree to become a statistician.
Now, I chose to begin my courses at Christian Leaders Institute to earn a Bachelor's in Divinity. The classes are outstanding and are Biblically based. I can use many of the course videos and training in Sunday school and Bible studies. And the best part is that I am graduating with no financial burdens.
Officiant Minister Ordination Journey
During the time I worked on my Bachelor's degree, I expanded my horizons and took other courses needed to further my future needs. I decided to go through the course for deacon minister and officiant minister. I completed the acquired training and received three local Christian endorsers or church leaders. The next step was to contact CLI and request an ordination through CLI. Abby Reyenga, Henry Reyenga, and Morgan Edwards performed an amazing officiant minister ordination for the Christian Leaders Alliance.
They asked me an essential question about how I got to this point in my life? The best way to answer that question is to use the example of David in the Bible. I am unable to compare myself with David in the Bible, yet, that is the only example I had. The Lord called me onto this path many years before going into full-time ministry. I was prepped, trained, and given tasks to do that would teach and equip me with the qualities I must possess to be able to be where God has preordained me to go out into the world. I will evangelize, officiate weddings and funerals, go into prisons and teach or preach the Gospel of the Good News.
Moments after my ordination, someone asked if I felt any different. I did feel different. I felt a mantle placed upon my shoulders. It was more than just an anointment. It was like a heavy robe that belonged to Jesus that was full of the Holy Spirit. I am to take this mantle with me into the world to spread the Gospel and gather His children. I also heard the words, "The time is near and the harvest is ripe."
FUTURE
Where do I go from here? I am unsure. What I do know is that the Lord has taught me, the Lord has trained me, the Lord has equipped me, and the Lord has anointed me. My job is to go and tell. My job is to gather His children. I am to take Jesus Christ with me and to love, especially those that do not feel like they deserve love. Let my final words be: "One more; just one more, Lord."

https://www.christianleadersalliance.org/wp-content/uploads/2019/11/2019-11-13_5dcc4056b2eac_stockner_linda_profile_face_only.jpg
1650
1275
Henry Reyenga
https://www.christianleadersalliance.org/wp-content/uploads/2018/04/Christian-Leaders-Alliance.11-300x135.png
Henry Reyenga
2019-11-21 16:21:57
2019-11-21 16:21:57
Officiant Minister Ordination Journey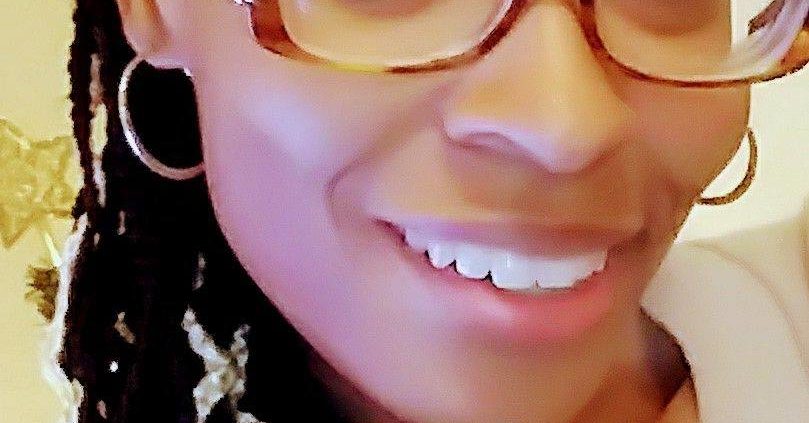 Ordained Ministry Opportunity
My name is Erica Moore. I am thankful for the ordained ministry opportunity I have with my deacon minister ordination with CLA. I am the mother of a ten-year-old daughter named Joy. Currently, I attend another online college and Christian Leaders Institute. I will obtain my bachelor's in Organizational Leadership and my ministry training from CLI. My birthplace is Gary, Indiana, but I have relocated to DFW, Texas, in 2016. My current employment is warehouse work. This job is a place where I have been effective in winning souls to Christ.
God also gave me the direction to start a community organization that goes by the name of proDOcers. One of the aspects of this organization is to serve unique demographics, such as single fathers. The foundation scripture of the proDOcers is Matthew 9:38.
Conversion Story
My life with Christ began twenty years ago at the age of 14. During this time, I was stricken with seizures and in a constant state of depression. My godmother pulled me by the arm on a Wednesday night and said that the spirit impressed upon her that I need to be at church. I went, received Christ, and got healed. I have not had another seizure to this very day. God is a healer.
I have been in Christ for twenty years, and a lot has been lying dormant in me. Mainly, the reason is due to life choices on my part. I know God called me to the work of the ministry. My knowledge of the importance of training is there. I have joined three churches in my life due to a lot of moving around. Whenever I join a church, I find where I can be of service.
Ministry Training at CLI and Ordination Credibility with CLA
The training I need to effectively serve in ministry is here at Christian Leaders Institute. I hope to make connections with new people. Training in evangelism is my main interest.
The deacon minister ordination with Christian Leaders Alliance assists greatly in my ministry. First, for a woman serving in ministry, it is essential to have as much training as possible. Second, it signifies I take the work of God's kingdom serious. This ordination helps me to become a more reliable, credible resource. Third, to be an effective equipper, I must remain teachable and open to training. A deacon minister ordination can unlock doors for me to serve in new areas.
Ordained Ministry Opportunity
Ministry opportunities for me span from local to international, and it is by Christ alone that He chose me. There are a few open ministry doors in my path right now. I serve various individuals within my organization by helping to restore hope. It is also an honor to be considered a mentor minister for the Christian Leaders Alliance. Serving in any capacity necessary at my local church is also very important.
It has also been a privilege serving in other organizations such as Women Organizing Women. There, we provide tools, training, and resources through evangelistic outreach, mentorship, and women's support. Our organization is embarking on a mentor center in Ghana. We plan to partner with Christian Leaders Institute to offer their free training. Then, the people can have access to ministry training, in hopes of boosting their confidence to do the work of the ministry and potentially bring more prosperity to the country.
A Solid Ministry Foundation with CLI's Training
CLI's free ministry training provides a solid foundation for the future of God's ministry work through me. I commit to being a life-long learner. Christian Leaders Institute makes it possible and affordable to accomplish that. Christian Leaders Institute is also a great point of reference for people God sends me to serve.
I seek prayer for overcoming the obstacles associated with being a woman in ministry. Pray that I can healthily balance family, work, and ministry unto the glory of God. Pray for continual humility and that God shall get the glory from it all. I seek one thing, and this is, "Well done thou good and faithful SERVANT" from my Lord and Savior.

https://www.christianleadersalliance.org/wp-content/uploads/2019/10/24068247_1532762313455723_582305606027737356_n.jpg
813
809
Henry Reyenga
https://www.christianleadersalliance.org/wp-content/uploads/2018/04/Christian-Leaders-Alliance.11-300x135.png
Henry Reyenga
2019-11-15 16:08:39
2019-11-15 16:08:39
Ordained Ministry Opportunity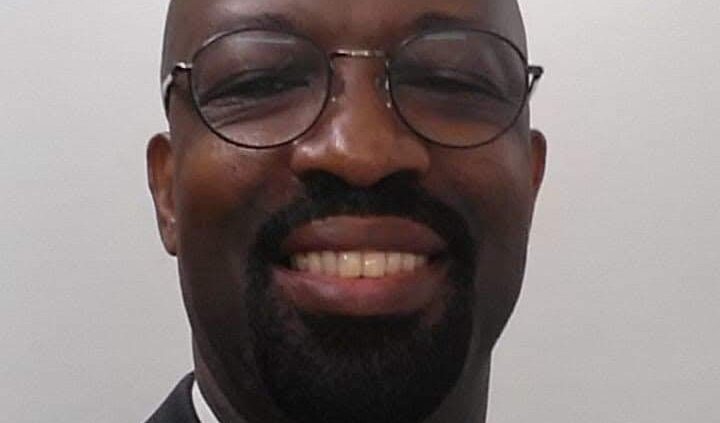 Ordained Minister in the USA
My name is Camilo A. Drakes, and I am also excited to become an ordained minister in the USA. I live in Queens, New York. I am originally from the Republic of Panama, Colon City. From a very tender age, I received a solid foundation on the Word of God at Church of God in Christ. The devotion and fidelity of my grandfather, a deacon, inspired me. In 1976, I became president of our youth group, then in 1977, I became a deacon. There I developed my ministry as an evangelist and missionary. We covered various parts of our national territory.
In 1984, I tied the knot with my lovely better half, Shannon. In December of the same year with the guidance of the Holy Spirit, we opened a church (Iglesia del Evangelio de Jesucristo). Here, we worked tirelessly. My wife saw so many kids not having a proper meal. She founded a soup kitchen, El Sembrador. A couple of years later, we also founded a preschool and kindergarten, Mi Tesoro, which gradually grew. We ministered and the church grew into a ministry with four additional churches called Ministerio del Evangelio de Jesucristo (MEJIFE).
Immigration and Becoming an Ordained Minister in the USA
In 2005, my family and I immigrated to the USA, I have been actively preaching in different churches. However, I decided that I need to be also commissioned in the USA to be able to continue my ministry. With this need in mind, I found CLI, which has multiple ministry ordinations accompanied by applicable teachings of the Scriptures. It also possesses an effective growth based on years of experience.
I am deeply thankful to CLI for making this ministry training opportunity possible. This Deacon Minister Ordination with Christian Leaders Alliance is just what I looked for.  Now, I can continue to do what I love to do which is to serve the Lord in all my capacity. I surely need all my brethren to lift us in prayer. Thank you!

https://www.christianleadersalliance.org/wp-content/uploads/2019/10/received_331787487595743-1.jpeg
1280
720
Henry Reyenga
https://www.christianleadersalliance.org/wp-content/uploads/2018/04/Christian-Leaders-Alliance.11-300x135.png
Henry Reyenga
2019-11-13 15:19:26
2019-11-13 15:19:26
Ordained Minister in the USA