Small Groups or Bible Studies are a staple of a local church. Local volunteers often fill these leadership roles at the local church. Christian Leaders Institute has designed a program of study that brings free ministry training to Christian Leaders. This program includes 26 credits of ministry training.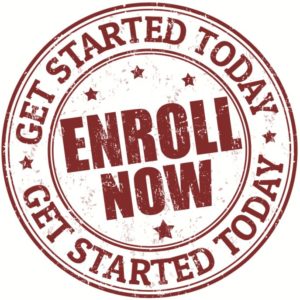 Steps to be ordained as a Small Group Minister
Enroll at Christian Leaders Institute and complete the Getting Started Class: Scholar Orientation
Complete the Deacon Minister Ordination program (10 credits)
Take additional Ministry Training (20 Credits)

Ministry 101 (3 Credits)
Old Testament Survey (3 Credits)
New Testament Survey (3 Credits)
People Smart for Ministry (3 credits)
Church and Ministry (3 credits)
Developing House Churches (3 Credits)
Deacon Minister Ordination (1 Credit)
Ordained Small Group Minister Class (1 Credit)

Total Credits: 20 Additional Credits

Take the Ordained Small Group Minister Class (1 credit) and order your updated ordination credentials. –  Ordained Small Group Minister (1 Credit)
This one-credit hour class is for those leading small groups or Bible Studies. The dynamics of this course are centered around leading small groups at local churches. Your studies will focus on three areas. The first is Biblical content. The second is relationships and group dynamics. The third is communication.
As an Ordained Small Group Minister, your training will be for the following roles:
Small-Group Minister
House Church Minister
Bible Study Leader
Sunday School Teacher
Cell Group Leader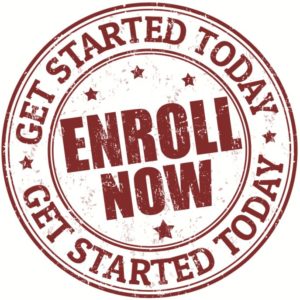 My name is Chris Bender, and I am pleased to grow in my education at the Christian Leaders Institute and College and receive clergy licensing for the ministry of proclaiming Jesus Christ. Working in insurance has been my "Tent Making" job for close to 30 years. I am thankful that God is providing for my family and me through it. I am a Bible teacher and study facilitator at TLC Gathering, a small home church and work-study congregation in our region. My family and I live in the Northern California region in a suburb about 20 miles north of Sacramento.
Early Years
My mother continues to remind me that she became a Christian when she was pregnant with me. She was always certain that God had a special call for my life. I am blessed to have a family who loved and cared for my younger brother, my older brother, and me. With my father's industry being construction, we relocated many times during my childhood. That created some insecurities on my part.
I became a Christian as a young child and received water baptism in the Spirit as an adolescent. My mother was the spiritual leader in our family as my father didn't become a believer until age 60, and I was blessed that, by the Holy Spirit, I was able to be a part of bringing him to Christ. My high school experience was tumultuous. It resulted in me hating school in general. Due to this disdain, I half-heartedly entered college and quit after obtaining 58 units as I entered my 20s.
Growing in the Lord
Years after high school and college, God's grace working through me brought me to a place to forgive those who verbally abused me. Consistently going through God's word, from beginning to end, was instrumental in this process of forgiveness. As a believer, I knew I couldn't strengthen my walk with Christ when I neglected to forgive. I also knew that unforgiveness would result in continued torment (Matthew 18). I am called to emulate my Lord's forgiveness – whose sacrifice is so much more than I could ever aspire to.
Although my devotion to Christ had its ups and downs, I finally came to a place in my adult life that had me recognizing God's calling on my life. I began my work in ministry over 25 years ago as a youth leader for a growing church. Over time, I found that my love for God's Word expanded to teaching adults and leading studies. Whether it was a book of the Bible, topical studies, or apologetics, I enjoyed spending time in God's Word and helping others grow in the same.
Listening to God's Word
I knew that being busy was no excuse to avoid studying the scriptures, yet I struggled to maintain the consistent study of God's Word. Since my work commute was a fair distance, the audio Bible became the most effective way for me to continue to be in God's Word regularly. In time, I made it a habit of going through the Bible (from Genesis to Revelation, in multiple versions) between 3 – 4 times each year. This process continued for well over a decade.
One of the benefits of hearing it without using a study Bible (or some other Bible with commentary notes) is that I just listened to the text. It kept me from getting too involved in eisegesis (importing outside ideas into the text). I heard God's word and extracted what I felt the Holy Spirit communicated. I found that many major in the minors and forget to focus on the main thing: Jesus Christ is the King of Kings. Salvation is in Jesus Christ, the only way to the Father. Our role is to expand His kingdom by proclaiming Him as King of Lings and Lord of Lords and the only means for salvation.
My Ministry Service
I've been blessed to be able to teach God's word for the last quarter of a century. I have taught the majority of the books in the Bible. For over 14 years, I set up a habitual process to share God's Word with those at my place of work. I set up a weekly office Bible study. It covered the historical books of the New Testament and Old Testament and some prophetic books and epistles.
Currently, I am leading 3 Bible studies via a home church and workplace congregation of believers called TLC Gathering (www.tlcgathering.org). Meanwhile, I still work full-time, providing employee benefits to employers. My late friend, Dan Springmeyer (who passed away in 2018), and I founded this small gathering of believers. It is an honor to serve our Lord and Savior, Jesus Christ. In the past few years, I've been blessed to find that I have a biological sister (she found me through 23 and Me) while I also had the unfortunate loss of my older brother. My younger brother works full-time and serves in ministry in the San Jose region of California.
My wife, Paula, and I have one son, Caleb, a computer science major in college. In God's time, I will lessen my work in employee benefits and get my clergy licensing and ordination. Then, I can expand my work in teaching others the Bible. Whether it be via a job as a college professor of theology or expanding my teaching at churches, I know that this is where God has called me: to seek and save the lost and to equip and expand the Body of Christ so we can continue to grow the Kingdom of God.
Theological Education at CLI and CLC
I really appreciate the ministry of the Christian Leaders Institute, as they've been instrumental in allowing me to further my theological education. Though I spent thousands of hours studying scripture and biblical scholars' material, none of it was at an official level. Due to the severe emotional abuse I dealt with in high school for a long time, I was not fond of even the idea of school. Thankfully, my Christian friend and chiropractor, "Dr. D." mentioned an online college he'd enrolled in by the name of Christian Leaders Institute. He said, "Perhaps you could be my mentor?" Who knew that a chiropractic adjustment appointment would change the ministerial direction of my life?
Since I spent so much time in biblical studies, this allowed me to move through classes at a much faster pace. However, even with all my previous studies, several classes notably increased my knowledge as I obtained my Associate's and Bachelor's degrees from the Christian Leaders College. Knowledge enrichment occurred in multiple areas and through various professor's videos, articles, and historical information. I am currently studying Greek and getting my clergy licensing and ordination. I appreciate CLC's classes to help me be more effective in ministry.
Clergy Licensing with the Christian Leaders Alliance
I desire that the Holy Spirit works through me in a mighty way. I plan to expand biblical teaching to become the largest part of my waking hours. With my Bachelor of Divinity Degree, I may get a part-time or full-time job as a pastor. As a pastor, it will be necessary for me to perform funerals and wedding ceremonies. I have performed multiple funerals but have not yet performed any wedding ceremonies. Clergy licensing and ordination with the Christian Leaders Alliance are important. The Licensed Wedding Officiant class is an important part of my classwork and training to ensure I am prepared and licensed in that role. This step can open up more doors of ministry for me.
I pray that God uses me in the capacity that best serves His Kingdom. Please pray for God's mighty hand upon me that I preach Christ without fear or hesitation. Pray that I also deliver God's Kingdom's entire message to both His Body and the lost. To God, be the glory!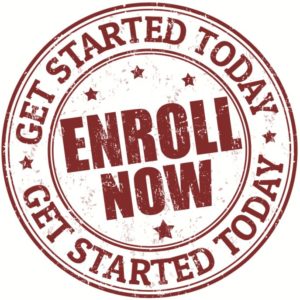 Learn more about ordination at the Christian Leaders Alliance. Interested in a low-cost degree? Check out the Christian Leaders College.
https://www.christianleadersalliance.org/wp-content/uploads/2021/01/Clergy-Licensing.jpg
662
616
Henry Reyenga
https://www.christianleadersalliance.org/wp-content/uploads/2020/05/Alliance-Logo-1-300x130.jpg
Henry Reyenga
2021-01-13 16:01:45
2021-01-13 16:01:45
Clergy Licensing and Ordination with CLA
My name is Karen. I live in Oceanside, California. I have been serving Jesus for about fifty years and never considered being ordained. However, I am currently enrolled in the Christian Leaders Institute (Learn more about online Bible classes, Click Here) to be an ordained Women's Minister. The classes are challenging, encouraging, and highly informative.
Serving the body of Christ has always been a part of my Christian walk. However, my service has not been at the forefront. It usually involves evangelism, teaching Sunday school, or supporting others by hosting Bible studies.
In the last three years, I branched out into something new for me. Even though I became a Christian while incarcerated, I never felt inclined to minister in prisons. When I did, I was surprised to see how God used my story. I began going to the local jail and a women's prison about forty-five minutes from me. I either taught Bible studies or supported those teaching. This led me to Kairos, an international organization.
My Introduction to Kairos Ministry
My introduction to Kairos was a visit to Donovan State Prison. I was invited to attend a Kairos Inside Graduation there. Men gave testimonies of how God changed their hearts during a weekend of Bible studies provided by a Kairos Inside team. Their stories moved me. I decided to look more into what Kairos had to offer. That is when I learned of Kairos Outside. Kairos Outside reaches out to women who have loved ones that are incarcerated or have been incarcerated themself. After my first year working with them, I felt a tug to become a Spiritual Director. The desire has not gone away. I decided to look into the requirements set by Kairos Outside and learned I needed to be licensed or ordained. This was when the Kairos Advising Leader recommended Christian Leaders Institute to become ordained as a Women's Minister.
With the pandemic onset, Kairos Outside National Officials ruled to support the national mandates to maintain social distancing and avoid large groups. The Kairos Outside in San Diego decided to have Kairo Outside Reunion meet via Zoom once a month. It has been reassuring. Even via Zoom meetings, we gain strength and encouragement from each other. We are in fearful and uncertain times. God always reminds us that "even though we do not know the future, we do know who holds the future." My prayer is that God will soon open the doors for us to meet in person again. It is a longing of the entire San Diego Kairo Outside family.
Kairos Weekend Retreat
Our primary outreach is weekend retreats we put together for the women impacted by incarceration. We desperately need a new meeting place as God closed the door for us where we have met for about twenty years. Please pray God opens the door for a place that can be available from a Friday evening to Sunday mid-afternoon at least once a year. We need two showers and a place for about forty to sleep, eat, and fellowship. The council's prayer is that God will provide a place to meet soon, so we will be ready to have a retreat when the Covid-19 shutdown is lifted.
The retreat costs money. Since we do not charge our guests, we do fundraisers. The fundraiser raises money, raises prayer support, and makes us visible to those who can benefit from our ministry. We need creative ways to do so. We pray God will give us ideas, especially with the limitations we currently face. I know we serve an awesome God who can meet our needs as we lay our ministry before HIM. I pray we learn more and more not to limit how God can provide.
Praying for Open Doors in Ministry as an Ordained Women's Minister
Without Pandemic limitation, Kairos Outside has Share Witness Account Pray (SWAP) meetings twice a week throughout the county. This is an important part of our follow-up ministry. I do think it is a vital part of the ministry. I started an unofficial Bible study with two women from Kairos Outside. We are using a Bible Study guide to study the book of Philippians. Due to illness or babysitting difficulties, we do not always meet in person. Our desire for fellowship is so great. When we cannot meet in person, we connect on the phone or via Zoom. God is encouraging our hearts as we look at how Paul was able to rejoice in uncertain times.
With my women's minister ordination with the Christian Leaders Alliance, I look forward to seeing how God will open doors and hearts. My prayer is that God will give me a clear word and insight when presenting a devotional or prayer with the women. I feel confident God wants me in this ministry. I wait patiently for God to clear the way for us to have retreats again.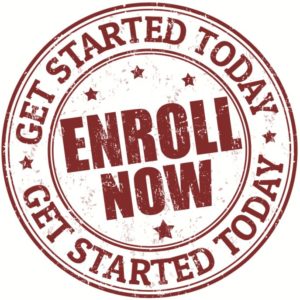 Learn more about ordination at the Christian Leaders Alliance. Interested in a low-cost degree? Check out the Christian Leaders College.
https://www.christianleadersalliance.org/wp-content/uploads/2021/01/Womens-Minister-2.jpg
888
570
Henry Reyenga
https://www.christianleadersalliance.org/wp-content/uploads/2020/05/Alliance-Logo-1-300x130.jpg
Henry Reyenga
2021-01-05 15:54:39
2021-01-05 15:54:39
Women's Minister Ordination Journey


My name is Biniyam Fikadu, and I am excited to be ordained as a Minister of the Word. I'm from Ethiopia. For the past eight years, I have been studying at the Christian Leaders Institute (Learn more about online Bible classes, Click Here). I also received a scholarship to study for my Associate of Divinity and Bachelor of Divinity at Christian Leaders College.
My Ministry Service
I served as a minister and house church leader for years. Recently, I moved to a new city called Hossanah and started to serve as a teacher and with the research and teaching material preparation team of the church. Besides, my friend Biruk Abubeker, a CLI student, is soon to open a training center. The training center has the vision to train spoken English for everyone interested, including church leaders and ministers, missionaries, different office workers, social workers, students of different levels, prisoners, orphans, and many others.
Ordination as Minister of the Word
This ordination as Minister of the Word has a great contribution to the service I'm going to provide. Every minister should have to minister the Word. As a Bible teacher, I love to minister the word, which is a gift of mine. This ordination with the Christian Leaders Alliance may not be functional in Ethiopia as ordination is not common. However, I have seen that people have great respect for ordination. This ordination will open the door to serve in my local church to a greater extent.
Christian Leaders Institute
Christian Leaders Institute equipped me with their ministry training. Almost all the courses are practical, and they helped me upgrade my Christian life with the help and power of the Holy Spirit. I want to share what I have learned with others. My future goal is to open a short-term mobile theological seminary to train those living in remote rural areas. Also, I have the vision to open a Christian Radio station (the first in Ethiopia). Then, I can arrange all the programs. However, I am waiting for God's provision for finance and materials. Please pray for the fulfillment of this vision. The corporate vision of CLI students in Ethiopia is to open a center for CLI in Ethiopia. We want to translate all the courses into the local languages.
Being a Minister of the Word is a practical way to teach what I live and to live what I teach. Teaching the word of God is a great responsibility, so being ordained as a Minister of the Word is taking both the authority and responsibility. I desire to serve the Kingdom of God, however, and where ever God leads me. I am a servant of God's Kingdom and want to train others, especially missionaries and local ministers.
God bless CLI and all the vision partners of CLI!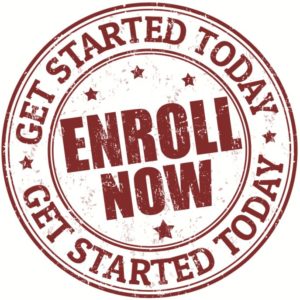 Learn more about ordination at the Christian Leaders Alliance. Interested in a low-cost degree? Check out the Christian Leaders College.
https://www.christianleadersalliance.org/wp-content/uploads/2020/12/2020-12-08_5fcfab1e30516_BiniwithBetty.jpg
1600
1200
Henry Reyenga
https://www.christianleadersalliance.org/wp-content/uploads/2020/05/Alliance-Logo-1-300x130.jpg
Henry Reyenga
2020-12-30 18:20:01
2020-12-30 18:20:01
Minister of the Word