Ministry Education at CLI and Ordination with CLA
I am Susan Pogue. I live at Riverview Pointe, which is a nursing home in Olmsted Falls, Ohio, USA. My ministry education at Christian Leaders Institute and ordination with Christian Leaders Alliance are a blessing to me.
My Early Years
I was baptized when I was nine days old with an established religion. At that time, we weren't allowed to read the Bible. While this faith is considered Christian, the member's contact with God was only through a priest.
As I grew up, I needed to know God on a personal level. He was always calling me, but I didn't know who He was or what He wanted me to do. I asked questions. The problem was I wasn't getting answers. Finally, I got kicked out of the church because I was still asking questions. That was the best thing that could have happened to me because I began my search for God.
I tried a lot of different religions and never found Him. Finally, I got a Bible and started reading. Like a lot of people who are new to the Bible, I began in Genesis. I saw how God formed everything and put it on the earth, but now what? When I got to chapter three, I gave up.
My Work Associate Witnessed to Me
I worked at a hospital. Every day I would meet a woman for coffee before work. The night before, she was at church, going to church, going to Bible study (a new concept for me), at a service, or something. I was confused. Why would anyone want to do that every day? Because she didn't want to get in trouble at work, she never talked to me about God. She only told me what she did at church the night before. After six weeks of asking her to take me, I convinced her to give me the address and meet me at her church.
It was an Apostolic Pentecostal church with speaking in tongues and dancing in the Spirit. I had never seen anything like that. I stayed in the back row (easy access to the door) and hung on to the pew. It was the first night of a six-week revival. I kept going back because there was something there. I didn't know what, but I wanted to find out.
My Salvation and Marriage
On night three, one of the ladies invited me to the altar to pray. I had been watching and hadn't seen anything scary. So I went. Then, I was surprised to find out, they were praying for me, but these were different prayers than I had ever heard. They were each talking to God about me. That night, I accepted Jesus into my life, and a few hours later, I was baptized. That was April 1980.
After I was saved, the Pastor's brother, Jimmy, got me involved in outreach. Every week, we would visit people and talk to them about God. I remember being afraid when Jimmy asked me to pray with someone. I didn't know how to pray except for The Lord's Prayer.
After a couple of years, I ended up marrying Jimmy, who was the pastor's twin and an evangelist. With my husband, I finally began my biblical education as we traveled to his speaking engagements. I not only learned about God and God's Word, the Bible, but I also learned what faith is and what it means to live by faith, following God's calling and direction on our life.
Further Ministry Opportunities
Unfortunately, my husband returned to his original Father in April 1999. Since then, God has had me on a beautiful journey. He sent me from Ohio to West Palm Beach, Florida. I was there 13 years working with homeless people. Also, I started an after school program for low-income children — the after school program allowed people to get to know me. As a result, I taught Sunday School, in my living room, for about 25 children and adults.
From there, I moved to Douglas, Georgia. There was a great church not far from my home. I got involved in Sunday School, went to Sunday morning service, and Wednesday night Bible Study. Of course, I can't forget the Ladies' Auxiliary. I finally knew why my friend from work was always at church. The church was also very involved in missions, both local and overseas.
My Current Life
I am now back in Ohio. God has blessed me with multiple sclerosis. I am permanently "disabled." Disabled is in quotes because God doesn't treat me as if I am disabled. Yes, I use a wheelchair always. I live in a nursing home. My income has been cut to $50 a month. (No, this is not a plea for money. God and I are doing fine with what I get.) Okay, it sounds disabled.
Let me tell you what God is blessing me with and doing in my life now. Everyone talks to me, so it is easy to talk to them about God. I am at church every service. I teach a Bible study at the nursing home.
Wednesday, I had six teeth pulled. Everyone told me how much pain I would have. My church had a children's program on Friday. I planned to work there as one of the volunteers. While everyone was telling me how bad I was going to be feeling, I kept telling them I would be okay because of what I was doing two days later for God.
On the day of surgery, two Tylenol handled any pain. The next day, I had BBQ ribs for lunch, a little hard but not bad. I worked at the party and ate pizza. I went to service on Sunday, Bible study Monday, called bingo Tuesday, and taught Bible study Wednesday. God is good, and without him, I could do nothing. Being "disabled" allows me access to people I wouldn't usually meet without the disease. These people include doctors, nurses, aides, therapists, dietary workers, transportation drivers, other residents in my nursing home, as well as staff, and the list goes on.
I Wanted a Ministry Education in 1968 and Now at 68 I am Getting One at CLI
Back in 1968, I wanted to go to college. I wasn't able. Now through the blessing of God and the opportunity at the Christian Leaders Institute, I am finally in school at age 68. I am taking these classes because I want more knowledge so I can teach better lessons as I continue my journey with God. Thank God for CLI because I can now get ministry education within my meager income. I was looking for a while and took a class here and there. But now, I can get top-notch training at CLI.
I don't feel that God is calling me to preach, evangelize, or pastor a church. I am being ordained as a Deacon Minister to give me credibility. The Chaplain here has asked me to start a Bible Study for residents with dementia and Alzheimer's. I believe God is calling me to work in ministries that will be a benefit to people who are marginalized by society: the disabled, victims of abuse, alcoholics, etc. and their caregivers or partners.
Please pray that I will remain in God's will as I continue my ministry education. Pray also for me as I begin the ministries I believe God is calling me to do.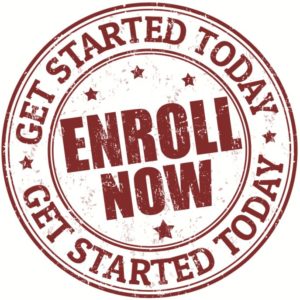 https://www.christianleadersalliance.org/wp-content/uploads/2020/01/Ministry-Education-and-Ordination-1.jpg
445
349
Henry Reyenga
https://www.christianleadersalliance.org/wp-content/uploads/2023/10/CL_Alliance_Logo_white_RGB-300x106.png
Henry Reyenga
2020-01-30 14:46:16
2020-04-06 12:36:22
Ministry Education and Ordination