Campground Minister Ordination Journey
My name is Tony C. Sparks, and I am on a campground minister ordination journey. I am 63 years old. My childhood was reasonably typical. I grew up in a household that regularly attended church while I was small. I have an older sister and a younger brother. Our parents saw that not only did we go to the church but went through the process at age 12 to join the church. This process consisted of one week of classes and going before the church leaders as someone of the age of accountability that qualified to be on the official church role.
I thought that was all there was to be a Christian. My memory on this procedure is repeating after the teacher the sinner's prayer and recognizing the church creeds as a qualification to be saved. I passed and thought I was saved. Wow, I found out differently in my late 20s!
Marriage Adventures
In 1983, I married my high school sweetheart, Doris Floyd. We dated again after many separations. I never did and never will stop loving her from our first encounter. My life started in a positive direction after Doris agreed to become my wife. This event was a definite life changer for sure.
The second positive life-changing event in my adult life was when my daughter Kelly was born in 1986. She now has seven kids of her own and has moved next to Doris and me in Archdale, N.C. All of a sudden, I became a family man. My family has significantly multiplied. And what a blessing each child brings to my life!
While my daughter was very young, we became campers. We enjoyed the atmosphere of family and friends regularly at two of the local family campgrounds. Frequently, we went to these local campgrounds along with ones at the coast and the mountains of the Carolinas.
A God Incident
One time, we were camping with some friends and family at one of the local campgrounds we frequented in the late 1980s. One of the men decided he wanted to talk to the visiting minister that had ended the earlier gospel singing service in prayer. He had some questions for him. When we got to the minister's camper, his wife came to the door and explained that Rev. Burke had a migraine and could not come out to talk. He was lying down, resting. Overhearing the conversation, Rev. Burke came out of his camper. He asked her to bring him his Bible. He had a true calling or would have never done this.
Since the Rev. Burke could not see well enough to read due to his migraine, he asked me to read out loud the verses he chose to answer my curious friend's questions with God's Word. When he posed a problem, Rev. Burke told me where to turn to and which verses to read. My friend was merely argumentative. The questions kept coming up: "How will I know if I am saved? What will I feel?"
After Rev. Burke had me reading scripture where God can not lie Titus 1:2, then John 3:1-21, Romans 3:23, Romans 6:23 and Romans 10-9-11, the reverend shook his head while his wife took his Bible from me and lead him back inside to rest. I can tell you that this encounter did not sway my friend. He talked around our campfire for several hours afterward.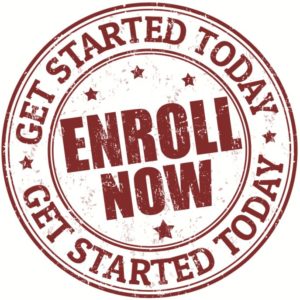 Saved by Grace
As the fire died down, I went into my camper, where my wife and daughter were fast asleep. I was very anxious and confused! I was astonished when I saw the sun come up the next morning without sleeping at all. All I could think about was all that Rev. Burke had said, along with the scriptures I read. My friend and Rev. Burke probably thought this experience was to influence my friend and hopefully lead him to the Lord.
However, as it turns out, I was the one under conviction. All of this was intended for me. God had his hand on me. He asked that I accept the greatest gift ever given by believing in his son Jesus and trusting his death, burial, and resurrection for eternal salvation. Praise the Lord, I did!
Serving God on My Campground Minister Ordination Journey
My thirst for knowledge continued as did our camping life experience. IN the early 1990s, I settled at a local campground that I now Pastor, Holly Bluff Family Campground. The previous Pastor there, Glenn Hurley, was my mentor. I became his assistant filling in preaching when he was out of town. During his hospital stays and stay at the nursing home, we had this running joke with the staff. When asked who he was to me, I would say, "He is my Pastor." When they would ask who I was to him, he would say, "He is my Pastor." He retired and passed me the mantle in 1998. Rev. Hurley has gone home to be with the Lord.
I am licensed through my home church, Faith Baptist Church Archdale, N.C. The Pastor at the time was Thurman Smith. Rev. Smith has since also gone home to be with the Lord.
I retired from my regular job three weeks ago. Since I still pastor at Holly Bluff Family Campground during the summer camping season (which is seven months out of the year), I applied for a position at an RV Resort in Florida where I spoke last February. If it comes to pass, it would be for the winter months, and that will fill my schedule so I will be busy doing the Lord's work year-round.
Free Ministry Training at CLI on My Campground Minister Ordination Journey
Thanks to Christian Leaders Institute for offering this free training and the class for ordination! The employer where I applied in Florida has requested that I get ordained. Since I don't believe in ordering certificates online, I need the classes and ordination that CLI is offering. If one has a calling on their life to preach the Gospel, it sparks a thirst for continuous knowledge. Thank you again for this offer of knowledge and service for our Lord!
What a blessing it has been to have this opportunity for Christian ministry training and to be qualified for ordination with the Christian Leaders Alliance. Praise the Lord, it is free! I intend to purchase the kit and merchandise at the CLI store to help with the expenses of this training.
Please pray for me and my ministry to be a light in a dark world for our Lord Jesus. I plan to be in two RV resort settings throughout the year. Pray that I am an excellent evangelist and a capable shepherd to the Lord's flock as well.
Keep up the excellent work! God bless your ministry!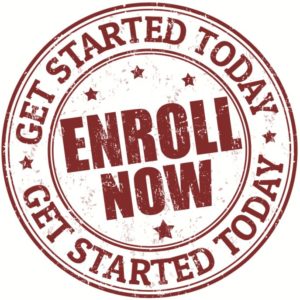 https://www.christianleadersalliance.org/wp-content/uploads/2020/03/Campground-Minister-Ordination-1.jpg
319
286
Henry Reyenga
https://www.christianleadersalliance.org/wp-content/uploads/2023/10/CL_Alliance_Logo_white_RGB-300x106.png
Henry Reyenga
2020-03-12 14:31:34
2020-04-06 12:30:45
Campground Minister Ordination