My Journey to Becoming an Ordained Leader
My name is Mrs. Benedicta Nsisong Mbong, and I am becoming an ordained leader with the Christian Leaders Alliance. I'm a Nigerian from Delta state. Born to a family of nine children, I'm the eighth. I received Christ when I was 13 years old.
My Ministry
Today, by God's grace, I'm the founder of Fulfilling Singlehood and Marriage Ministry International. It is a ministry committed to helping single and married people live fulfilled lives. I received the call to start FSMMI in 2013. Before then, the Lord opened my eyes to a gap. Some single people feel that they have to be married before they begin fulfilling their purpose and married people who saw their marriage as a distraction to their mission. In 2013, the Lord led me to start a virtual ministry to teach that a fulfilling life is possible, whether single or married.
Study at Christian Leaders Institute
I have always had a strong desire to know God at a deeper, more intimate level. I desire to live my life serving Him and telling the world about Him. In April of 2018, I thank God I came across the Christian Leaders Institute. It was at a point when I had to be off work for two weeks due to an accident. Therefore, I was alone at home, something that had not happened to me in years.
This alone time led me to a time of prayer and soul searching. It was also during this time I came across CLI. Since then, I am addicted to CLI's classes. They have helped me in my knowledge of the Word and with my worldview. They have blessed me in my ministry. I am grateful to the President, Pastor Henry, and to Dr. Feddes, my sister in Christ, Abby, and the entire CLI Team. God bless you all!
Deacon Minister Ordination
Recently, on January 28, 2020, I had an interview with Abby and Florence from CLI. I interviewed to be a CLI volunteer growing CLI in Nigeria and our churches. I'm grateful for these opportunities for service, and trust the Lord will help us do many great things as He guides us.
Abby encouraged me to take the Deacon Ordination Class for becoming an ordained leader. So, I discussed it with my husband, and we prayed for the Lord to lead us. Now, I have completed my deacon ordination course.
The ordination courses are enlightening and inspiring. Professor Henry Reyenga has a certain gentleness as he leads the classes that make you ponder every word and understand what it is you're signing up for as a Deacon minister. The personality tests opened my eyes to a lot of things as well. Please, pray for me that the Lord will help me fulfill my ministry without reproach.
Becoming an ordained leader with the Christian Leaders Alliance will set me up for greater effectiveness. Also, the anointing I'll receive at my ordination will catapult me forward in my ministry, marriage, and life. Please, pray for me that the Lord will help me fulfill my ministry without reproach.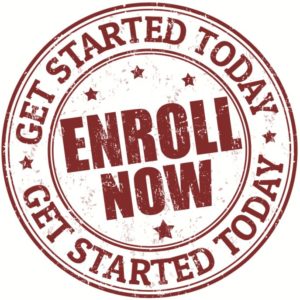 https://www.christianleadersalliance.org/wp-content/uploads/2020/03/Becoming-an-Ordained-Leader-1.jpg
671
486
Henry Reyenga
https://www.christianleadersalliance.org/wp-content/uploads/2022/09/Screen-Shot-2022-09-09-at-10.13.26-AM-300x129.png
Henry Reyenga
2020-03-23 15:37:51
2020-04-06 12:29:43
Becoming an Ordained Leader