On Fire Ordained Minister: From Ice to Fire
In my gardening business, I have the opportunity to pray for some of my clients occasionally. I have been blessed to see a couple of people healed, and God is changing people's circumstances. I am thankful for the words the Holy Spirit gives me to speak. It is a gift to be able to share God with people. Read full story…
Hello, my name is Chris Wirdnam, and I am an on fire ordained minister with CLI and CLA. I live in the south of England, the UK, with my wife, Michelle. I have just finished a class with CLI, and I am very excited that God is taking me on this journey with Him.
My journey to faith started when I was a child. My neighbor took my sister and me to Sunday school every week with them for several years. In my late teens, I read a book that convinced me that religion was just a method of control. So, I turned away from God, rejecting His very existence.
I suffered bullying all of my childhood and difficulties at home, which I buried deep inside. At twenty, I had a breakdown and became cold, hard-hearted, and dead inside. I lived in a world of darkness. Everything was black, my clothes, my home, everything.
Meeting My Wife and God
It was during therapy that I encountered philosophy. It helped open the door to the possibility that God might exist. However, only because I could not prove that He did not exist. I was agnostic.
Volunteering for a local conservation group led me to an interest in plants and wildlife. Eventually, I started my gardening business. It was through this business that I met my wife, Michelle.
It was Michelle's journey to faith that brought me back to God. In her baptism preparation sessions, I was asked by her minister about my faith. I explained that I was an agnostic since you can't prove if God was real or not. He asked if I had read the Bible. Then, I realized my position was based upon other philosopher's opinions and not my research. I accepted his offer of a Gospel of Mark, thinking I would find many philosophical arguments and would remain as I was.
However, upon reading it, a deep passion for knowing more burned inside me. In the next session, the pastor gave me another gospel. I had to wait nearly two months before getting my hands on a Bible to read. When I did, I couldn't put it down. A month later, in a church service, I decided to invite Jesus into my heart. I wanted to know Him. He ignited a passion in me so intense it was uncontainable!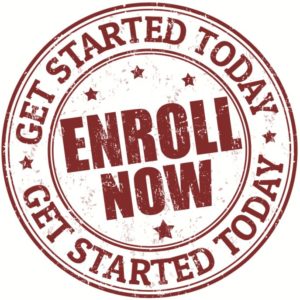 Ministry Calling and Ministry Training at CLI
Within the year, God had me preach my first sermon, and then I got baptized. I was invited to preach at other churches too. Later, I became a home group leader for a short time. I sensed God was calling me to something as many people told me I should become a pastor or minister. The diocese vocations officer agreed I have a calling and gifting, but their training pathways were not open to me.
How delighted I was when I discovered the Christian Leaders Institute. There I could receive all the training I needed free of charge. I study from home at my own pace while still doing my gardening business in the daytime.
By training with CLI, I'm hoping to become better equipped to serve. I want to bring the Kingdom of God into my local community through small groups and house churches.
On Fire Ordained Minister with CLA
The deacon ministry training has been valuable in confirming God's calling. It gives me confidence that I'm following God's leading to serve His Kingdom. It gives me an inner confidence that my peers confirm and endorse this calling. I know God has doors He is about to open for me to serve others in God's love.
This deacon ordination with the Christian Leaders Alliance is a foundation for the ministry God has planned for me. A door is opening for me as a men's small group ministry leader as well as further preaching opportunities at my church and another local church.
Further Training at CLI
The training from CLI has been fantastic. It has shed light on some things and helped me draw closer to God. I want to know Him so much more. There are things I may not have seen about myself had I not joined CLI. All these classes, God is using to mold and shape me. The Bible says that "those He calls, He equips," and through CLI, this scripture is being fulfilled in me.
It would be great if you prayed that people would receive the love of God through me so that as I serve, God's kingdom will be made known, lives transformed, and people closer to Him. Also, please pray that I may know God our Father more personally each day. My heart yearns to know Him and love Him so much more profound. The more I know Him, the more I can share Him from the heart.
Bless you!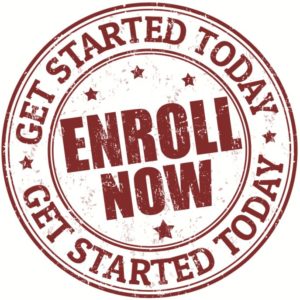 https://www.christianleadersalliance.org/wp-content/uploads/2020/03/On-Fire-Ordained-Minister-1.jpg
1030
694
Henry Reyenga
https://www.christianleadersalliance.org/wp-content/uploads/2022/09/Screen-Shot-2022-09-09-at-10.13.26-AM-300x129.png
Henry Reyenga
2020-03-24 13:24:04
2020-04-06 12:28:58
On Fire Ordained Minister