Authentic Ordination Journey Led to CLI and CLA
Greetings, I am Sean Wulff, and here is my journey to authentic ordination with the Christian Leaders Alliance. In life, we have moments that change the direction of our future to a new path or choice. I praise God that at the age of 16, I met Jesus Christ, my Lord and Savior. I finally understood the depth of His love for me, having known damaged love relationships in my parent's divorce, rebellion, and separation, meeting Jesus was that life-changing moment.
Called to Minister on My Journey to Authentic Ordination
Since then, I want to help others and encourage hurt and broken people to trust the One that will make a difference. I am presently tri-vocational. I pastor a community called OUR CHURCH and work my regular job. OUR CHURCH is a family-focused church plant. It encourages fun corporate and life-changing worship, ministry, and outreach as an act of love to a world in desperate need of knowing God. Led by the Spirit and love, we walk "the windy path." I have a beautiful, loving wife and two amazing teenagers. I am indeed blessed.
As the pastor of an independent church, I have struggled to register as a minister so I can officiate weddings and register as a Commissioner of Oath. The government requires you to have Ordination credentials before they process an application. This struggle has been a significant frustration in the last five years of my ministry. I needed the couple to marry in the court before I did a service, which often happened on different days.
My Journey to Authentic Ordination Led to CLI and CLA 
I studied with other institutions that could not help. Their policy is that the traditional church body you belong to initiates ordination through a bishop, etc. My path is down a different route. It leaves me isolated from the conventional means of ordination through a traditional church. I never felt comfortable affiliating just get ordination, neither was that my calling by God. So, I waited patiently to see how God would remedy the situation.
Since finding the Christian Leaders Institute and Christian Leaders Alliance, God has been teaching me amazing and beautiful things. Things about myself and ministry through the material that is life-changing and spiritually liberating. It benefits my ministry beyond words. Studies in the past have been a means to an end. Christian Leaders Institute study and Christian Leaders Alliance Ordination helped me. Now, I see that my studies are to inspire and change my life and ministry. I put God first and serve now in the covering of my CLA Ordination.
Ordination and study have set me free to be who God has called me to be and to serve with a teachable spirit.
Thank you, CLI and CLA! What a liberating, spiritually empowering experience this has been, Praise God!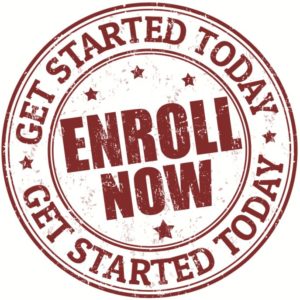 https://www.christianleadersalliance.org/wp-content/uploads/2020/04/Screen-Shot-2020-04-16-at-11.31.13-AM.jpg
406
338
Henry Reyenga
https://www.christianleadersalliance.org/wp-content/uploads/2023/10/CL_Alliance_Logo_white_RGB-300x106.png
Henry Reyenga
2020-04-17 18:21:38
2020-04-17 18:21:38
Authentic Ordination Journey