Credentialed Ordination with CLA
Hi, I'm Tilisa Crandell, and I am excited about my credentialed ordination with CLA. I am also delighted with my growth and study opportunity through the Christian Leaders Institute. My husband and I are pastoring a new church in our community of Cold Springs, Nevada. Cold Springs is on the California/Nevada border and about 20 minutes from Reno. Our town had one church for the past 30 years. We started a new non-denominational church about 18 months ago, more of a move and start-over from our church in Reno. It met for about four years before, but we couldn't get any momentum going.
Warming Hearts for Jesus in Cold Springs
We moved to Cold Springs about five years ago. Then we wanted to move our church to our neighborhood. However, God had different plans. So it took us almost three years before God opened the door in our local elementary school. We are a small congregation of about 50ish people (we can have 35 one Sunday and 50+ the next). I like to call it "church family-style."
Recently, I had the privilege of 'door to door' marketing for my church. I hung over 2000 door hangers at homes in my community. What an exciting adventure! Some folks ignore you, some are polite, some funny, and some downright rude and mean. This ministry has opened my eyes to the need for Jesus for everyone!
Previous Education and Study at CLI
My husband is finishing up his Doctor of Ministry at Multnomah University in Portland, Oregon. We are developing a leadership ministry team. I desire to 'up my game' so to speak with furthering my ministry education. I hold both a Bachelor's and Master's degrees in Human Development and Family Studies, which has helped with my ministry. Additionally, I have over 18 years of non-profit management. That helps in my ministry roles in church administration, volunteer team development, and the legalities of running our church.
Stepping out in faith for Jesus and sharing God's love has helped me have more compassion for my fellow neighbors. I see that God has my husband and I right where He wants us. This ministry training opportunity to grow personally, spiritually, and professionally is a true blessing! Furthermore, the deacon minister credentialed ordination with the Christian Leaders Alliance is tremendous! I can't wait to see where this training and ordination takes me!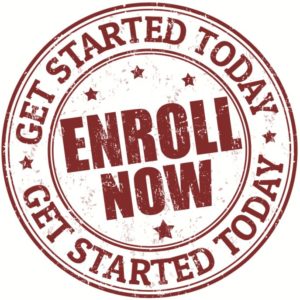 https://www.christianleadersalliance.org/wp-content/uploads/2020/04/Credentialed-Ordination-1.jpg
652
629
Henry Reyenga
https://www.christianleadersalliance.org/wp-content/uploads/2022/09/Screen-Shot-2022-09-09-at-10.13.26-AM-300x129.png
Henry Reyenga
2020-04-20 13:46:47
2020-04-20 13:46:47
Credentialed Ordination