Hello, my name is Jeffery Riles, and I am excited about my recovery ministry ordination. I live in Arizona, close to the city of Phoenix, in the USA. I am a follower of Jesus Christ married to Lucinda Marie Thierry Riles. Also, I have two children from this marriage and four from my previous marriage. God blessed me with six grandchildren as well.
My Early Years
My journey into faith in Jesus Christ began when, at age ten, I accepted Him as my Lord and Savior. In my 20's's, I acknowledged my mother's constant prayer for my salvation in my childhood years. It was years after this experience that I realized I am also the product of a church bus ministry. My father had a career in the United States Air Force. We were stationed on Hickam Air Force Base in Hawaii. In the first two years, we lived in a local community several miles from the base. It was in this little village that I, along with one of my brothers, caught the bus to ride to church. With all of the other children, we went down into the basement and attended the children's church.
One day, the lady in charge of the children asked if we would like to invite Jesus into our hearts. She explained what this meant in terms that I could understand but told us to come back after discussing it with our parents. I was so excited. It was something I wanted. On the bus ride home, I told Jesus that I wanted him in my heart. I followed the "teacher's" directions on confessing my sin and asking forgiveness. Then I asked him to save me from all my sins by coming into my heart. Before I got home, I was his, and He was mine. Although I have never looked back or doubted my salvation, there have been times when I did not walk in his light.
Pastor's Challenge
A few years ago, my senior pastor presented a sermon series on dangerous prayers. He challenged us to pick one and pray it. However, he warned us, "If you do, the results may be more than you expect." As I listened, sitting there smugly, I knew I did not want to have anything ahead of Jesus. My pastor asked us to pray a prayer of brokenness, again warning us that this prayer is dangerous. That we should not do it unless we are honest.
Then and now, I do not want anything ahead of Christ. I did not believe I had placed anything before him. So, I honestly prayed, "God, do a deep work in me. Do whatever it takes to break me." It changed my life. I asked God to do a deep work in me. He did and continues today. I never broke before. I have been repentant and forgiven, but broken, never. What had I placed ahead of God? My job and my pride were. These two things like idols made of clay he ground beneath his feet. All that remains is Christ.
Six days after praying that prayer, I resigned from my job. I never realized how much self-pride I had. So much so that as a teacher, I broke school policy and rules to "save" students. Although my intent was initially to bring them to a place where they could choose Christ, I lost sight of that calling. Somewhere along the way, it became about me rescuing them. It became me leading them out of a life of drugs, sex, and abuse.
Journey to Recovery Ministry Ordination
My journey from that point to today has been one of falling deeper in love with Christ. I've learned to die to myself every day. It took me, and now my wife, into the ministry of recovery. In recovery, I found a grace so amazing! I experienced Christ and his healing for my life in such a way that his calling for the next stage of my life is to pour myself into recovery ministry.
This journey that God has placed before me involves ordination and assignment into addiction recovery ministry. The first part was to become a Licensed Christian Wedding Officiant here in Arizona. Not all people – especially those in recovery – have a pastor or other Christian leader in their life, especially one they would want to handle such a big event. Because a Christian wedding officiant plays a vital role in communicating the couple's journey, especially if they are recovered or in recovery, many in recovery will ask a secular officiant to conduct the service to avoid this area of Christ's victory in their lives.
As I lead in a recovery program in my local church, God is placing people in my path who may want someone officiating who understands who they are. They want a person who understands their past and knows their particular future.
Free Ministry Training at CLI and Recovery Ministry Ordination at CLA
I am grateful for the free ministry training at CLI and the Deacon Ordination Training. Our local church is scripturally based and Elder led. However, we do not have Deacons, ordained, or otherwise. We do have wonderful ministries within the body, which includes a recovery ministry.
It is in this ministry that my wife and I are servant leaders. It is this ministry that I believe God has uniquely equipped me to serve. There is a sense of legitimacy that comes with CLI's ministry training and a Christian Leaders Alliance recovery ministry ordination. It says to others that I am preparing to serve and that others close to me recognize God's calling in my life. Finally, it tells our local church that I am committed to this particular ministry and committed to our congregation. A huge thank-you must go to CLI. The training I received has strengthened my understanding of service.
Please, pray for my wife and me, that as we lead in recovery, we continue in our sobriety. We know no weapon formed against us will prosper, but temptations come, spiritual warfare is real.
Thank you all, God is so good!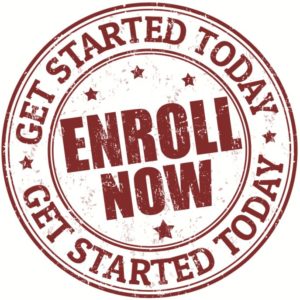 https://www.christianleadersalliance.org/wp-content/uploads/2020/04/Recovery-Ministry-Ordination-1.jpg
742
856
Henry Reyenga
https://www.christianleadersalliance.org/wp-content/uploads/2022/09/Screen-Shot-2022-09-09-at-10.13.26-AM-300x129.png
Henry Reyenga
2020-04-22 15:07:55
2020-04-22 15:07:55
Recovery Ministry Ordination Journey