My Calling Journey Led to CLI and CLA
My name is Stacey Brown, and my calling journey has led me to CLI and CLA. I live in a small fishing town in Texas and enjoy fishing with my husband of 29 years, Archie. Photography and walking on the beach from time to time are other enjoyments of mine. I have two children. My daughter is 33, and my son is 28. I am 56 years old, and I love Jesus. He is my only hope and salvation.
I received Jesus as my Lord and Savior at the tender age of ten when I went to a Billy Graham crusade with a friend and her family. I did not grow up in a home where we went to church, so that experience was not nurtured at all. My experience as a child was quite the opposite of what I know today as a loving Christian family. However, that is not to say there wasn't love.
Early Struggles
As a child, we moved more times than I can count. We went from house to house. Sometimes, we lived in a motel and other times with friends or family. We moved so often because we could not pay the rent, and the landlord evicted us. My dad struggled with alcohol. Therefore he could not keep a job. Although my mom made the best of it, of course, it had an impact on how I wanted my life to go. I made inner vows as a child that eventually became strongholds in my life.
The strongholds and demands I put on myself were impossible to keep. They set me up for failure in many ways, especially in my expectations of the people in my life. I would do almost anything in my power to ensure my life, marriage, and home had smooth sailing. Although it pains me to say this, I compromised my ethics to please, my then, husband. I don't blame him for my choices. However, as a couple, we could not maintain the marriage because the compromises were too severe for me to overcome at that time in my life.
In my heart, I always knew Jesus was with me even though I knew nothing about God's word or even how to begin an intimate walk with Him. That salvation experience I had as a child permeated my being, even then. So I prayed with childlike faith; however, that was as far as my relationship with the Lord went.
Drawing Near to God on My Calling Journey
My calling journey with the Lord took a turn for the better in my early thirties. Although I cannot pinpoint the exact moment God moved in my life, I look back now and see how He gradually brought out of the pit I was in and set me upon His Rock, Jesus. Even though my conscience bothered me at that time, I do not believe that is what God used to draw me close to Him. It was the Spirit of fear and the torment in my mind that God used to guide me into trusting in Him.
I was afraid of almost everything. I began to find it hard to find any sort of peace in my life. When someone very close to me was diagnosed with an incurable disease, I feared for her and me! I knew this fear was totally out of control. Mainly because I worried more for myself than for her, to support her and get help for myself, I agreed to go to church.
Changed in the Lord on my Calling Journey
After going to church for a while, I began to hear God and feel Him working in my life. Then, the relationship with my friend went south, and so did my place at her church. I believe that pain, coupled with the loss of my mother a year before, sent me into a whirlwind of emotions. I began to question my worth and the choices I was making. Since I was touched very deeply by the Holy Spirit during some of those times at that church, I decided, with the nudging of the Holy Spirit, that God was the only way to go. The church was the place to find Him and grow, so back to church, I went!
It wasn't too long before the shame of living an ungodly lifestyle set in. After much prodding, I was able to make my way to the altar, repent, and lay my burdens down before the Lord. For the first time in my life, I began to feel as though the Lord heard my cries. I knew He was there with me and calling me into a life of peace with Him.
God's Purpose
I believed in my heart that God had a purpose for me. It was slow going, but eventually, I gained knowledge in the scriptures and a heart to serve the Lord. At that point, the church leaders asked if I would be a youth leader in our little church. It was an excellent experience for me, and I probably learned more than the kids. From there, I went into women's ministry, which is where my heart is still to this day. God has put a burden on my heart for women that struggle with acceptance and worthlessness, as I did.
So many women have believed the lies of the enemy. Therefore, they walk in fear, thinking they have nothing of value to bring to the table, much less to the kingdom of God. In the effort of thwarting these lies and encouraging women, I boast not in myself, but in the Lord, who has opened a door for me to host a three-day women's conference every year in my home. Through that conference, I continue to be a part of ministry wherever the Lord leads me.
My Calling Journey Led to Ordination with CLA
The Deacon ordination with the Christian Leaders Alliance will not only confirm the calling of the Lord on my life but also extend opportunities to minister more. If it is God's will for me, I would like to start a home church and expound on conferences that share the gospel of Jesus Christ. Also, I want to be available to officiate weddings, funerals, and baptisms. The work of the Lord is the most fulfilling thing I have ever done and ever will. In receiving a Deacon ordination, there are a countless number of doors that God can and will open for me.
My Calling Journey Led to Classes at CLI
My reason for taking these classes at the Christian Leaders Institute is to gain a better understanding of God's word. Then I will be better equipped and ready to share the gospel of Jesus in a way that helps others to understand and come to the salvation of the Lord. My prayer is that through the completion of each class, the confidence I have in the Lord will rise to new levels, guiding me in the direction I need to go according to His plan for my life.
The ordination class has helped me to understand better the roles in which an ordained minister should walk. I was touched with the lesson on baptism and learning of why babies should or could be baptized. Dr. Feddes did a marvelous job presenting the evidence needed to confirm baby baptism. As someone who always heard it is best to wait on baptism until one can make a choice for themselves, I now believe it is just as important to welcome every child into the family of God through baptism. Each lesson held its own and taught me something new from both a biblical standpoint and to look at myself and how I can improve to serve the Lord better.
Why CLI?
I chose CLI because my husband retired, and finances are tight. I considered going back to work, but my heart is in the ministry. It is what I desire most to do. Although I have several years of learning behind me, when applying for a job in a church or similar avenues, they look highly upon Christian training, as they should. After researching my options to obtain the education needed for these ministry opportunities, I found CLI. It gave me hope to further my education and get the proper training required at a minimal cost.
The love Jesus has shown me is beyond any words that I can ever express, but I sure like to try. From my childhood until now, God has taken me as His own and given me a sacred place to find strength, peace, rest, and hope. Through every trial and triumph, I know without a doubt that God has brought me to the place I am today. It is a place of complete and utter hope in Jesus. Hope is something that no one can ever take away from me and leads to eternity. For that, I am ever so grateful! I now have the heart to share His love with others. I want to share the hope of the gospel that produces a life full of goodness in Jesus the Christ.
Hope maketh not ashamed; because the love of God is shed abroad in our hearts by the Holy Spirit which is given to us, for when we were yet without strength in due time Christ died for the ungodly (Romans 5:5-6).
Calling Journey Life Scriptures and Prayer Request
Many scriptures touch my heart. These two describe me most for both my personal life and ministry.
For God has not given us a spirit of fear, but of power, and of love, and of sound mind (2 Timothy 1:7 KJV).
Care for the flock that God has entrusted to you. Watch over it willingly, not grudgingly – not for what you will get out of it, but because you are eager to serve God (1 Peter 5:2).
Please, pray for the women's conference I host in October. Pray for the ladies who attend, that the Holy Spirit will touch them. Also, pray for the speakers, that they only speak what the LORD is leading them to say. Pray for the fruits of the Spirit to follow them both during the conference and after the meeting ends.
Thank you, CLI vision partners, for all you do to help others reach their ministry goals. May God continue to grow your ministry, in Jesus' name, Amen!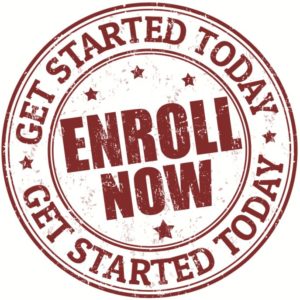 Learn about ordination at the Christian Leaders Alliance. Interested in a low-cost degree? Check out the Christian Leaders College.
https://www.christianleadersalliance.org/wp-content/uploads/2020/05/Calling-Journey-1.jpg
1030
751
Henry Reyenga
https://www.christianleadersalliance.org/wp-content/uploads/2023/10/CL_Alliance_Logo_white_RGB-300x106.png
Henry Reyenga
2020-05-26 13:45:18
2020-05-26 13:45:18
Calling Journey Led to Ordination