My name is Greace Shiminenge Aerfaa, and I am receiving clergy recognition through my ordination with the Christian Leaders Alliance. I am a Nigerian, and I am 50 years old. Born to a polygamous family, my mum was the second wife. She gave birth to five children, and I am the firstborn. My mum died, so I am now a mother to my brothers.
I married, but I lost my first husband. I have a son who is 24 years old now. My son is a source of joy for me. I am blessed to have him.
After some years, I remarried. But it was the worst mistake of my life. It was an abusive marriage. God was always challenged in that marriage. Before that marriage, I did not always obey the voice of God. If I did, I wouldn't have gotten into that marriage. However, I give God praise because he heard my cry and delivered me. I praise him.
My Faith Journey
How I came to the Lord is miraculous. In the year 1994, I was in my courtyard, when the heavens opened. The songs were angelic. It was worship. From that moment, there was an unexplainable hunger in me to go to church as the Lord himself led me. In that same year, I gave my life to Christ. My baptism by immersion was in 1995. I received the gift of tongues in 1997.
I prayed and asked God to show me my purpose. The revelation I got is of me preaching the message of repentance in different places. So, I have been to various places preaching the gospel of Christ. I also serve in Primary and Secondary Schools in evangelism.
Presently, I live in Nasarawa State, Keffi, Nigeria. Keffi is a distance of 50 km to the federal capital Abuja. Currently, my mission field is a manufacturing company. Many youths are the factory workers, who I am leading in the ways of the Lord. I know that God has placed me in their midst for a purpose, and that purpose, God will bring to fulfillment in Jesus' name.
Study at CLI and Clergy Recognition through Ordination with CLA
The reason for my enrollment in the Christian Leaders Institute is for me to acquire more knowledge in leadership and for certification and ordination. My dream is to be certified by an organization like CLI and the Christian Leaders Alliance that are based on God's word.
This type of formal education will help me have proof of being trained, and my certification from CLI is recognized worldwide. I found CLI with my consistent online search for a free Christian institution that offers genuine training and ordination. I did not want the type that you just pay money and buy a certificate. After checking out CLI, I discovered that it is genuine. So I stayed with CLI, and I am happy I did.
The Christian Leaders Alliance ordination encourages me to do more for the kingdom because I have received quality training. The CLA ordination is an ordination like no other! CLI is an international body, and whatever is taught or done in CLI is open to the world. The opportunities in ministry with this clergy recognition are innumerable!
Ministry Service in Jesus' Name
CLI has opened my eyes to ministry in a different dimension. Now I understand more clearly what the Lord spoke to in a dream about servanthood in ministry. Thank you, CLI, for shedding more light on my service to God and humanity.
Ministry is challenging, but with the right training, which CLI offers, and the proper support and spiritual backing from our Christian Leaders Alliance family, we will surely fulfill our purposes.
The free ministry training and ordination for clergy recognition is a tremendous blessing, making the work of the called without the hassles of financial strain, which is usually a significant challenge for training in ministry. With CLI, the future of my ministerial calling is bright.
Please, pray that my ministry will harvest more souls for the kingdom of God and our Christ.
Pray along with me for revival and divine visitation of God on the community where I am doing ministry presently.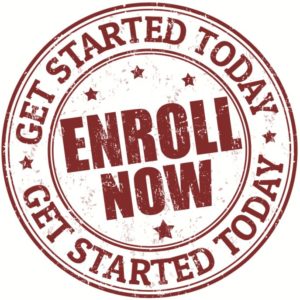 Learn about ordination at the Christian Leaders Alliance. Interested in a low-cost degree? Check out the Christian Leaders College.
https://www.christianleadersalliance.org/wp-content/uploads/2020/06/Clergy-Recognition-1.jpg
1030
614
Henry Reyenga
https://www.christianleadersalliance.org/wp-content/uploads/2022/09/Screen-Shot-2022-09-09-at-10.13.26-AM-300x129.png
Henry Reyenga
2020-06-15 15:15:54
2020-06-15 15:15:54
Clergy Recognition - Ordination