Hello, my name is Nicolle Stinson, and here is the story of my life coach ministry journey. I live in upstate New York and have lived there all my life. I am a wife to a wonderful man and a mom of four grown daughters and a five-year-old daughter. Currently, I work in web development from home. My husband works full time. We enjoy camping together in the summer and are very active in our local church and in our community.
My Youth
I grew up in a home that didn't speak of the church. I was introduced to Jesus through a church group in school and accepted Him as my Savior. My childhood was troubled from the age of 11, however, as my parents divorced and my mother worked most of the time. One day, at one of the church groups at school, a church worker told me I hadn't colored my picture well enough. That was the beginning of me believing the lies of the enemy. I began to be very insecure and believe I wasn't good enough. As my teen years came, I covered my insecurities with partying and boys.
Finding Jesus Again on My Life Coach Ministry Journey
Into adulthood, I had four children and three failed marriages. I thought a successful career would prove to the world that I wasn't a mess. Still, I felt empty. One day, while I was working an overtime shift, my babysitter took my children to a church youth group, and they came home excited. Over a few weeks, their excitement became contagious, and I also ventured into the church. That was it. Jesus grabbed me by the heart and my prodigal journey ended.
Another Prodigal Journey
Sin can sometimes have a very firm grip on you. I gave in to the enemy again and did not fully surrender to Jesus. Another decade of abusing alcohol, drugs, and my family came. I even hurt members at church. I was hurting people because there was so much pain in me, and I couldn't make it go away. Rock bottom came. I agreed to unethical decisions in my career in exchange for a large monetary bonus. I told myself it was okay since no one was getting hurt. The end result? My arrest, public shame, Guilt, and days of crying out to God because I had nowhere left to go.
God Called Me on My Life Coach Ministry Journey
One day, I was up all night and decided to walk with my 3-year-old to the convenience store around the block to get her breakfast and myself a coffee. The store was right past the church. As I was walking past the church, something made me stop, and I clearly heard, "Go inside." I was tired from not sleeping so I simply shook my head and tried to keep walking.
I took another step and again heard the voice as clearly as the last time, "Go inside."
I said out loud, "I can't."
Again, I heard, "Go inside."
So, I told my daughter, "We have to go into the church." She happily agreed. I went in and felt so welcome and peaceful. I made amends with each person I hurt, and my prodigal journey ended that day.
Since then, I have an undeniable hunger for God's Word. I have a newfound understanding of His Word and my walk with Him is new. I am finally free. On Christmas Eve, God called me to ministry. I was not sure at first the type of ministry.  However, after much prayer and contemplation, I am called to exhortation. I will encourage women to return to God's Word and a walk with God.
My Spiritual Journey Leads to Pursuing a Life Coach Certificate at CLI
I find myself more and more joyful each day, waking with a desire and hunger for God. Furthermore, I have a newfound love for encouragement. Now, I have words for others that I have never had before. A Life Coach Certificate from Christian Leaders Institute will be beneficial to me. It will further help me in my dream and hope for others to be uplifted in their walk with the Lord. I hope to help them recognize their strengths and abilities as well.
My Life Coach Ministry Journey
As I begin my journey as a Life Coach Minister, my hope is to help uplift, encourage, and build up many others to do the same. What joy to see more disciples come into the kingdom! What joy to see more people find their way through Christ alone!
Being ordained with the Christian Leaders Alliance is a new step for me. It prepares me to serve in my called role and have the credibility ordination brings. God has opened many doors for me since calling me to ministry and each new day is an exciting kingdom adventure!
God Uses Me
Since being called to ministry, I started an online women's ministry. We will read and study God's Word together over a year and encourage each other along the way. This ministry grew to 2600 members in under four months' time. Praise God! I also published a Bible journal that prompts you to journal your thoughts each day while reading your Bible. This is not something I would have ever imagined doing. God has been moving in my life each day since I surrendered to Him!
Last month I published a prayer journal to be a companion to the Bible journal. To say that these things were out of the realm of my human capabilities is an understatement, but with God all things are possible! He has time and again confirmed my call.
This online ministry now has others recognizing and utilizing their gifts. We have a scripture writing group, a sign language ministry, blessing swaps, children's pen pal fellowships, and so much more being added.
Continued Education at CLI
I have plans to continue my education at Christian Leaders Institute and pursue a bachelor's in divinity. Please, pray for me to align my work with God's will at all times. Thank you!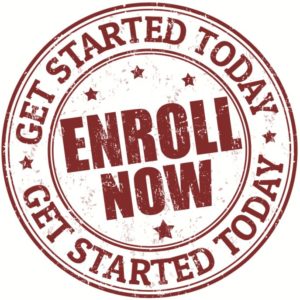 Learn about ordination at the Christian Leaders Alliance. Interested in a low-cost degree? Check out the Christian Leaders College.
https://www.christianleadersalliance.org/wp-content/uploads/2020/06/Life-Coach-Ministry-Journey-1.jpg
400
338
Henry Reyenga
https://www.christianleadersalliance.org/wp-content/uploads/2023/10/CL_Alliance_Logo_white_RGB-300x106.png
Henry Reyenga
2020-06-19 13:39:24
2020-06-19 13:39:24
Life Coach Ministry Journey