Hello, my name is Michael, and here is the overview of my ministry calling and ordination. When I was about eight, I was attending a Christian meeting along with my older brother. The speaker called all the children up to the front and prayed for us. As he was praying, he pointed at me and said, "I see the calling of God on that young man's life." Then he sent us to pray for all the people in the pews.
Later, when I was about thirteen, I had a powerful experience while in the movie theater watching "God's Not Dead 2." God spoke to me and said, "It's all about Jesus." Within me was placed a fiery passion. I helped my brother start an online ministry, and while speaking with a Muslim woman, I shared about this encounter I had. Although she did not give her life to Jesus Christ at that time, God planted seeds in her heart for God's eternal glory.
Struggle and Calling
My passion for God ignited, however, testing came through various trials and hardships. I even doubted my faith for a while. However, God remained faithful and led me to himself again. With God's help, I will continue to be faithful.
Recently, I woke up crying from a dream God gave me. I dreamed of starting an online ministry of my own. However, at the time, I pushed it aside as mere emotion, even though I was a big part of helping my brother start and oversee his ministry online.
The next time the Lord met me was when I received counseling from a local pastor, also a rather recent event. Before he prayed for me, he asked me to go to the pulpit and get the anointing oil. As I looked over the pews, the Holy Spirit touched my heart. Then, the pastor prayed for me to be set free from a spirit of fear. He encouraged me to pursue my God-given calling as a Christian to glorify God and proclaim his Good News in everything I do.
Ministry Calling and Ordination Journey Led to CLI and CLA
Now I find myself at the most excellent opportunity of my life thus far. At the Christian Leaders Institute, I get to learn, study, and draw close to God. Then I can be used by Him in more significant ways than would have been possible had CLI not existed. I am very thankful to God for this free education. I cannot even begin to express my gratitude for the genuine generosity of the CLI ministry. Thank you for freely equipping Christians through Bible-based Jesus-centered teaching. Your sacrifice and labor of love bring glory to God's name and train Christians to make disciples of all nations.
Receiving the Deacon Minister Ordination with the Christian Leaders Alliance is a significant next step for me on my ministry calling and ordination journey. I am not entirely sure what direction the Lord will lead me. Perhaps into pastoral work, or maybe another area of ministry, but without a doubt, we are assured of this, it's all about Jesus!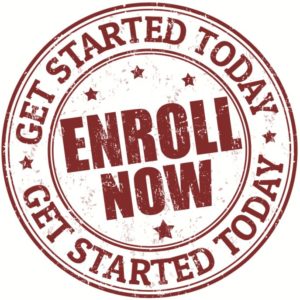 Learn more about ordination at the Christian Leaders Alliance. Interested in a low-cost degree? Check out the Christian Leaders College.
https://www.christianleadersalliance.org/wp-content/uploads/2020/06/Ministry-Calling-and-Ordination-1.jpg
891
767
Henry Reyenga
https://www.christianleadersalliance.org/wp-content/uploads/2023/10/CL_Alliance_Logo_white_RGB-300x106.png
Henry Reyenga
2020-06-26 13:22:25
2020-06-26 13:22:25
Ministry Calling and Ordination